Google My Business is an exceptional digital marketing platform offered by Google that you can use to boost your local SEO (search engine optimization) visibility and reach.
The best thing about Google My Business, or GMB, is that it's free. It offers quite a lot if you're a business owner, especially a local one because you can post virtually all details about your business in your Google My Business listing.
When you're in possession of an optimized and updated GMB listing, your company is listed on Google Maps, Google Search and local business suggestions.
When you create and verify your business listing, you can include your business name, contact, location, category, products and/or services, photos of your store and other posts. So you might be wondering what should be the size of the best Google My Business post?
What Size Should a Google Post Be?

When posting images from the Google My Business dashboard, the best image size for a Google post has a 4:3 aspect ratio.
What about the actual size? Check out the dimensions below; the measurements are in pixels, not inches. The first figure is the width, and the second is the height.
Image Aspect Ratio: 4:3
Image Default Size: 720 x 540
Image Max Size: 2120 x 1192
Image Min Size: 480 x 270
The 4:3 image aspect ratio is similar to what you get in an old computer display. It's also the same one used in old analogue TVs. You might be thinking that it's substandard, but this aspect ratio and image with the sizes listed above are the best for your post.
If you upload a picture in a different size apart from what's listed above, remember to centre the subject of the picture horizontally and vertically. This way, the vital portion won't be cropped once you upload the picture to Google.
How Many Photos Should I Have On My Google Business Page?

Relevance and crispness matter more than the number of pictures you upload, but you need to stay on top by adding pictures if you want to remain relevant. You can have between 3 to 6 photos representing the core of your company, goods, services and staff.
From there, make it a habit to add new photos weekly, monthly or as often as you can. Adding new images to Google My Business informs Google's algorithms that your posts are relevant and highly up to date.
If your competitors aren't overhauling their Google My Business posts, your SEO will become more visible because the algorithm will know your posts are more current than theirs.
How Many Hours a Day Should I Post On Google?

There is no limit to how many hours a day you can post on Google My Business. However, the minimum is one post per week, and it will expire after one week.
This means that if you don't add new posts to your dashboard, potential clients won't be able to see anything on your listing other than your company's information.
Google prioritizes accounts and posts that are updated frequently, meaning the more you post and update your page, the better your local search results. It also means your content has to be fresh and diverse on a regular basis if you want to retain the high ranking.
However, if you can't manage to do this and you don't have a dedicated content creation team, you need to come up with a schedule that's more appropriate to your needs.
You also have the option to repurpose the content you're posting on other social media platforms, such as the more elaborative ones you make for LinkedIn. This should help you fill up your Google My Business schedule.
Keep in mind that if one post per day isn't doable, move at your own pace so long as you've made at least one new post every week.
Posting once a week comes with several benefits; for instance, it allows you to maintain the spotlight on the most critical events, promos and news.
Even if the post expires after the seven days, you can still access it via your 'My Business' page. People checking out your GMB listing will still see your posts.
The only issue is that your expired posts won't appear in the search results of people looking for what's new. Perhaps one of the best benefits of posting on GMB is that you can recycle old posts if need be because Google doesn't flag duplicate content.
What Should a Google My Business Post Contain?
Posting content on GMB is a great way to give existing and potential customers updated regarding your business profile. Keep in mind that Google's algorithm prioritizes active accounts and quality posts. Some of the things to include in a post are:
Clear Messaging

When it comes to GMB posts, you need to keep them clear and concise. In addition to basic info such as an address, contact info and hour of operation, people checking out your GMB profile are probably looking for specific updates such as new products and special offers.
GMB posts are capped at 1500 characters, but the best caption length is between 150 and 300 words. After ten words, people need to click to view the rest of the text, so be as direct as possible at the beginning of the caption.
CTA (Call-to-Action)

Since GMB posts without a specified date range expire after 7 days, they should have a precise direction and a CTA (call-to-action).
Google has all the basic CTA buttons such as Book, Buy Now, Learn More, Sign Up, etc. You can also opt not to have a call-to-action button and add a link in the caption body.
When you insert a link to any platform, ensure you set UTM parameters to help find out where your clients are coming from. This is possible via Google Analytics.
Apart from helping you track where your traffic is originating from, attaching UTMs to URLs can give you insight into how searchers interact with your website. This will help you gauge the success of a particular campaign or piece of content.
What Is the Maximum Size for A Google My Business Post?

A maximum file size of 10MB (2120 x 1192 pixels), either JPG or PNG, is recommended for pictures you upload on Google My Business. But it's better if you can compress the picture for min resolution requirements without destroying the picture quality.
What Is the Size for Google My Business Cover Photo Size?

Your cover photo is the first and biggest photo that appears in the 'Knowledge Panel.' On searches done via mobile, it's the only photo that appears in the 'Knowledge Panel.'
This crucial photo identifies your business. Using a photo showing the exterior of the front side of your business is a great idea, but you can also use a picture of the lobby.
If you deal in deliveries, maybe try using a photo of your delivery truck. If you're a service company, you can use a picture of the support team.
There are two things to keep in mind when it comes to the cover image. The first is it should represent your business profile. Secondly, ensure they're high-quality images. It's vital that all photos you upload to Google My Business be high-quality.
The requirements of the cover photo are:
Image Aspect Ratio: 16:9
Image Format: JPG or PNG
Image Ideal Resolution: 1080px X 608px
Image Max Resolution: 2120px X 1192px
Image Minimum Resolution: 480px X 270px
Image Size: Between 10KB and 5MB
What Is the Size for Google My Business Logo Size?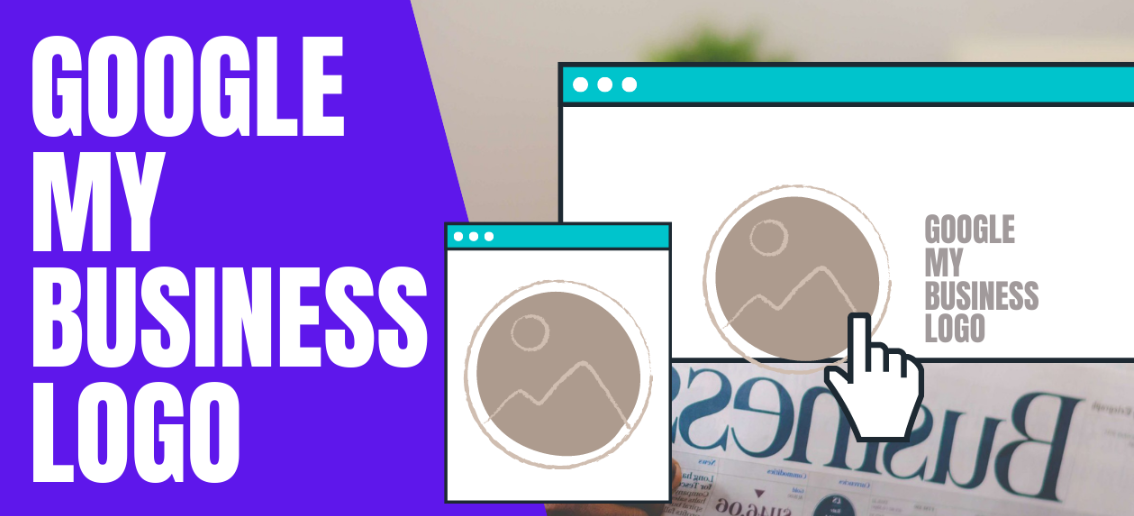 The company logo is the first thing you should upload to your GMB account, and it appears to the right of your company's name. While the logo must be square, keep in mind that it's displayed in a circular manner, so ensure you centre the most crucial part.
Apart from appearing on your Google My Business profile, the company logo is what clients see when you respond to Google Reviews.
The requirements of the cover photo are:
Image Aspect Ratio: 16:9
Image Format: JPG or PNG
Image Ideal Resolution: 720px X 720px
Image Max Resolution: 5200px X 5300px
Image Minimum Resolution: 120px X 120px
Image Size: Between 10KB and 5MB
Google My Image Post Image Size- All You Need to Know

When posting from the Google My Business page, the best post size is 1200 x 900px with a 4:3 image ratio. You need to centre the subject of the image.
It's crucial to size the picture correctly, so it appears as you envisioned it on the GMB post and thumbnail. Ensure you upload a very wide photo because GMB will most likely crop some of the details of the picture to fit it into the frame and thumbnail.
You can compromise for generic images, but if the text in the photo is something important, you most definitely want it captured in the post and thumbnail.
The requirements of the post photo are:
Image Aspect Ratio: 4:3
Image Format: JPG or PNG
Image Ideal Resolution: 720px X 540px
Image Max Resolution: 2120px X 1192px
Image Minimum Resolution: 480px X 270px
If the picture you want to post doesn't have text, you can ignore the image resolution and size altogether but pay attention to its aspect ratio.
For instance, if the Google My Business post below utilized a 1920px X 1280px picture. As you can see, the processing done by GMB's image software is top-notch and did a good job fitting the large-size picture into the thumbnail without cropping any details whatsoever.

Final Thought
To sum it all up, now you have all the necessary information you need to come up with Google My Business posts with the correct image resolution and size. Get right into it and help your business profile stand out from rivals allowing you to get more clicks and leads.