We all love teaching music but managing a successful music school or class is no easy feat. Between scheduling lessons, tracking student payments and progress, marketing your services, and teaching, it's easy to get overwhelmed by the business side of things.
Luckily there is an easy way to go about this and it is modern music business software. We all need business software designed specifically for music educators to make this part of our business less in the way of our core business.
There are a few main types of solutions available in the market today. Calendar and scheduling apps can help you with things like booking automation. Billing and payment platforms help you easily invoice and collect fees from your music students.
Student management systems provide you with the tools you need to store student profiles, track progress, and share feedback. Communication apps can facilitate messaging with parents and students. Marketing/advertising programs help you promote your services across multiple channels so you can attract new students.
Among many other benefits, modern music teacher software streamlines the boring side of running a music school so you can focus your energy on doing what you love- teaching music.
In this guide written by music teachers for music teachers, we explain how purpose-built software can simplify and enhance key aspects of running your music teaching business. From automated scheduling and billing to built-in curriculum tools and parent communication portals, we'll cover the most useful features to help you save time, stay organized, and expand your music school.
We believe- from years of advocating for the integration of business software into music schools- that the right technology helps music teachers like you pursue your passion wholeheartedly while spending less time managing the business. Let's get right into it!
Benefits of Implementing Business Software in Music Teaching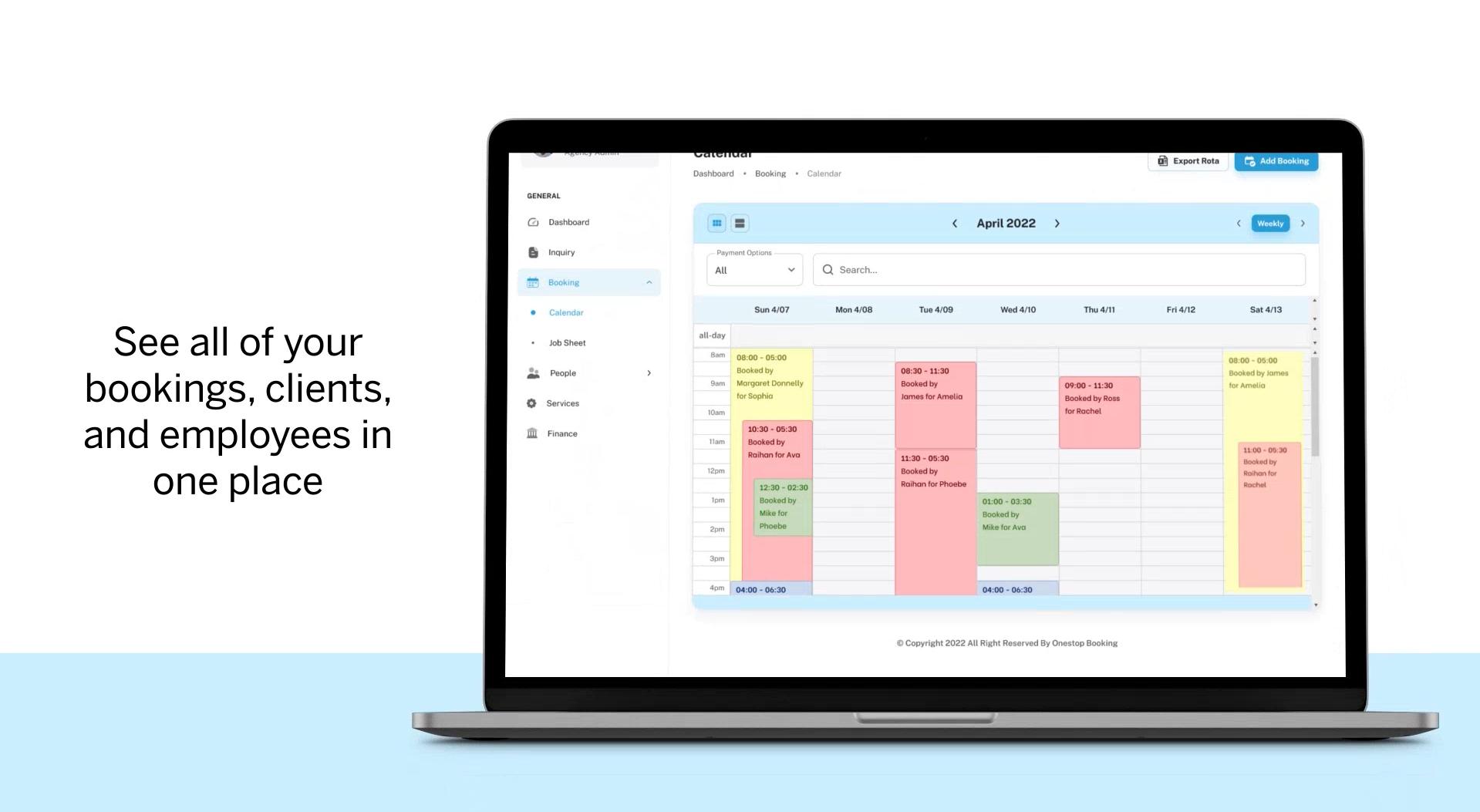 Implementing business software as a music school owner provides numerous benefits that can enhance your day-to-day operations and teaching effectiveness. Let's discuss some of them here before we get into the specific software and use cases:
Streamline your music school's administrative tasks
Implementing business software can significantly streamline your day-to-day administrative tasks involved in running a successful music teaching studio/school. The right software will help you automate and optimize key functions like scheduling, billing, communication, marketing, and reporting. This frees you up to spend less time on logistics and more time teaching and enriching students' musical abilities.
Some of the specific administrative built into modern business software for music teachers include:
Scheduling and calendar management – Business software automates scheduling lessons, sending reminders, tracking availability, and cancellations. This eliminates double bookings and manual calendar updates.
Student management – The right software can help you store student profiles, contact info, notes on progress, and goals. This makes it super-easy to track lesson history and progress.
Billing and invoicing – Business software enables the automated generation of invoices, payment collection, and reminders. It can also sync with the accounting software you might be using.
Communication with parents – The software comes with built-in portals and messaging to share updates, progress reports, and recital invites.
Curriculum planning – Tailor-made music school software helps prepare lesson plan templates, share sheets, assign practice goals, and track progress.
Registration and onboarding – Some of the software comes with customizable online forms for new student signups and trial lessons which reduces manual data entry.
Reporting and analytics – The software may include dashboards to view student retention, and sales reports, and identify the busiest times which supports data-driven decisions.
Time and Resource Management
The right software becomes an extension of the teacher to maximize their time spent with students and minimize time on administrative tasks. This helps significantly improve their time and resource management
Here are some key ways business software can help you with time and resource management as a music teacher running a school or teaching studio:
Automated scheduling – Business software optimizes your time by reducing schedule conflicts. It makes it easy to track utilization and spots for new students.
Student management tracking – Software provides you with better visibility into each student's progress, goals, and needs. This allows you to focus lesson time efficiently.
For instance, you can review a student's lesson history and progress notes before each session. This allows you to quickly identify areas needing more focus to help the student improve faster, like spending more time on rhythm exercises based on previous lesson updates.
Parent portals – Good music software provides 24/7 access to progress reports and updates for parents which can significantly reduce ad-hoc requests. Parents can access the portals to provide updates on progress, assignments, and notes. This reduces the need for you to field one-off parent requests.
Digital content and curriculum – Good business software provides you with easy access to lesson plans and materials while reducing prep time. You can also sell digital content to generate extra revenue for your music school.
Streamlined billing – The business software provides automated invoices and reminders to reduce payment delays. Invoice automation with payment reminders and late notices removes the need to manually track down payments. This ultimately improves cash flow management with less administrative effort.
Marketing automation – Some of the software can be used to schedule and manage promotions and ads. This frees up your time so you can focus on nurturing student relationships.
Remote lesson capabilities – The software usually includes options for online lessons thus cutting travel time between in-person lessons.
Enhanced Communication and Engagement
Business software will help you create greater engagement with both students and parents as it streamlines communication and provides easy access to learning materials and updates. Here are some specific ways you can utilize these capabilities:
Student portals to access sheet music, practice tracks, and assignments online create more engaging lesson prep and practice.
Built-in messaging and video chat options that allow you as a music teacher to give quick feedback and connect between lessons.
Automated notifications on schedule changes, upcoming events, recital details, etc. to students and parents informed.
Progress tracking and reports allow teachers to share positive feedback on student advancement with parents.
The Parent access portals we mentioned earlier provide transparency into practice expectations and recital participation.  They also provide options to share lessons and performances via video links which gives parents visibility into learning activities.
Newsletters and email marketing tools allow you to deliver relevant content to both students and parents.
There are many other benefits associated with using modern business software instead of manual systems in music teaching studios and schools.  The key is choosing the right business software that fits your institution or practice and using it well. Let's move into the specific software to shed more light on this specifically.
Top Business Software Solutions for Music Teachers
The following are some of the top business software solutions made specifically for music teachers who run music teaching schools, studios, or other music-related teaching programs.
StudioHelper- Good for Music Teaching/Tutoring Studios
StudioHelper is an all-in-one studio management software designed specifically for music teaching studios and music teachers. It provides a suite of tools to help organize and manage key tasks like scheduling lessons, tracking student progress, managing billing and payments, communicating with parents, collaborating with staff, and running reports.
StudioHelper to optimize operations for music education studios. You can use StudioHelper in the following ways:
Billing – Generate invoices, track payments due, send automatic reminders to collect fees, and manage cash flow.
Messaging – Built-in communication tools to message students and parents within the software.
Scheduling – Automated schedule management with calendar integration optimizes lessons and availability.
Inventory Management – Catalog musical instruments, supplies, and sheet music. Track rental equipment and sales.
Point of Sale – Sell merchandise, accept payments for lessons/events, manage pricing and inventory.
Collaboration Tools – Options for teachers to share documents, lesson plans, announcements, and more.
Staff Management – Onboard new teachers, manage permissions, and share studio-wide announcements and tasks.
Class Management – Tools tailored for group classes and workshops – registration, schedules, rosters, billing.
Online Portals –StudioHelper has a cloud-based (SaaS) Student and parent access portal to check schedules, assignments, and progress reports.
OneStop Booking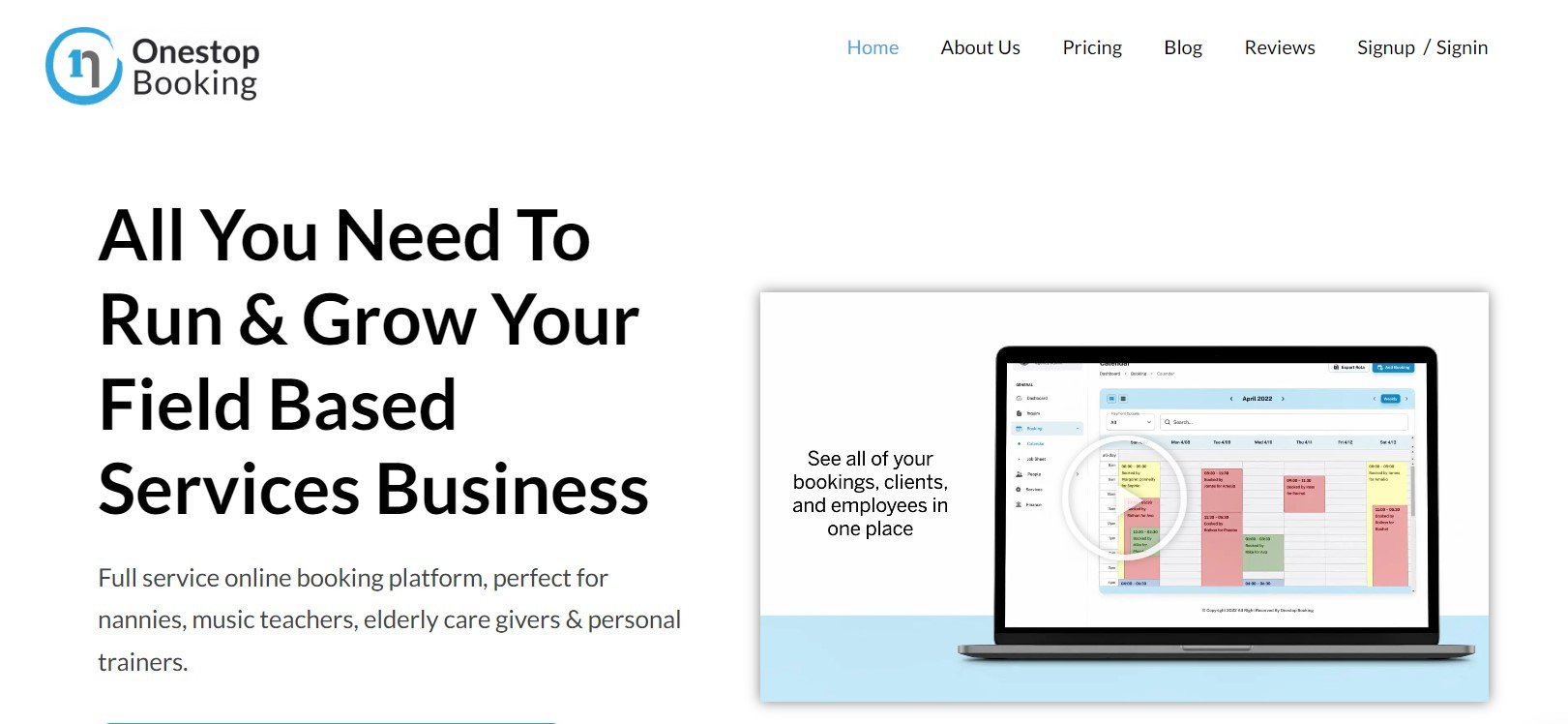 OneStop Booking is an online booking and studio management platform (cloud-based) designed for music teachers and other individual service providers.
Some of the important features bundled inside OneStop Booking include:
Unified Dashboard – View bookings, student profiles, payments due, and other key data in one place.
Consolidated Calendar – See all lessons and availability in a single calendar to prevent conflicts.
Streamlined Payments – Simple online payments from parents and automatic invoicing.
Review Requests – Automated prompts for customers to leave reviews and testimonials.
Website Building – Optional custom website building and hosting integrated with software.
Third-Party Integrations – Connects with accounting, payroll, and other apps.
Communication Tools – Messaging and notifications to engage with students/parents.
Pricing
Lite plan – $22/month for up to 50 bookings
Standard plan – $49/month for unlimited bookings
Premium plan – $99/month includes website hosting
OneStop aims to provide an all-in-one solution to manage scheduling, billing, communication, and other administrative tasks for music teachers. The software is designed to be easy to use and help teachers save time while growing their studio.
My Music Staff
My Music Staff is an online music school management software designed to help private music teachers like you and studios optimize their operations.  Like many other modern business software, My Music Staff is cloud-based meaning you can access its interface from any web browser.
Some of My Music Staff's key features for music teachers include:
Student Management – Organize student contact info and details all in one place
Lesson Scheduling – Schedule lessons and sync calendars to avoid conflicts. Send automated reminders
Attendance Tracking – Record attendance at lessons to track reschedules/makeups
Progress Notes – Record notes on lesson progress, skills, and assignments for each student.
Student Portals – Give students/parents portal access to notes, resources, news
Invoicing & Payments – Create invoices, take online payments, and track due dates.
Waitlist Management – Track prospective student leads and waitlists
Communication Tools – Send bulk SMS, emails, and notifications to students and parents
Calendar Syncing – Sync studio calendar to personal devices for easy access
Pricing
30-day free trial
Starts at $14.95/month
Additional $4.95 per teacher/staff
My Music Staff was built to help music teachers like you save time on administrative tasks like scheduling, billing, communications, and student tracking. The software provides the tools needed to effectively manage key music teaching school functions in one place.
TeachWorks
TeachWorks is a top business software for managing music studios and optimizing operations in a school or tutoring setup. It is a complete business solution made for music teachers with the features you may need to manage all aspects of a music teaching studio.
Here are some of TeachWorks's most notable features for music teachers or schools:
Student/Teacher Management – TeachWorks enables music teachers to store student and teacher details and profiles all in one place.
Scheduling & Calendar – Schedule lessons, group classes, and assign substitute teachers. Sync calendars.
Repertoire Tracking – Log and track musical pieces students are learning.
Lending Library – Track rental of instruments, books, and materials to students.
Invoicing & Payments – Generate single or bulk invoices, and accept online payments.
Notifications & Reminders – Customizable email and SMS notifications for lessons, invoices, etc.
Progress Tracking – Record notes and resources for students and parents after lessons.
Student/Parent Portals – Provide portal access to schedules, materials, and lesson history.
HR Management – Onboard teachers, set permissions, track hours and earnings.
Website Integrations – Embed booking, profiles, and payments into your studio website.
Pricing
21-day free trial
Starter – $16.49/month + $0.27 per lesson
Growth – $47.99/month + $0.16 per lesson
Premium – $187.99/month + $0.055 per lesson
TeachWorks provides an integrated suite of tools for music teachers and music schools. The software was specifically designed to help music teachers like you improve business operations.
Which Business Software Should You Pick for Your Music School Business?
Of all the music studio software we have discussed, TeachWorks provides the most comprehensive set of tools but may be overly complex for some teachers' needs. My Music Staff and StudioHelper offer solid core functionality like scheduling, billing, and communication portals.
However, for music teachers who are new to using this type of software, OneStop Booking provides the most affordable and straightforward solution to get started.  OneStop focuses on key features like digital sheet music, consolidated calendars, and streamlined online payments.
OneStop has a simple and intuitive platform ideal for music teachers looking to optimize their operations without overly complex features. OneStop delivers core functionality at a very accessible price point for those new to studio management software. Take your pick today.
How to Choose the Right Software for Your Music Teaching Business
As you have seen from the previous section, there are many options out there for business software for the music teaching business. While we have mentioned in brief the strengths and weaknesses of each, other factors determine which software is good for your business.
Important Factors to Consider
User-friendliness
The interface and tools of the software you choose should be intuitive without a steep learning curve for easy adoption. This is why we advise you to give the software a test run during the trial period before you start using it. In case one does not include a free trial, request a demo by emailing the vendor.
Core feature set
When researching options, make a list of the key tasks and functions you need the software to handle in running your music teaching business.
Some of the essential features to look for include:
Scheduling and calendar tools
Student management
Billing and invoicing
Communication features
Progress tracking tools
Parent/student
Reporting
Marketing capabilities
Ensure you carefully evaluate if the core feature set aligns with your music teaching business management needs so you choose the right software for your operations.
Scalability
Scalability ensures the software can support and grow with your business over time. Evaluate available features and toolsets that allow room to expand your music teaching practice in the future. For example, if you currently offer only private one-on-one lessons, assess if the software has capabilities to also handle group classes, workshops, recitals, or camps when ready to expand your offerings.
Customer Support
Before you choose a business application for your music teaching business, review support options like email, phone, and live chat to ensure you will have access to timely technical assistance when needed. Having responsive support improves adoption and saves frustration along the way.
Security
It's important to verify the software employs adequate security measures like data encryption, role-based access controls, and backup capabilities to safeguard your business and student data. This protects from data breaches and unauthorized access. Loss of customer data often attracts heavy fines.
Integrations
Make sure you check if the software can integrate or sync with other tools you rely on like accounting, payroll, or website platforms. Integration avoids having to manually duplicate data across systems. For instance, can the software integrate with your current accounting software for invoice processing?
Pricing Model
We advise you to look for music school business software with simple, predictable pricing without complex tiers or hidden fees. Lean towards monthly subscriptions over large upfront payments.  Free trial periods to test software first are also great starting points.
Evaluating Options When Choosing Software for Music School Businesses
Here is our simple, step-by-step process you can use to evaluate software options for your music school/tutoring studio business:
Make a list of must-have features based on your current pain points and future growth needs.
Research software options and compare tools, pricing, and support offered then shortlist 2-3 options.
Sign up for a free trial and test drive the shortlisted software then evaluate the user experience.
Determine if core features satisfy your requirements and are easy to use.
Review customer support channels – are they sufficient and responsive?
Contact sales to clarify pricing details and any additional charges.
Check for integrations with other business software you use.
Select the product that best fits your budget, features, and usability needs.
Sign up for the paid version and schedule training/onboarding if available.
Choosing the right software for your music teaching business upfront can save you much time and effort compared to changing systems later.  Taking time to evaluate your options closely as a new user is key to making the best choice.
Integrating Business Software into Music Curriculum
Integrating new technology into lessons keeps students engaged and interested while developing digital literacy. You can assign interactive music theory or ear-training apps that guide students through lessons and check their comprehension.
The software also unlocks new learning formats like hybrid lessons where your students access resources or view instructors' model techniques digitally during in-person sessions. You can provide video feedback on practice recordings students submit, combining traditional teaching with technology.   You can even group online classes facilitated via video chat software allowing greater flexibility
The key is utilizing technology as an engaging enhancement rather than a replacement for solid teaching methods and business management strategies. If you can thoughtfully incorporate it, the software provides innovative new mediums for quality instruction and management of music school operations.
You also can effectively integrate specialized music school management software in the following ways:
Make use of Specialized Features for Music Institutions
Take advantage of built-in scheduling and calendar features to manage lessons, classes, rehearsals, and studios. Centralized scheduling eliminates double-booking errors and provides easy visibility into room and teacher availability. Automated schedule syncing with calendars saves time and ensures accuracy.
Use the Software to Enhance the Quality of Service
Ensure you are utilizing the customer relationship management capabilities including student databases, billing and invoicing, payment processing, and email/SMS to simplify administration. Management software consolidates key operations into systems which can greatly enhance your service delivery quality over time.
Enhance Communication and Collaboration with the Software
Use the built-in communication tools for mass notifications about lessons, events, cancellations, etc. Group messaging and email keep everyone informed. Features like automated reminders for upcoming lessons or rehearsals provide convenience to students and parents. Strong communication improves student and parent satisfaction as well as student retention.
Overcoming Challenges and Common Misconceptions
Here are the most common concerns you and your music teaching staff may have about adopting music school management software:
The Learning Curve
You and your teachers or staff members may feel overwhelmed by having to learn a new software system and worry it will have a steep learning curve. To address this, you can reassure them that many systems are designed to be user-friendly and intuitive. Vendors like OneStop Booking also provide plenty of training resources and support to get started.
Software Costs
You or other decision-makers in your music teaching business may worry about the affordability and return on investment of new software, especially if it requires paying monthly licensing fees. To avoid this, discuss the total cost of ownership vs manual processes first while highlighting ROI over time. Many systems have tiered pricing for different school sizes.
Migration and setup
You or other staff members may be anxious about having to transfer over all their existing student data and set up the software from scratch. However, reputable software vendors will assist with data migration and setup.  There is no need to start totally from scratch.
Ongoing maintenance
Sometimes you can be a bit reluctant to adopt new software if it requires a lot of time and effort to continuously update and maintain. You don't need to, however, because built-in automation reduces manual data entry and upkeep. At the same time, vendors can handle software upgrades and maintenance when needed.
Data security
You or your staff members have concerns about student data privacy and keeping sensitive information secure within a software system. To address this concern, you can stress that reputable vendors utilize data encryption, access controls, and network security to protect sensitive student data.
Changing habits
You or most of your music teachers who have existing workflows and systems may resist changing their habits and learning new processes. Assure them that change can be an adjustment but it is also an opportunity to be more organized, and efficient, and improve service quality.
Best Practices for Maximizing the Efficiency of Business Software
Buying good music school business software is just the first step in a much more comprehensive business process improvement journey.  As the next natural step, you need to learn how to utilize this software using industry best practices as your blueprint.
Here are some tried and tricks for optimizing the use of music school management software and staying updated:
Personalize configurations – Take time to set up custom fields, terminology, billing rules, etc. to fit your school's specific needs. This avoids manual workarounds later.
Automate repetitive tasks – You can use auto-reminders, scheduled emails/texts, and templates to reduce manual data entry and communications.
Get certified – Take advantage of vendor training and certifications to become a proficient power user. This helps you unlock and take advantage of advanced features that you are already paying for.
Report and analyze – Run reports on key metrics like student retention, lesson revenue, and teacher hours to glean insights.
Stay in the loop – Follow vendor blogs, join user groups, and attend webinars to keep up with product announcements, feature updates, and best practices.
Configure user permissions – Make good use of role-based permissions so users only access relevant features. This improves security and reduces clutter.
Enable integrations – Make sure you connect the business application to third-party apps like PayPal, G Suite, Slack, etc. to eliminate redundant data entry.  Such streamlined workflows boost productivity.
Digitize documents – Upload and attach important paperwork like registration forms, lesson plans, songs, etc. to student profiles for easy on-demand access.  This reduces clutter and ensures a hundred percent transition to digital systems.
Set reminders – Use the calendar to set reminders for annual tasks like contract renewals, inventory checks, equipment servicing, etc. Don't let key duties slip through the cracks.
Seek employee feedback – Continually survey staff on pain points and desired improvements because vendor feature requests often come from user feedback so they can continue refining.
Setting things up optimally on the front end and continually expanding knowledge of the software will maximize efficiency over time. The key is not treating it as static, but rather as a tool to customize and grow capabilities as needs evolve.
Future Trends in Music Education Technology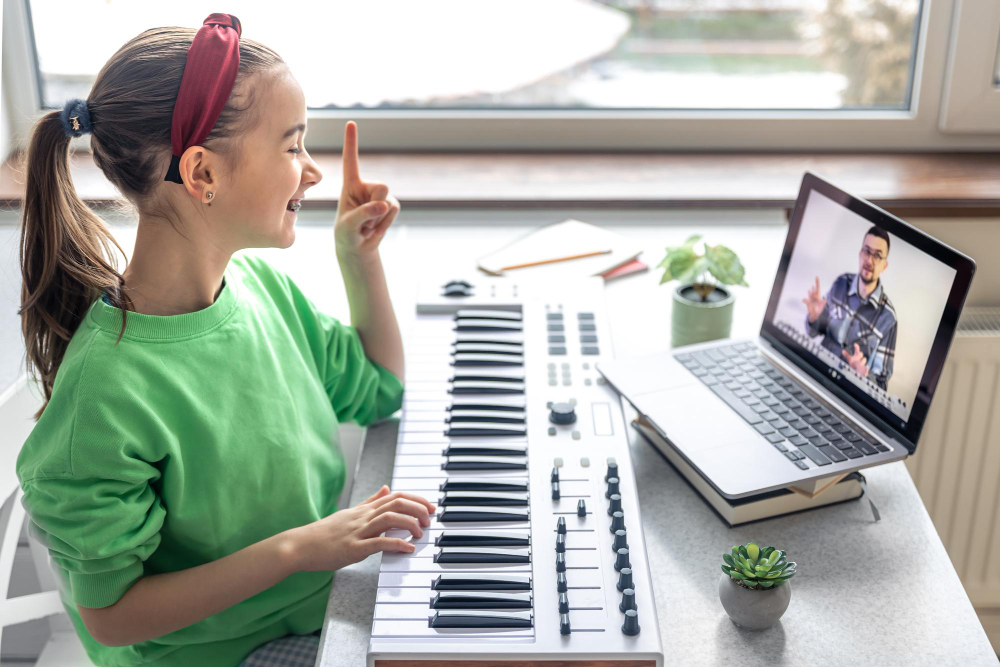 Music education is being shaped by emerging technologies that aim to enhance student engagement, increase accessibility, and improve operational efficiency. As software and hardware evolve, here are some of the key trends that will impact the future of music instruction:
Remote Collaboration
Music school management software will enable remote ensemble rehearsals and jam sessions. Soon Collaboration tools like live notation markup, headphone mixing, and gesture recognition could be used to simulate in-person interaction making this software even more powerful.
Accessibility and inclusion
Adaptive learning tools will continue to be used to increase accessibility for students with disabilities. Technologies like real-time lyrics transcription, simplified notation, and gamification can aid learning differences.
Administrative automation
Management software made specifically for music schools and music tutors will continue improving with smarter scheduling, student tracking, analysis, and predictive capabilities to run schools efficiently. This benefits all stakeholders.
Virtual and augmented reality
Immersive simulated environments and holograms can enhance music learning. Students could rehearse on virtual stages, receive real-time notation overlays during practice, or collaborate in shared virtual spaces. This will make instruction more interactive and engaging.
Artificial intelligence
AI could be used to analyze student technique and provide personalized feedback, assess progress and make recommendations, or generate accompaniment tracks based on sheet music. This will increase effective individualized practice.
Gamification in Music Teaching
Game elements will be increasingly incorporated into learning platforms to motivate progression. Students could unlock new songs/levels, collect badges, track scores, compete on leaderboards, or collaborate in music games.
Wearable tech
Devices like smart instruments, wristbands, or rings could track technique, provide biofeedback on posture/form, and log practice time. This data can personalize and accelerate learning.
While traditional instrument instruction remains essential, technology can optimize and enhance learning in exciting new ways. Music educators who embrace new tools while retaining human connection will lead the evolution of modern music education.
Final Thoughts
In conclusion, specialized business software provides invaluable tools to help today's music schools and teachers elevate instruction, improve operations, and prepare for the future evolution of music education. These solutions enable educators to focus on what matters most – teaching and enriching students' musical journeys.
The long-term benefits for staff and students make the effort worthwhile even when integrating new technology requires an initial investment of time and training. Music teachers owe it to themselves and their students to explore and adopt solutions that can strengthen programs while accelerating productivity.
Image Credit: