If you're a private music teacher, you probably have a ton of things to move around with on a daily basis. Your bag doubles up as a mobile office, and you use everything inside regularly.
But modern technology has revolutionized the game. Apps are available for virtually anything you can imagine, including the best apps for private music teachers.
These best apps for music teachers will help your music studio run smoothly while helping you avoid moving around with numerous tools.
How Do I Find Music Students?
Ask Your Competitors for Help
This may seem a bit counterintuitive but consider reaching out to other music teachers. Ask them if they have students they can't teach for a particular reason and offer to teach them.
Business Cards
It helps to have business cards because not only does it offer potential customers all your contact details, it makes you appear more professional.
Get The Word Out
You should also consider handing out pamphlets and making posters. For instance, stick the posters outside a local music shop or shopping mall.
Offer Free Lessons
There is nothing people love more than free stuff, so try and offer a couple of free lessons. Your attendees will most likely be back if you're good at what you do.
Put Yourself Out There
Start playing in school fairs and even weddings. This will help you advertise your abilities to the general public, and it may help you secure some music students.
Social Media Visibility
Social media is an exceptional way to build your brand. When a stranger hears about your music studio, the first thing they do is look for your website or social media handles on platforms such as Facebook, Instagram, and Twitter.
Word of Mouth
This isn't the most reliable method, but it can help you find music students. Just ask your current students if they know somebody looking for a music teacher.
iPad Apps to Ease Piano Teaching
Flowkey
Flowkey is one of the simplest ways to teach piano. This application makes it easy to teach piano with songs you love, and songs students love. It helps you to teach beginning students as well as more advanced students.
Note Quest
Note quest is one of the top piano learning apps for all ages. Through levelled, fun sequences and thrilling piano practice games, your students can learn all keyboard notes quickly.
Piano Maestro
Piano Maestro an almost perfect musical instrument app; you can download it on your Apple iPad from the App Store. This great app helps improve rhythm, sight-reading, and technique. But this tool is geared more toward students on the younger side of the spectrum.
Pianote
Pianote is an online music lesson platform, but it's also an iPad app. If you want to teach or learn piano on a more serious note, you'll love Pianote's offerings.
Pianote gives you 24/7 access to piano lessons, and you can also get help. With all the apps available right now, this is perhaps the pick of the bunch.
Simply Piano by JoyTunes
Simply piano is one of the best piano music learning and teaching apps available on Android and iOS. Like many piano teaching apps, Simply Piano allows you to teach students the basics, such as understanding sheet music to advanced things like playing with both hands.
It's a great app for beginners and advanced piano players. It also has a library comprising a ton of keyboard-friendly songs.
Music Scanning, PDF Reading, And Score
Music Scanning
Music scanning is the process of transforming traditional sheet music scanning using the newest techniques in OMR (Optical Music Recognition)
PDF Reading
If you're a music education teacher, a music PDF reader frees you from carrying around music books and binders by allowing you to access your sheet music in a couple of seconds.
Score
A score can comprise the single part for individual works or the numerous parts that make up an ensemble or orchestral composition.
Rhythm, Meter, And Pulse
Pulse
A pulse is a repeated sound, and each sole instance of this is known as a beat. In music, albeit not all of it, there is an fundamental pulse that you can tap your feet to; this is what a music conductor is usually marking when waving a baton.
Rhythm
Ove a stable pulse, there are sequences of long and short sounds, otherwise known as rhythms. Rhythms are typically articulated over a pulse which is felt in a group of beats, sometimes two (march or polka), three (waltz), and four (common time).
Meter
Groups of beats are known as measures. Two, three, and four beats all feel different, and the name of this difference is meter.
Metronomes

A metronome is a crucial practice tool for musicians because it produces a stable and consistent beat to help you master rhythm and tempo.
Metronomes, often known as click track, are available in electronic and mechanical forms and they vary massively depending on the features you want.
Note, Chord Recognition, And Interval
Note
A musical note is a name allocated to a pitch allied to a specific audio vibration. Western music utilizes twelve musical notes. When two notes are listed, they produce the same pitch.
Chord Recognition
Chord recognition is the ability to identify different kinds of chords. How do you do this? Through chord recognition practice.
Interval
An interval is a distance in pitch from one note to the next. Varying distances have different individual sounds, so intervals between them have a significant impact and how these notes sound when played together.
Music Teacher Management Apps
Jackrabbit Music

Jackrabbit Music is a cloud-based music teacher management application accessible on Android and iPhone. This music education management mobile app offers account receivable, enrolment, POS, reporting, scheduling, student portal, etc.
MusicBiz

MusicBiz is built to help music studios of all sizes manage admin operations, lesson scheduling, payment processing, and student registration via a comprehensive platform.
It offers an event planning module that allows you to organize music events or concerts and store attendee details in a centralized repository.
Sawyer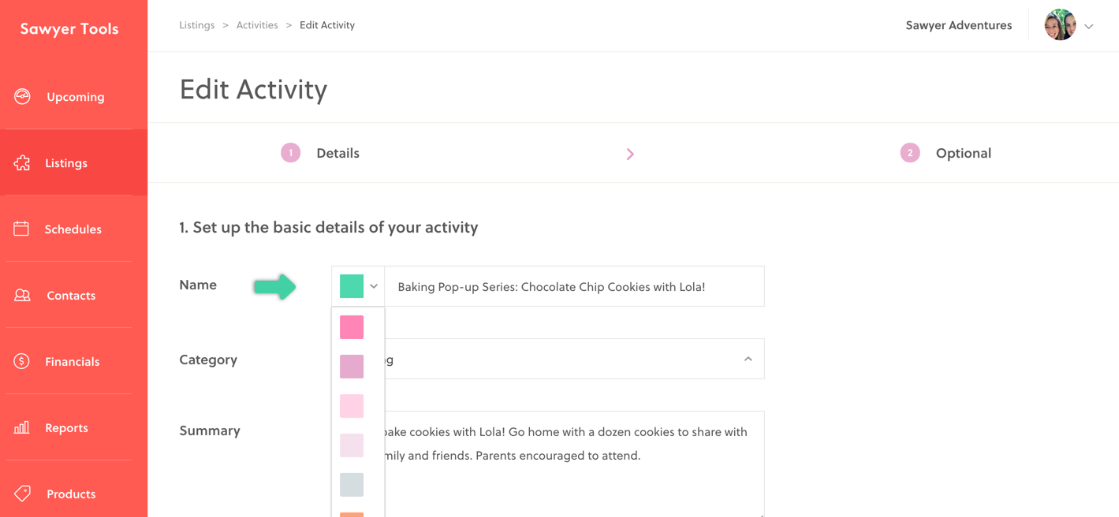 Sawyer is a robust music class management software built by and for music teachers of kids' classes. Sawyer's all-in-one user interface comprises bespoke class management, instant communication with parents, online registration, and invoice processing.
Best Apps for Music Practice
Complete Ear Trainer

This is regarded as the best ear training free app for musicians. You students can use Complete Ear Trainer to learn how to read, write, recognize and tap rhythms.
Fender Play

The focus of Fender Play is to offer your favorite songs for music practice quickly while teaching the fundamentals of good technique. Fender Play's extensive song catalog covers legendary songs from Michael Jackson and The Beatles, as well as courses on bass and ukulele.
Gibson App

Inside this comprehensive music practice application is an in-depth collection of instructional videos, song lessons, a tuner, and an advanced learning path that utilizes augmented reality to help you identify what you're doing right and wrong.
SproutBeat

SproutBeat is the best way to get colourful and intriguing worksheets created specifically for music theory. This music practice digital tool allows for easy assigning, grading, and receiving. Not only that, the entire process is online and instantaneous.
Ultimate Guitar Tabs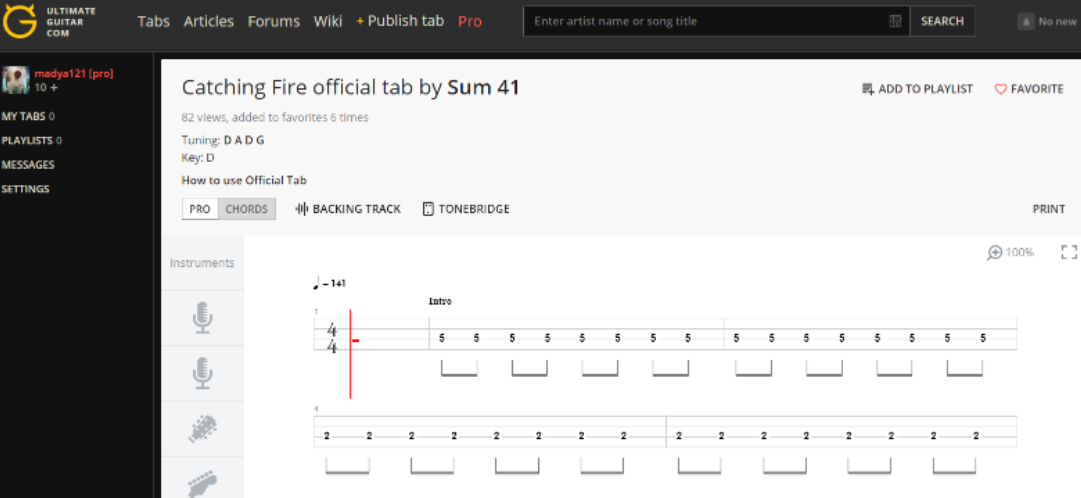 This application is an extension of perhaps the most extensive collection of user-sourced guitar tabs on the web. Virtually all guitar styles are represented, and the application also includes backing tracks, identical chord charts, etc.
Apps for Private Music Teachers
Music Teacher's Helper

From automatic reminders and invoicing to lesson schedules and tax reports, Music Teacher's Helper allows you to run the logistics of your music studio.
With its affordable and convenient tech, it allows you to manage class cancellations, event reminders, lesson notes, class makeups, and scheduling from a centralized location.
My Music Staff

My Music Staff can help you effectively run a private music studio. With this private music teacher app, you can draft invoices, keep student information, schedule classes, and update your website from a single location.
Practice Presto

With the Practice Pesto application, you can create bespoke assignments, accept payments and track your students' attendance. You also have access to inspirational music templates uploaded by other private lesson music teachers.
Studio Director

If you're searching for a web-based music solution that can do it all, your best bet is Studio Director. This private music teacher software eliminates guesswork in running a music school, from lesson scheduling to invoicing and registration.
Tonara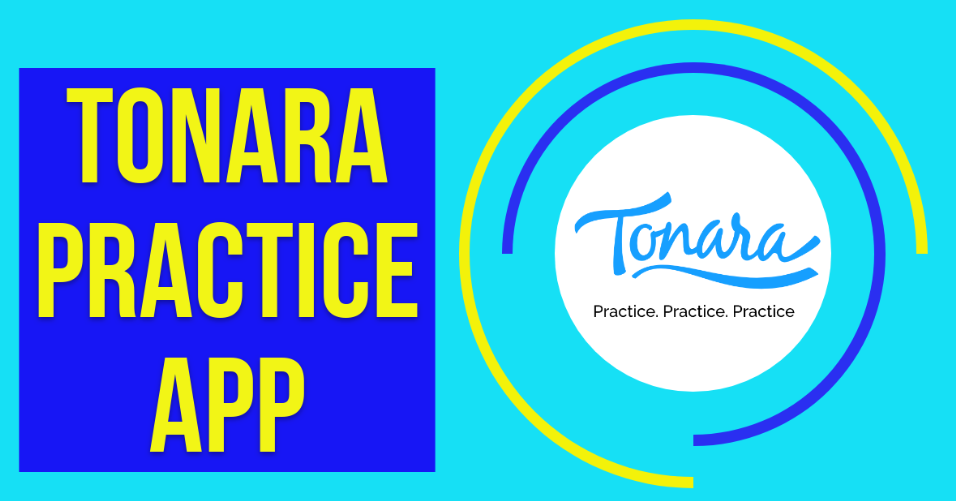 With Tonara, you can stay engaged with students between music lessons. This app allows you to send students quizzes, give feedback and evaluate their progress. You can use the in-built chat feature to interact with students and offer advice.
Final Thought
With private music teacher apps, you can wave goodbye to shoulder pain and the sheer frustration of forgetting to throw all required items in your music teaching bag. All your calendars, music, metronome, and tuner are all available on one app.