A Comprehensive Guide To Being A Music Teacher
Whether you are already a music teacher, or you aspire to become a music teacher, we hope you'll find this as your go to comprehensive guide for all things having to do with being a music teacher. Without music, life and arts would not be complete, and we want to thank you for all the creative energy that you bring to the world, and your students lives by teaching music.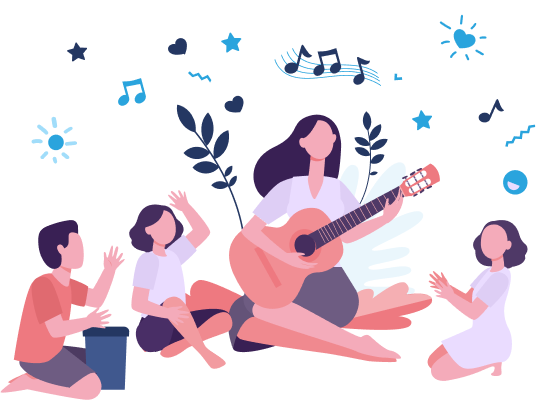 Music teachers instruct students in instrumental music or voice and choral topics. Sometimes a music teacher may combine these topics depending on the student needs.
The Composition of a Music School
A music school accommodates students of different abilities, ages, and grade levels. Some independent teachers often convert their private studios or homes into a music studio management school.
A good professor should demonstrate proper knowledge, skill, creativity, and patience. These are critical for teachers interested in instructing students in both the performance and technical aspects of music.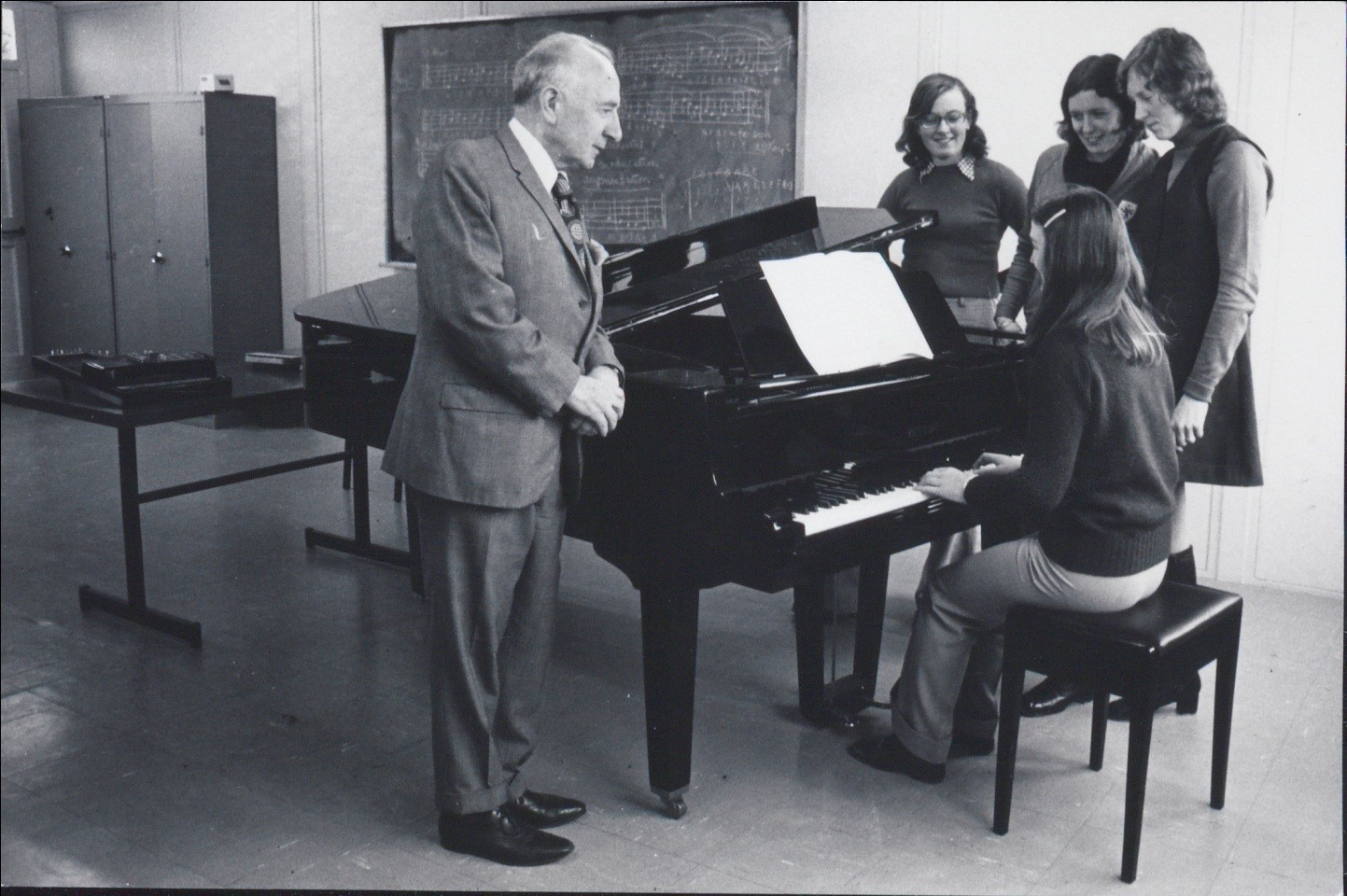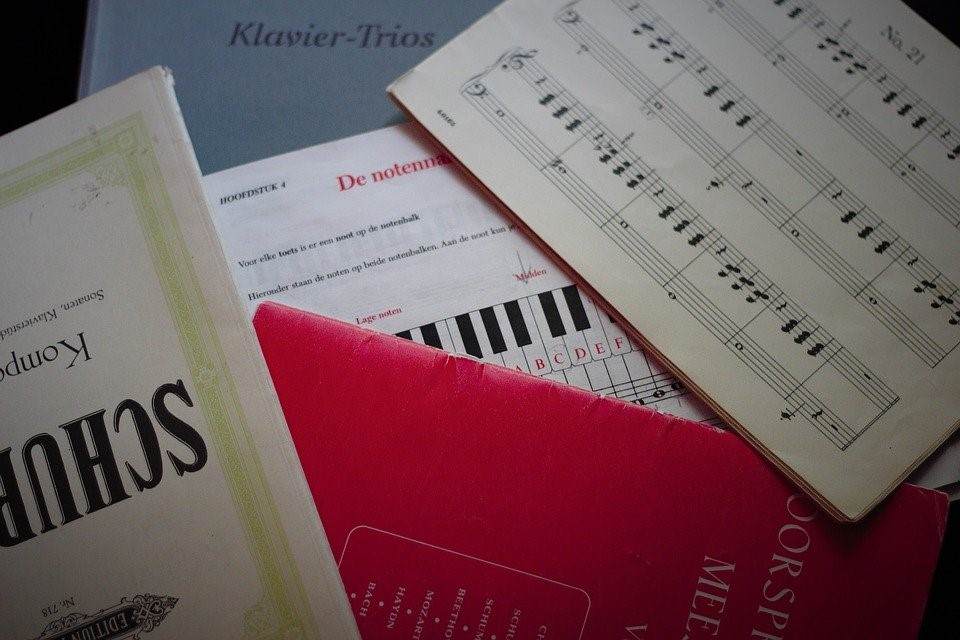 What Qualifications Do I Need to Become a Music Teacher?
In many states, music teachers should have a Bachelors degree and a teaching certificate to teach music group lessons. Many individuals who become teachers first get a Bachelors degree in music before taking a Masters degree in education. The music industry is fast evolving, especially with technological advancements. As a result, music teachers should enroll in refresher courses to understand the latest music teaching approaches and techniques available.
Teachers can also join an organization in their region to be able to network with other music instructors. Being part of an organization also helps teachers know about job openings, conferences, and any current news in the industry. Once you finally become a qualified and certified teacher, you will need various tools to facilitate the teaching process. Read on to understand the tools you need to boost your music career.
How to Leverage Technology and Tools to Engage Students
Today, more music teachers are leveraging technology to develop new approaches to engage music students. In the past, a pen, pencil, and acoustic instruments were the only primary learning tools.
Today, however, music students can engage in creative lessons using advanced technologies. These include music school management system software and education apps. While combining teaching with technology comes with various advantages, music teachers should adopt a moderate approach to using these tools.
The best way to incorporating them is by combining education and knowledge of music. Private music teachers should also focus on the skills and knowledge they want to nurture in their students.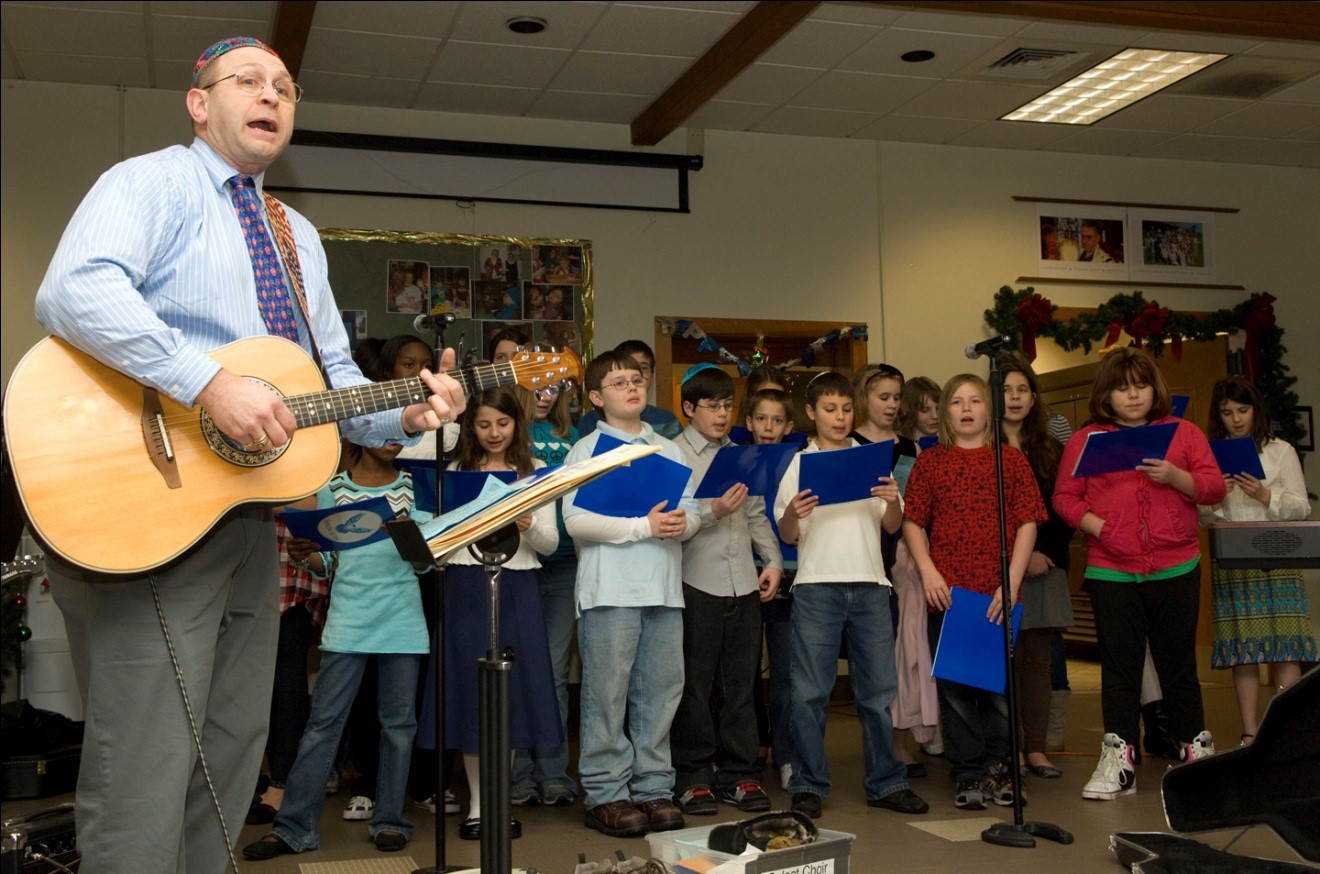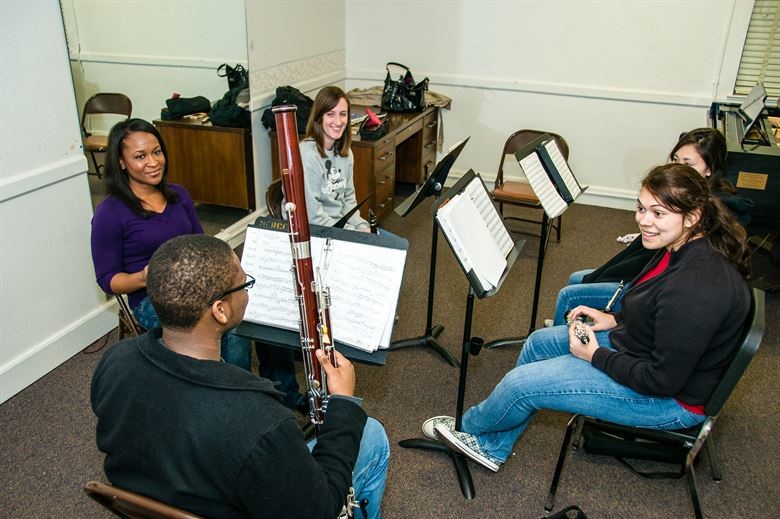 An Overview of Music Education Tools
There has been an increase in the use of Android and iPhone mobile gadgets and online services alongside learning. Advanced service such as music school class management software can help teachers create administrative tasks with various music libraries. Students can also leverage music sharing services such as SoundCloud to receive feedback both inside and out of their classroom.
Teachers can adopt one on one computing strategies where every student has their computer in the classroom. It is good to understand that the effectiveness of advanced technologies depends on how they will be applied. According to some studies, upcoming lessons for music students can benefit from having a laptop they can carry home. These include; improved research skills, engagement, and productivity.
Use of Sophisticated Music School Software
Many music teachers today are using a complicated but user-friendly technology to improve student learning and engagement. For example, the use of artificial intelligence is fast gaining momentum in the music teaching industry.
While research is still ongoing to improve AI across different industries, experts have devised software that will come in handy in ear training. Teachers can also use this music school management software to gauge students' performance when they practice individually. Some of the apps available today do not yet offer powerful AI.
However, some companies are committed to creating more complex virtual tutors. As a result, AI-enabled apps will evolve significantly.
There are different levels of technology that have helped revolutionize both informal learning and formal music education. These include:
Music notation
Online music collaboration and sharing
Aural skills training
Augmented or Virtual Reality, and
Music Production
Understanding Music Education Tools and Technology Trends
The element of using music as a learning tool varies depending on the teacher and the resources a school provides. Generally, the development of music education technology and tools demonstrates various trends that we shall see below.
Music lessons technology has facilitated the sharing of music on a larger scale. Education and music tools such as Google Classroom and Soundtrap use this trend. Various social media platforms like YouTube also display it.
There has been an increase in the use of music teaching tools as well that offer an ideal practice method to supplement classroom learning with distinct skills. These include ear training that helps students learn how to pair pitch. They aid in self-paced learning while allowing teachers to focus on different skills.
Advanced media platforms such as augmented reality and virtual reality demonstrate the potential for improving learning inside and outside the classroom. They achieve this by enhancing collaboration and providing captivating methods of engaging fascinating visual learners. The use of tools and technology in the music education industry is still limited. However, future advancements will prompt innovations that teachers will use as learning tools.
AI apps can supplement classroom learning. One of the main areas for artificial intelligence lies in aural skill training apps. Here, AI digital assistants provide administrative tasks and feedback on improvements students should make. While the use of artificial intelligence in the industry is also limited, it can offer innovation opportunities as technology advances.
Today, digital technology is intermixed with society and culture making it hard to envision living without it. However, incorporating these tools into music classes is worth the challenges involved.
How can Teachers Choose the Right Music teaching Software?
As a music teacher, finding the balance between teaching and administration can be hard. However, the right music teacher software can help you in managing your assistant trainers, students, and schedule efficiently. With such convenience, you would be able to focus on growing your business. Let us discuss some of the factors to consider when choosing music scheduling software.
Convenient Access to Information
Often, music teachers are always on the go. Having easy access to student profiles, your schedule, and other essential information anytime is critical. A good music school management software should allow you to access this information from different iPad gadgets. A good music teaching software should be web-based complete with a great mobile platform.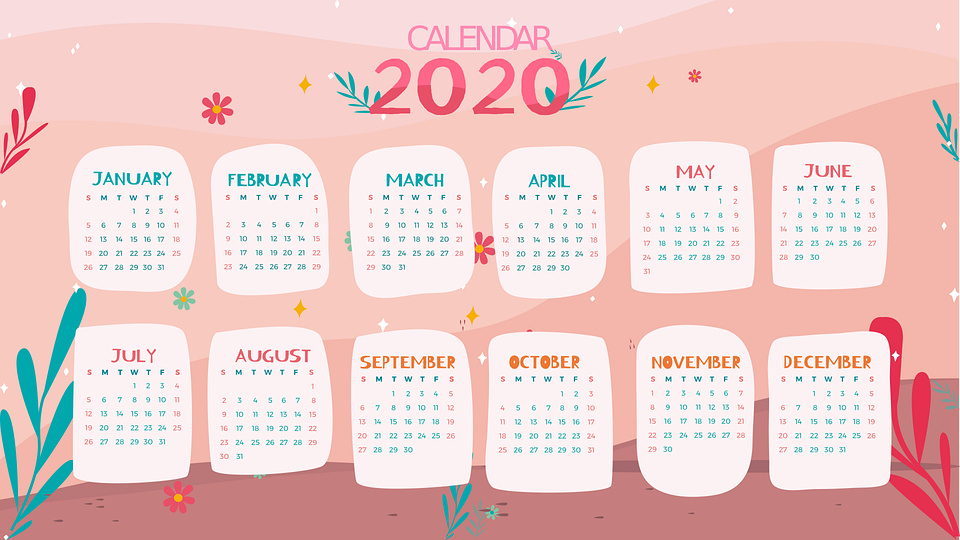 A schedule is a critical aspect of a music school. Student lessons, teacher training hours, and business revenue depends on how you can efficiently manage the plan. Music lesson scheduling software can simplify this process and save you from any challenges involved. With the software, you can give your students improved learning experience.
When your students are happy, they will recommend you to their friends and family. In the end, you will get repeat business and increase your revenue. Good music teaching software gives you the ability to schedule lessons and identify open spots for music lessons. It can also help you establish lesson conflicts automatically.
Efficient Payroll and Billing
Manual preparation of invoices can be a difficult task. To make it easier, a music teacher may want to automate it. The right music school software enables you to create invoices automatically based on your billing requirements. It helps you to customize invoicing email templates. This way, your customers can receive personalized emails.
Automation is essential in terms of saving time. Choose software that comes with a variety of automation features to make your work easier. Creating the payroll can also be a time-consuming task.
Choose a software solution that can help you automatically calculate the total number of hours each teacher has worked. The information also includes teacher earnings depending on the lesson schedule.
Evaluating the performance of your business via detailed reports helps you realize opportunities to grow your business. Software that enables you to manage updates and precise teacher and student reports and transactions can help you recognize opportunities. It also helps them identify matters before they can have an impact on their customers.
What other Features can Teachers Consider?
Ability to create different user accounts for students, teachers, and families
Custom registration forms
Custom areas to record critical data
Personal calendars to monitor other events
An exclusive teacher calendar that consists of teacher availability
Lending library to manage materials and instruments to give to students
Ability to white-label and customize the account
A repository tracker
What is the Salary of a Music School Teacher?
Often, music teachers get paid per hour, and their earnings vary depending on the type and length of the lesson. Experience also plays a role in determining what teachers get paid. Usually, this fee is between $25 and $35, but it could rise to $50, especially for private music teachers with a good reputation.
Did you know you can use great reviews to build your business? Marty Fort's Music Success Academy has been in operation for some time now. The school has managed to scale through the use of the Onestop Booking Software. Reviews are a critical factor in improving the performance of your business. Customers are likely to invest in companies that have many reviews than that with no reviews at all.
How to Get Employed as a Music Teacher
Venturing into the music education industry is a great way for passionate music teachers to teach and earn a good salary. There are various music teacher jobs available. These range from teaching at elementary school, middle school, and high school. Music teachers can choose to work full-time or even part-time instructing students in different grade levels.
Many times, music school teachers offer private music lessons from their homes or through the internet. Music careers are flexible and well paying, especially if you offer private music lessons.
Apart from providing music theory lessons, music teachers have various income-generating projects. These include selling music and instruction books. It is worth noting that public schools and institutions of higher learning require salaried music teachers.
Finding employment in these sectors can be a difficult task but you can still secure a job with a few tips. Read on to find out what the music teacher job description entails.
Finding a Music Teaching Job in Elementary School
Many elementary schools employ music teachers who teach different music classes. The teachers encourage students to appreciate music studies. The music school coursework here involves ensuring that learners get basic ideas.
Many times, music teachers spend lots of time inspiring children to gain more musical knowledge and instrumental music awareness. They also ensure that students learn about music history from different cultures across the globe.
One way of understanding music culture is by learning how to play various musical instruments. Many elementary school music teachers specialize in teaching a single musical instrument even though they can play different instruments.
What does it take to become an Elementary School Music Teacher?
You will need a Bachelor's degree in elementary music education, a Bachelor's degree in education, and a music Bachelor's degree. Many accredited colleges offer these music training lessons in a condensed scheme that takes approximately five years. This timeline is inclusive of graduate placement.
Placement as a student music teacher is part of the final year of your music education training. To be placed, however, you will need to acquire the experience and references required as a music school student teacher.
After these qualifications, you will receive a teaching certificate that will allow you to make job applications. You will need to comply with the local teaching demands to qualify for music teacher jobs.
Having a Master's degree is optional, but it would be an added advantage. It is critical to understand that many bachelor's degree holders opt to enroll for a Master's degree after getting employed.
With a Master's degree, music teachers can be sure of getting a pay rise. Some experts say that presenting yourself to the negotiating table with a Master's degree makes you overly qualified and expensive.
Becoming a Music Teacher in a Middle School
Many middle schools host band programs that require them to employ full time and salaried music teachers. Often, these music teachers ensure that students from different schools understand music education coursework.
Music teachers do work hard to teach learners music theory lessons and how to play a musical instrument. Students also revise basic theory ideas they learned from elementary music classes. This knowledge allows them to improve their skills in preparation for more advanced music lessons.
Being a music teacher in a middle school can be a challenge that involves teaching intermediate level students. Music teachers should understand how to train and administer a full orchestra. These tasks can be tough.
What you need to work under this Job Description
To become a middle school music teacher, you will need a Bachelor's degree in music. You should have completed music classes on conducting and playing different band instruments.
You should possess a music teaching experience. While pursuing your degree in education, your tutors will place you in classrooms to play the role of a student-teacher. Here, you will gain the required experience and get critical connections and references as well.
A potential music teacher should comply with the requirements mentioned above. You will also have to meet the tests and demands as stipulated by your state or school.
To teach music lessons in middle school, you should be able to play different instruments. This way, you will be able to train your students on how to play a wide variety of band instruments.
How to Become a High School Music Teacher
A high school music teacher plays various tasks. These include managing and controlling the school band or choir. High school music teachers can explore different other avenues. Often, high school music groups have concert, rock, and jazz band programs too.
Overall, high school students enrolled in band programs join them at will, unlike in middle school where being part of the school band is mandatory. Many music teachers opine that working with high school students is easy because they are motivated to practice hard.
What you need to Teach in High School
A qualified high school music teacher should have a music Bachelor's degree. They also need an education degree. While pursuing your degree, you will be placed in classrooms to play the role of a student-teacher. While this will help you in your future teaching plans, you will also benefit from the references and connections.
A great high school music teacher should be proficient in at least one or multiple musical instruments. You will also need to fulfill the certification requirements of your division, state, or school.
Having a Master's degree will be an added advantage. However, you do not have to present it at the negotiating table. Some high school music teachers opt to pursue their music Master's degree after they have secured employment and made enough money.
How to Become a Private Music Teacher
There are various ways of becoming a private music teacher. You can even start teaching through your online platforms or your home. Many private music teachers rent a studio while others launch their studios. There are minimal regulations for private music teachers to adhere to. However, but you will need to fulfill various basic requirements like we shall see below.
What you need to Teach Music as a Private Teacher
You should know how to play at least one musical instrument well. Further, you will need to communicate ideas clearly and have some knowledge of music theory, how to give music lessons.
A good music teacher should be very patient when teaching students who are not passionate about music. You will also need to be tolerant of students who come to school late and patients.
Further, you should have a natural liking for kids. This way, you will be able to make the music lessons exciting for your students.
How much do Private Music Teachers Earn?
A qualified private music teacher earns between $20 and $100 per hour.
What are the Qualities of a Good Music Teacher?
Being a musician does not make you a good music teacher. The ideal music instructor should be skilled as a teacher and musician. Let us look at some of the qualities of a good music teacher.
What are the Responsibilities of Music Teacher Jobs?
Music teachers do various tasks which include :
Drafting and preparing music lessons depending on the examination syllabus and students individual needs
Obtaining suitable teaching resources and materials
Registering and preparing students for examinations
Teaching aural and practical skills to their students
Liaising with parents and academic staff
Ensuring updated awareness and understanding of examination conditions
Developing and maintaining a chain of contacts to guarantee continuity of work
Organizing recitals and musical presentations for students friends and families
Evaluating student abilities, writing reports, and writing reports
Keeping administrative, financial, and business records
Promoting the music school business
Many people enroll in part-time music lessons. What this means is that music teachers can work fulltime and teach after work and during the weekends.
Leverage Onestop Booking to reach more Customers
Try the Onestop Booking software today and reach a wider audience. In the end, more customers will be looking for you, and this will increase your revenue.