There are plenty of well-paying babysitting and nanny job opportunities in London, but you must know where to look and what you need to land one. London is the biggest and wealthiest city in the United Kingdom, and most of its young and old parents have busy lifestyles. Naturally, this makes having a full-time nanny more of a necessity than a luxury.
This expert handbook will give you valuable tips and insider secrets on landing nanny jobs in London. This type of information is usually subject to gatekeeping, yet it is so hard to land a nanny job without it in lucrative job markets like London. Entry-level nannies can earn upwards of £14 per hour in London, according to recent UK Talent surveys.
Overview of The London Job Market for Nannies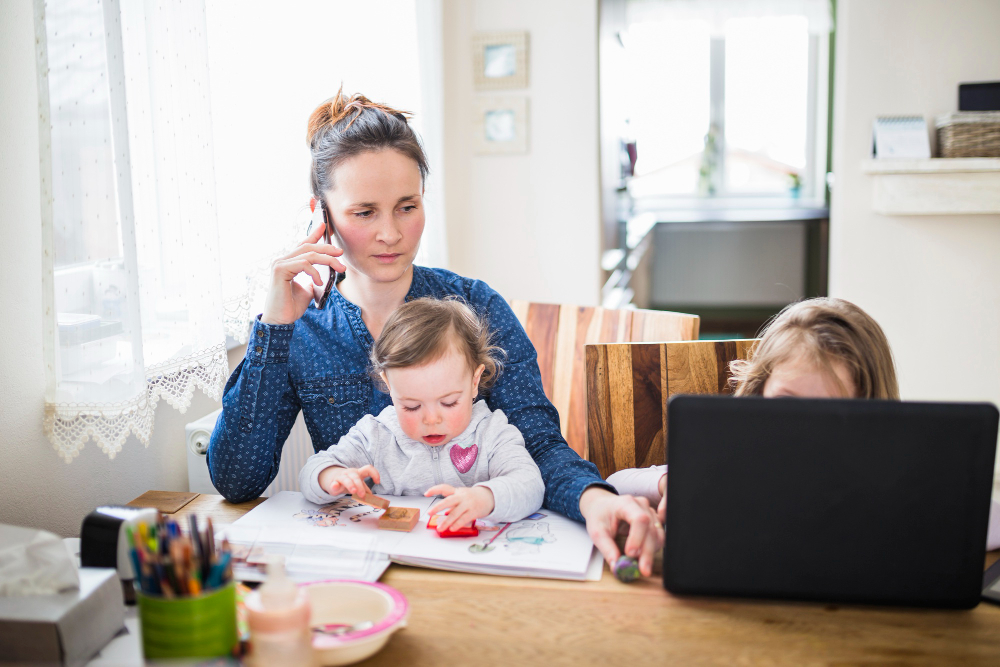 Here are some encouraging job market facts you should know first as you prepare to apply for nanny and babysitting jobs in the city of London:
Competitive Salary for London Nannies
The average entry-level salary for nannies in the UK starts at £23,000 per year but can go as high as £43,000 or more depending on the location- I know, for instance, that nanny compensation in affluent neighbourhoods like Knightsbridge, Chelsea, Belgravia, and even Bloomsbury is way higher than the national average.
Also, this seems to be the best time to get a job as a nanny or child caregiver in London if events in the local job market are anything to go by. As you may already know, any labour market with scarcity means higher wages- remember the laws of demand and supply?
There is a Shortage of Nannies in the UK
There are plenty of open nanny job opportunities in many parts of London, especially among the elite, established middle class, technical middle class and new affluent workers. These groups consist of parents who typically lead very lifestyles and desperately need nannies and babysitters.
Recent job market surveys published in the Telegraph, Daily Mail, City A.M., and other UK news sources indicate an acute nanny shortage in London and the United Kingdom. The labour shortage also means the few nannies in the market are being offered higher rates than normal.
London Nannies Get Full Work Contracts
London nannies or au pairs get a full work contract or a statement of employment terms according to UK employment laws, even if they are not living with their employer. A work contract, be it short-term or long term can open numerous opportunities for you, especially if you are new to the job market, such as:
It defines working hours so you are not exploited as a nanny
It outlines your holiday, sickness and off-day terms
It defines your salary and other allowances like transportation, medical expenses,
It clearly outlines your job description and so much more
In some cases, foreign au pairs who receive a full contract from an approved license holder in the UK are allowed to live and work in the country using an overseas domestic workers visa. Please talk to an immigration lawyer in the UK or your employer if you are in this category.
London Nannies Get Access To Training
Depending on your nanny agency or employer, you might get access to au pair training to help advance your skills and career as a nanny in London. London nannies are generally expected to have formal care training or experience in the trade as long-term babysitters. Owing to this, many nanny agencies and some employers offer free training sponsorship.
Importance of Nannies in Modern Society
Nannies and babysitters play such important societal roles that it's nearly impossible to imagine a world without them. Modern lifestyles involving working parents make nannies more of a necessity than a luxury today.
Consider, for instance, a young couple in London getting their first child and working in their first corporate jobs. The average working hours for UK employees is currently estimated to be 36.7 hours, leaving only a few hours for parents to care for their young ones. Given these realities, a working UK couple can't raise their young ones without the help of a nanny or a nursery.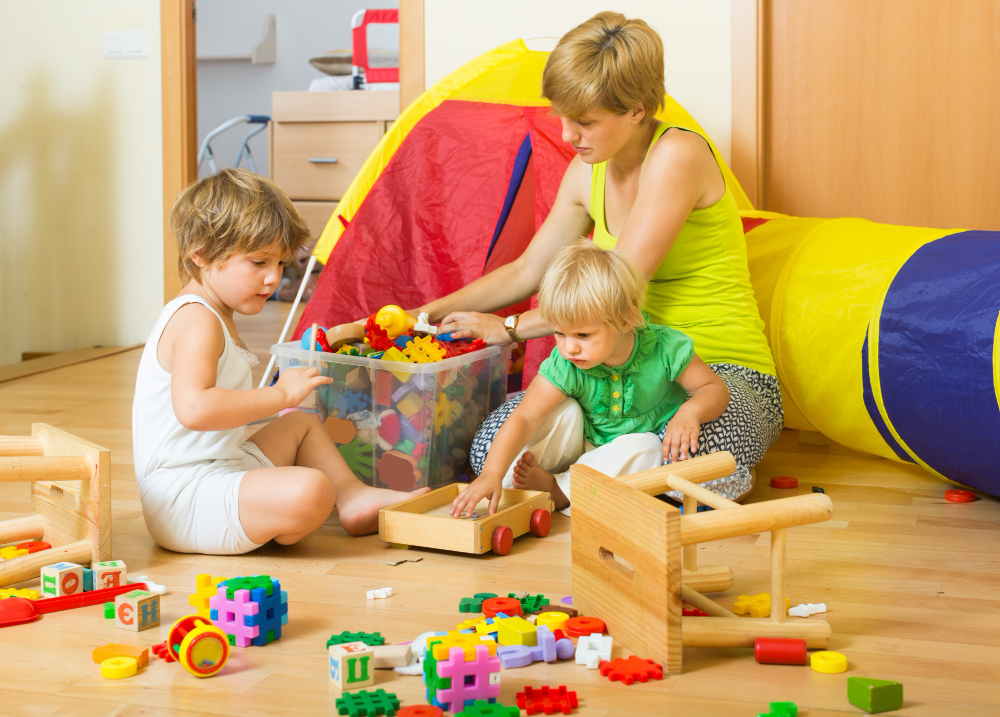 Given their critical roles, it is accepted that UK nannies contribute significantly to the country's labour productivity, GDP and overall societal welfare. London nannies allow working parents to be productive and dedicated to their jobs while ensuring their children are cared for.
Some notable contributions you bring to the UK labour market as a nanny include the following:
Working as a nanny allows parents, more so London mothers, to return to their jobs faster after childbirth. In the UK, more than 70% of mothers are in the workforce, and they rely on your services.
Your services allow all children in the UK to receive loving care and early childhood education.
You contribute to the UK economy- It is estimated that the UK nanny industry contributes at least £7 billion in payroll and at least £3 billion in taxes annually.
Your services improve the well-being of parents in London by reducing stress and childcare anxiety. Surveys have proven that young working parents with reliable nannies have less anxiety.
If you are a foreign domestic nanny, your services are of more benefit to the families you work for as you provide cross-cultural exposure, such as teaching kids a second language.
We can give so many other reasons to support the need for nannies and babysitters in modern society. However, let's tackle a more important topic for the rest of this post: how to land a good job as a professional nanny in London.
Qualifications and Skills Required for Nanny Jobs
Not many restrictions or barriers to entry exist for anyone passionate about providing services as a nanny in London, provided you have a clean record that can pass background checks. There are many pathways or options to secure a well-paying job legally and with a clear path to greater opportunities in the industry.
The following are the guidelines on qualifications as provided by the UK National Career Service (NCS)- The UK National Careers Service is a government institution providing comprehensive career advice and guidance for people looking to get jobs or advance their careers in the country.
Educational Background and Certifications
College courses like Level 1-2 Certificates in Childcare or Introduction to Health and Social Care are useful preparation for becoming a nanny, though they are not always required. The added benefit is that these college courses usually involve work placements and improve your chances of getting a good job.
The typical entry requirements for most college courses for nannies in London are 2+ GCSEs for Level 2 courses or the equivalent if you are a foreign domestic nanny.
At the same time, completing an apprenticeship program for early years childcare work can help qualify you as a nanny in London. Intermediate apprenticeships normally require some GCSEs, including English and Maths, but difficulty levels are quite manageable for most people.
Essential Childcare Skills and Experience
You need the following skills to not only get a job as a nanny in London but also to succeed in your place of work. These skills can be taught in school or acquired through experience:
Patience, sensitivity, calmness and the ability to work independently
Good verbal communication and active listening skills
You need to be a flexible person who is open to changing circumstances and needs
Some childcare or play work experience (even voluntary) is extremely valuable.
Additional Skills That May Be Beneficial
Additional job skills you need to be a successful London nanny include but are not limited to the following:
Basic computer skills can be useful for tasks like record-keeping and communication with parents
Multilingual abilities to expose children to new languages and diversity
Creativity and imagination to invent games, crafts and educational activities that engage children under your care.
Organization and time management skills to help you juggle multiple tasks and plan engaging schedules
Knowledge of child development and learning styles to promote growth through age-appropriate activities.
Cooking skills to prepare healthy, appealing meals and snacks for children.
Athleticism and energy to keep up with active kids and participate in physical activities
Music and artistic abilities like singing or drawing to do creative projects.
Knowledge of first aid and CPR to properly handle emergencies if needed.
Interpersonal skills to develop positive relationships with parents and family members.
Other Pathways to Getting a UK Nanny Job
Going to college or being trained is not the only pathway to becoming a nanny in London or anywhere in Europe. There are other equally surefooted ways to prove to potential employers and agencies that you are qualified for the job. Some of these include:
Volunteering
You can become a successful full-time nanny in London by volunteering with children at a school, daycare, or community centre. Use these opportunities to build essential childcare skills without formal training, and you can be hired.
Also, look for opportunities to assist with activities, meals, clean-up, etc. Such hands-on experience will show prospective employers your interest in caring for kids and helps you develop patience, responsibility, and communication abilities. Remember to share your volunteering background when applying for nanny positions in London.
Experience
Paid part-time childcare experiences, such as babysitting, tutoring, or working at a camp or school, further equips you with skills for nannying. Interact with children of different ages and temperaments to highlight your capability to care for diverse kids. Keep records of your experience to demonstrate reliability.
Apprenticeship
Completing an early childhood education apprenticeship program formally certifies your training in areas like childhood development, safety, first aid, and more. This qualification and supervised apprenticeship experience caring for young children make you much more employable for high-paying nanny positions.
There are several such programs around the UK, especially in the urban areas where demand for trained professional nannies is high. Some nanny agencies, Au Pair recruiters and nurseries also provide apprenticeships.
Be sure to highlight your apprenticeship certification when applying for jobs and interviews!
Types of Nanny Jobs in London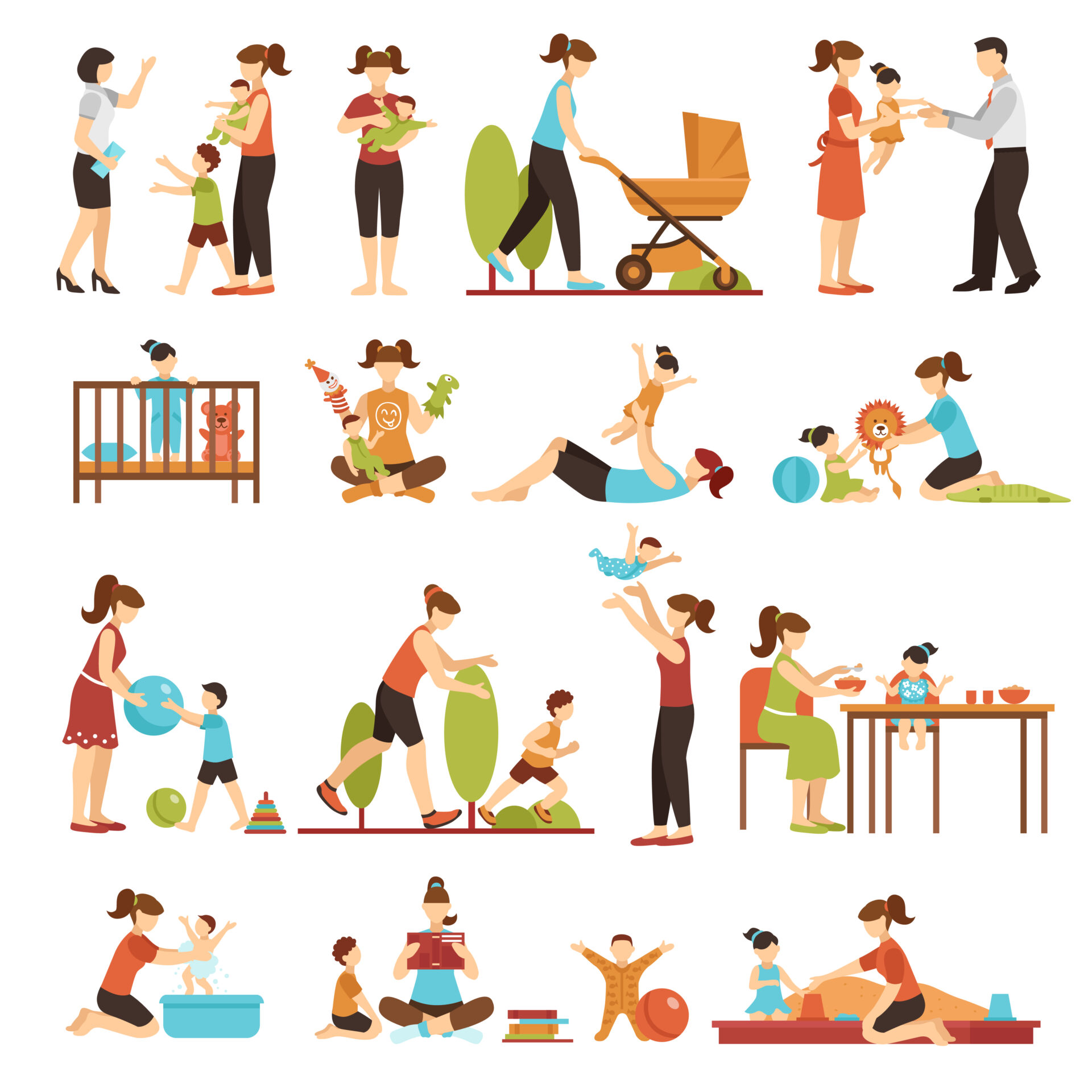 There are different types of nanny jobs in London to suit your needs, situation, experience, schedule, preferences and those of your employers. Here are the standard types based on current job market data:
Live-In Vs. Live-Out Positions
If you choose to be a live-in nanny in London or anywhere in the United Kingdom, you will be residing with the family you are caring for. On the contrary, being a live-out nanny means providing childcare to a family during set daytime hours and residing in your own home nearby.
Live-in nannies earn more due to the extra night-time hours and save more. However, not all families in London prefer live-in nannies. On the other hand, being a live-out nanny means you have more time off and independence to live your life separate from the family. It can get expensive, though, with housing, transportation and less pay.
Part-time vs. full-time positions
Being a part-time nanny typically means you will provide care for at least 25 hours a week. Some parents in London may prefer this because it is cheaper and they get more time with their kids. It allows you to do other things like take a second job, go to college or care for your family.
On the contrary, taking a full-time nanny job means you work at least 40 hours a week and provide complete care for the children left under your care. The best thing about full-time nanny gigs is the extra pay and the job stability you get. You practically become a part of the family.
Temporary and Seasonal Nanny Roles
Lately, many families in London and across Europe are hiring fully-trained nannies temporarily. For instance, a young family could hire you as a temporary nanny when they are on holiday or committed to work. Working as a temporary nanny means briefly working for a family any time of the year.
Working as a seasonal nanny means providing care for children during specific periods of the year, such as during the summer holidays. In London and around the UK, seasonal nanny jobs typically attract students and teachers looking for a seasonal gig for some extra income.
Responsibilities of Nannies in London
Nannies in London have the following responsibilities and duties, which are more or less the same as an urban nanny or babysitter could have around the world:
Childcare duties and activities
London nannies can have all or most of the basic duties and activities while on duty:
Preparing meals and snacks for the kids
Teaching, educational activities
Physical activities, games, and sports for the kids
Transportation, supervision of the kid's outings
Getting the kids dressed, bathed, and observing general hygiene
Monitoring nap time and bedtimes
Household tasks and responsibilities
Nannies in a big city like London also tend to have the following household tasks and responsibilities in addition to providing care to children:
Tidying play areas and toys
Doing children's laundry, ironing
Grocery shopping essentials as assigned
Pet care feeding, walking
Light housekeeping, dishes
Running errands, post office
Scheduling appointments, activities
Record keeping, petty cash
Balancing work-life boundaries
As a professional nanny, you are responsible for balancing work-life boundaries. This usually involves communicating your availability while also maintaining professionalism. Don't be too casual or intrusive into your employer's personal life.
Navigating the Application Process
While you may not face an interview panel when seeking a nanny job, you must be strategic and organized to succeed in the application process. Most parents in big cities also tend to be well-educated and, therefore, more likely to appreciate this approach when hiring:
Here are some handy expert tips to help you ace the application process if you are looking for a nanny job in London:
Crafting A Compelling Nanny Resume
Make sure you highlight your experience caring for children of different ages and any formal certification, education or agency training you might have. Also, include information on the types of activities you planned and duties performed to showcase your capabilities.
Writing A Tailored Cover Letter
When writing the cover letter, please address it directly to the parents and specific roles and responsibilities outlined in the job advert or job description. You can also express your enthusiasm for nurturing caregiving.
Preparing for Interviews And Reference Checks
We advise that you anticipate interview questions about your specialized experience, childcare philosophy, and how you would handle challenging behavioural situations. Ensure you contact references to tell them they may be contacted and remind them of key achievements to highlight.
Legal and Contractual Considerations
Before you find a job as a nanny in London, you must have a clear idea of your rights and legal obligations set by relevant agencies in the city and around the country. For instance, when do you need a contract to start working?
Let's discuss this important topic in detail:
Employment Contracts and Terms
The UK government, through the National Careers Service, advises that you have written contracts outlining pay, hours, duties, leave days, probationary periods and other important terms of employment. Minus this clarity, you will likely get into career-derailing disagreements with employers.
Salary, Benefits, And Negotiation Strategies
As mentioned, UK nanny salaries currently start at £14 per hour. They can go as high as £35 or more depending on your experience level and the part of London you find work. Try and negotiate pay, paid time off, room/board, healthcare, pension contribution, and sick leave.
Visa And Work Permit Requirements For International Nannies
You cannot work as a nanny in London or the United Kingdom without a proper work visa. You can use a sponsored overseas domestic worker visa if eligible, allowing you to work legally in the UK as a nanny for up to six months, subject to renewal.
Other visa options to explore if you want to work in London as a nanny is the youth mobility scheme that allows you to live and work in the country for up to two years and the skilled worker employer-sponsored visas. Some nanny agencies may help you with other categories of visas if you fail to obtain these basic worker visa types.
Building Positive Relationships with Families
As a nanny, building relationships with the families you work with is important for your success and longevity in your career. The nanny industry relies quite heavily on referrals and testimonials. Hence, you must ensure these relationships are positive and rewarding for both of you.
Here are some expert pointers for you:
Communication Skills and Open Dialogue
Ensure you maintain clear and open communication with your employers, which will help you understand their expectations and duties. If possible, schedule regular meetings with the parents to exchange feedback. Be sure to proactively provide status updates on the kids, listen carefully to concerns raised by both parties and collaborate to develop solutions.
Understanding Cultural Differences and Family Dynamics
Be prepared for misunderstandings as a nanny, as there might be cultural differences between you and the family you are working for. Be sensitive to values around diet, discipline, education and other areas.
Also, research common practices in London or the UK, initiate respectful discussion around differences and try to align with shared care philosophies. For instance, many Londoners value life milestones like birthdays, which may not be as important in some cultures.
Maintaining Professionalism and Trust
Professionalism for a nanny is all about being reliable, honest and patient with judgement. Always maintain appropriate boundaries with the families and keep confidential information private—a good nanny projects maturity and professionalism by staying calm and focused on their duties.
Nanny Support and Resources In London
You are not an island or alone in the nanny business in London. There are so many valuable support networks and resources you can tap into to make your life easier as a nanny in the smoke city. Here are some ideas to explore:
Nanny Agencies and Job Search Platforms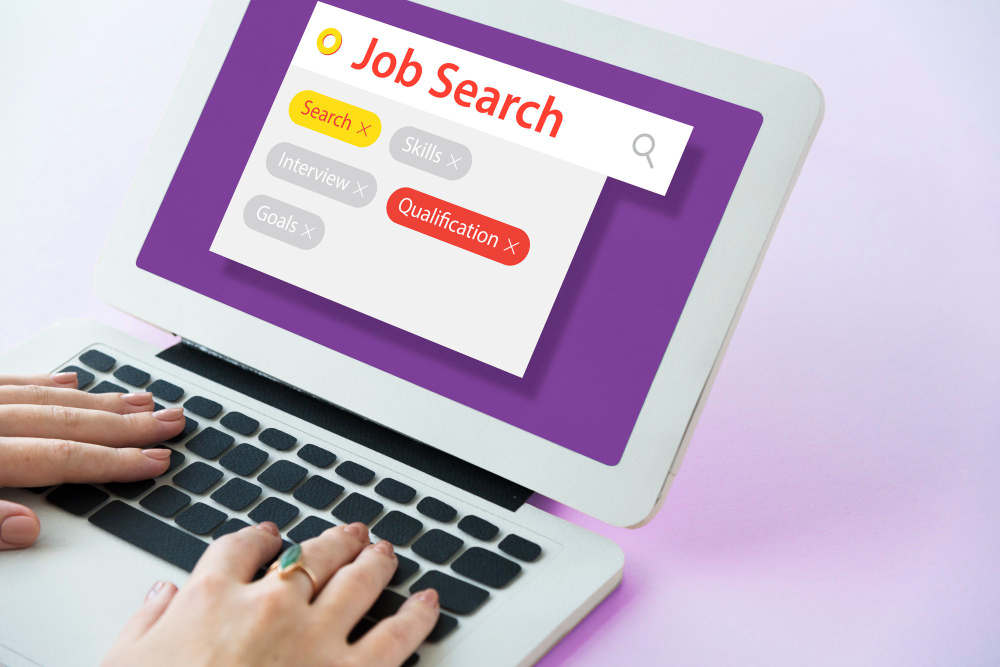 Using reputable agencies instead of going solo can help you connect with vetted jobs and reputable employers. Do your research to select licensed London nanny agencies that represent your need as a nanny and have a good reputation.
Also, use job search platforms like Indeed to find nanny gigs that fit your specific preferences. However, be sure to vet the employer before accepting a job offer. Some of these platforms allow you to specify what type of nanny job you are looking for, your desired rates, location etc. For example, search for visa-sponsored nanny jobs if you are an international nanny looking for work in London.
Networking Opportunities and Professional Development
To expand your knowledge and connect with job opportunities, attend nanny conferences in London, like the London nanny conference. Such conferences and workshops expose insights about the latest practices in the industry and network for job opportunities.
Several organizations and associations in London are dedicated to the nanny industry that organizes these conferences. Examples include the London Association of Nanny Agencies, The Association of Nanny Agencies – ANAUK and the UK- International Nanny Association support group.
Navigating Challenges and Difficult Situations
As you start your journey as a nanny, you will learn that challenges and difficult situations are actually more frequent than you would imagine. How do you approach these situations to maintain good standing as a nanny? Here are some tips for you:
Handling Conflicts with Parents And Children
Patience and validation is the tried and tested approach to defusing conflicts with children and parents. More importantly, control your emotions in every situation and use your skills to act professionally in conflict. Remember, reputation is more important in the nanny business than anything else!
Dealing with Unexpected Emergencies
Emergency training is recommended for all nannies. It helps you handle injuries, accidents or illnesses at work. Ensure you are trained in first aid, CPR/defibrillator use, and emergency protocols. Ensure you know how to respond to injuries, allergic reactions, seizures, choking, fever, etc. Also, update your certification regularly and discuss emergency plans with parents before you start your job.
Coping with Homesickness or Cultural Adjustments
Homesickness can be challenging if you are a relocated nanny or foreign domestic worker in London. You can ease homesickness by linking with compatriot communities, cultural centres, and places of worship. You can also try and befriend fellow nannies and au pairs via social networks or physically.
Advancing Your Nanny Career in London
After some years working as a nanny, you may want to advance your career and perhaps try new specializations or start your nanny agency. Here are some ideas to explore:
Gaining Specialized Skills (E.G., Special Needs Care)
To increase job prospects and earnings, you can undertake specialist training in newborn care, multiples, special needs, plant-based cooking, etc. Also, try and gain experience in niche areas through voluntary work if needed initially and highlight them in your CV or professional profile.
Moving Up to Managerial Or Senior Nanny Roles
You can progressively advance into managerial roles overseeing households and other childcare providers after substantial experience. This is where you start thinking about setting up your nanny agency in London and providing employment and training opportunities for others.
Pursuing Early Childhood Education or Related Careers
Early childhood education certificates and degrees can allow you to progress into teaching, consultancy or social work roles.
Finding Nanny Jobs in London
Here are some tips to help you in your quest:
Nanny Agencies
Consider reaching out to reputable nanny agencies in London. These agencies specialize in connecting nannies with families seeking childcare assistance. They can provide valuable insights, match you with suitable positions, and guide you through the hiring process.
Online Platforms
Numerous online job boards and websites cater to nanny job listings in London. Platforms like Indeed, Gumtree, and Care.com often feature a wide range of opportunities, allowing you to filter by location, hours, and requirements.
Networking
Engage with the local community and fellow nannies. Attend childcare-related events, workshops, and seminars to expand your network. Word of mouth and referrals can lead to rewarding job opportunities.
Social Media
Social media platforms like Facebook groups and LinkedIn can be useful for connecting with families looking for nannies. Join relevant groups, participate in discussions, and showcase your skills and experience.
Local Resources
Visit community centers, libraries, and childcare facilities in your area. These places often have bulletin boards or resources to help you find nanny jobs or connect with parents seeking assistance.
List of some Nanny Jobs in London
Here are the different types of nanny jobs you can find in London currently and where to find them:
Live-in nanny
Live-out nanny
Daily nanny
After-school nanny
Night nanny
Summer nanny
Travel nanny
Governess
Multiples nanny
Special needs nanny
Note: As an independent nanny, you can find London nanny job vacancies on platforms like NannyJobUK, UKIndeed, Reed UK, and Care.com.
Tips for Nanny Job Success
As a nanny, success isn't just about performing your daily tasks effectively; it's also about building strong relationships with the families you work for and ensuring a harmonious environment for the children in your care. Here are some essential tips to help you excel in your nanny job:
Effective Communication
Clear and open communication with both the parents and children is key. Discuss expectations, routines, and any concerns upfront to avoid misunderstandings later.
Be Reliable and Punctual
Families depend on you to be there when needed. Arrive on time, and if you anticipate any delays, communicate them promptly.
Show Flexibility
Children's needs can change, so be adaptable to unexpected situations. Your flexibility will be greatly appreciated by both parents and children.
Safety First
Prioritize the safety of the children in your care. Stay up-to-date with CPR and first-aid training, childproof the environment, and be vigilant at all times.
Create a Structured Routine
Children thrive on routines. Establishing a consistent daily schedule helps children feel secure and allows for smoother transitions throughout the day.
Engage in Play and Learning
Plan age-appropriate activities that stimulate a child's development. Engaging in play, reading, and educational activities can make your time with the children more enjoyable and valuable.
Respect Boundaries
Understand and respect the family's rules and boundaries, including discipline methods, screen time limits, and dietary restrictions.
Maintain Professionalism
Remember that you are a professional caregiver. Dress appropriately, maintain confidentiality, and handle any disagreements or concerns with professionalism.
Self-Care
Nanny jobs can be demanding, so don't forget to take care of yourself physically and emotionally. Ensure you get adequate rest and downtime to recharge.
Build Trust and Relationships
Develop a trusting and nurturing relationship with the children. Show genuine care and interest in their well-being, and you'll become an integral part of their lives.
Document and Communicate
Keep a daily diary or log to record important information about the children's activities, meals, and milestones. Share this information with parents regularly.
Stay Updated
Continuously seek opportunities for professional development and stay updated on the latest child-rearing techniques and safety guidelines.
Conclusion
Working as a nanny in London can be a rewarding and career-advancing experience for anyone passionate about caring for children. The rates are very attractive in most locations, and a robust nanny support network exists to make your life easier. Take a step and begin your career as a London nanny today. Best of luck!
Image Credit: