Finding the right nanny for your family can be difficult. In today's fast-paced world, many parents are busy building their careers and trying to increase their earnings. This leaves them with little time to care for their children, especially during the day. In this case, getting a nanny can be one of the best ways to ensure children are well taken care of. One of the most effective ways of getting a nanny is through a nanny agency.
Nanny agencies are institutions that assist families in finding good nannies for their needs. These institutions interview prospective clients and run employment history, character, police, qualifications, and first aid checks to gauge their suitability for the job. They also abide by data protection policies for both candidates and clients. With numerous agencies in London, finding the best can be daunting. If you are considering working with a nanny agency, here are the best 17 nanny agencies in London to ease your search.
1. The London Nanny Agency

The London Nanny Agency offers DBS-checked and pre-interviewed nannies. It handles everything for people searching for nannies, such as reference and ID checks, salary negotiation, contract provision, tax issues, and first aid courses. Whether you are looking for a live-in nanny, a live-out nanny, or even a part-time nanny, the London Nanny Agency will tackle the complex tasks on your behalf.
2. Harmony at Home Nanny Agency London
Besides providing professional daily and live-in nannies, Harmony at Home nanny agency in South West London offers parental support and multiple childcare services. Whether you are looking for after-school nannies or babysitters for your little ones, housekeepers, full-time nannies, or personal assistants, this nanny agency strives to cater to all your needs. Harmon at Home nanny agency offers natural parenting, home safety, newborn troubleshooting, and sleep clinics.
3. Royal Nannies – Nanny and Governess Agency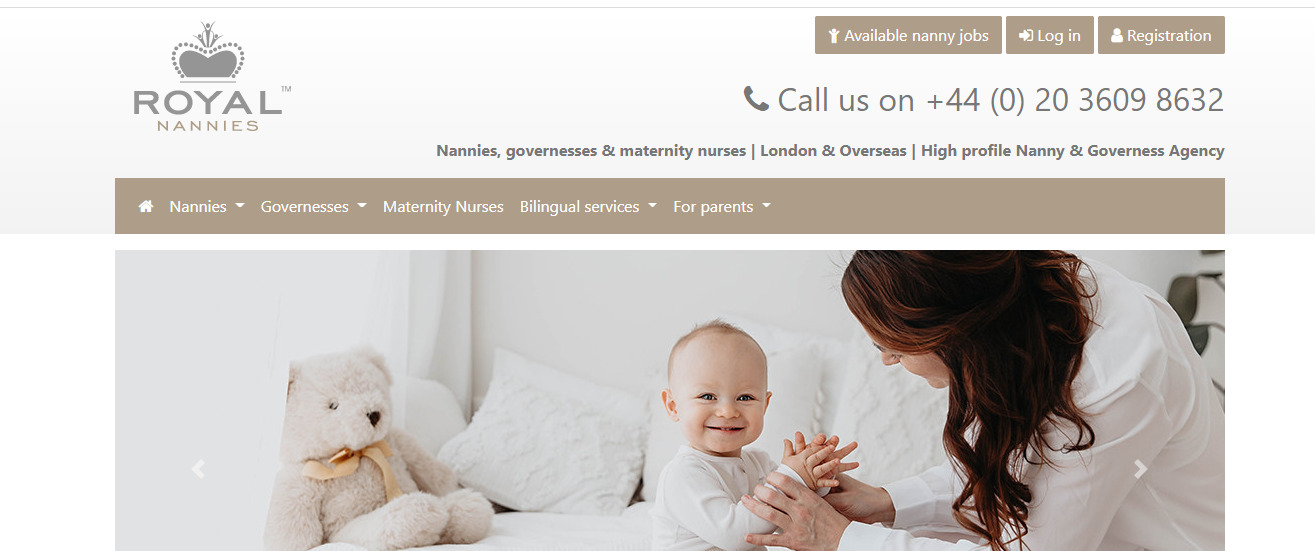 Royal Nannies is a distinguished nanny and governess agency that offers the best childcare services in different parts of the United Kingdom, like Kensington, Hampstead, Chelsea, Knightsbridge, Fulham, Putney, Mayfair, and Notting Hill. This agency also provides nanny job opportunities overseas. Royal Nannies is committed to placing highly qualified and skilled bilingual or British Governesses, maternity nurses, and private tutors. Nannies from this agency can work with VIPs, private households, corporations and estates of royalty, professional families, and top executives worldwide.
4. VIP, Celebrity Nanny, and Butler Agency 
VIP, Celebrity Nanny, and Butler is a distinguished household staff, VIP & celebrity nanny, and HNWI recruitment agency. It is the best nanny agency recognized by prominent and VIP families as the ideal provider of qualified private tutors, governesses, and babysitting nannies worldwide. This is your go-to nanny agency if you are looking for efficient and excellent service. VIP, Celebrity Nanny, and Butler agency staff are knowledgeable, friendly, conversant, and experienced in the needs of royal and VIP families. The agency has adopted a supportive and proactive approach to offering the ultimate level of service.
5. Kensington Nannies Services
Through its contemporary approach and excellent reputation, Kensington Nannies Services prides itself on being an exclusive agency in private childcare. The agency recruits talented and qualified early years Norland nannies, governesses, educators, and maternity nurses for private residences in the UK and other parts of the world. Kensington Nannies Services combines its passion and experience to set up the perfect match for families and potential nannies.
6. Elisa's London Nannies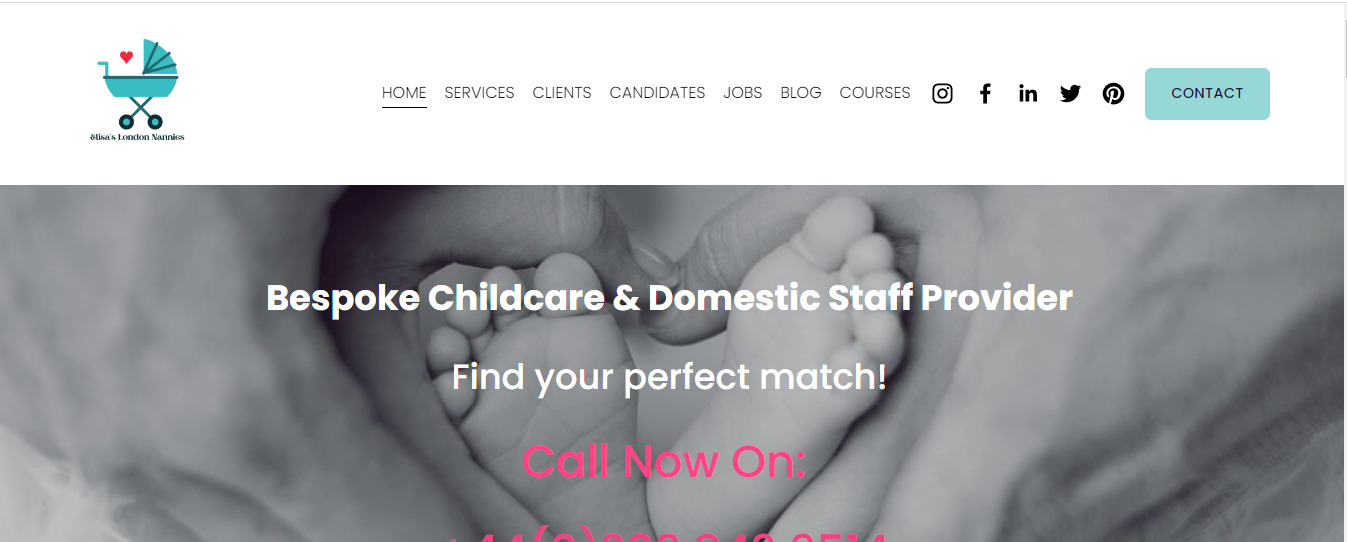 Elisa's London Nannies is an international, domestic, and childcare staff recruitment agency that matches families with qualified and competent nannies. Nearly all its candidates have years of experience and a pediatric first aid certificate. They can care for children of different ages and cater to families raising bilinguals and children with special needs. The agency has adopted the highest standard of interviewing candidates and conducting interviews. This process ensures families get the best nannies for their needs.
7. myTamarin
myTamarin is one of the leading maternity nurse and nanny providers in London. You can get some of the best nannies from this agency. Whether you need a full-time, maternity, or part-time nanny, you can get them from this agency.
8. London Nanny and Governess agency

The London Nanny and Governess agency strives to place the most experienced and highly trained governesses and nannies with interested families in London and around the world. It offers discreet, professional, and prompt services while maintaining confidentiality for candidates and clients.
9. Greycoat Lumleys
Greycoat Lumleys provides different childcare options to fit various family lifestyles. You can get qualified and skilled individuals from this agency if you are looking for part-time, live-in, full-time, or permanent nannies.
10. Hampstead Nannies
Hampstead Nannies is a professional nanny agency operated by experts with a wealth of experience in different aspects of education and childcare. It's nestled in the North London suburbs, making it ideal for families within the capital city and other areas like Holland Park.
11. Norland Agency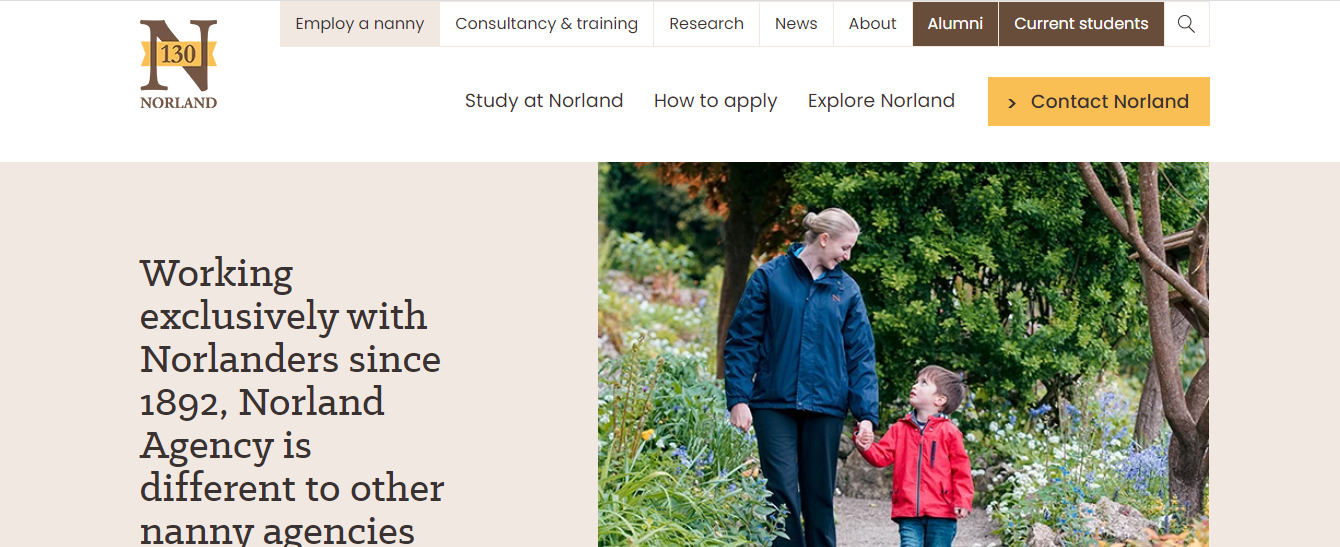 Norland agency collaborates with its clients to provide them with the right Norland maternity practitioner or nanny based on their needs. The agency believes that understanding clients' needs are critical to providing them with the right staff.
Other notable nanny agencies in London include:
Babushka Childcare
ABC NANNY AGENCY Ltd
Nappy Valley Nannies
Night Nannies
Heavenly Au Pairs & Nannies
Nanny Network
How much does a Nanny Cost London?
While there may be no defined nanny costs in London, you can analyze some averages within the UK's capital and other southeast regions. The average nanny pay in London ranges between £15 and £16 per hour. The average salary for a full-time nanny in London is approximately £668 weekly, £2,900 monthly, and £34,717 yearly.
How much does a Live-in Nanny get Paid in London?
A live-in nanny's salary in London ranges from £350 to £500 weekly. The salary depends on the nanny's working location and hours, experience level, and the family's requirements.
What are the Qualifications for a Nanny in London?
The ideal nanny should be passionate about caring for and nurturing children, organized, and patient. They should also demonstrate high professionalism levels. Some employers look for nurses with the relevant qualifications to guarantee peace of mind regarding their family's well-being and health. Some agencies only enroll experienced and qualified candidates. Having the ideal qualifications can enhance your employability while improving your nanny skills.
Many employers in London seek a mix of qualifications and experience, but you can still get a job without these. If you have many years of experience caring for kids but no qualifications, you may have a higher chance of landing a job than a candidate with no experience. However, you will need to provide your reference's contact details so potential employers can easily consult them. You don't need qualifications to become a professional nanny in the UK. However, most nannies have the relevant qualifications.
· Qualified Nurses are more Marketable
Many families prefer hiring qualified nannies as it indicates knowledge and dedication to work. Further, completing a nanny course comes in handy in job execution. Some nanny agencies will only register nanny candidates that have specific qualifications. Aspiring nannies in the UK can acquire a nanny diploma from the UK's International Career Institute. This professional nanny course teaches candidates everything they need to learn about the safety and health of children, child development, child psychology, and learning. Further, nannies can become qualified for a job within 24 hours.
· Ofsted Registration
Nannies can increase their chances of landing a job by registering for Ofsted. The Office for Standards in Education, Children's Services and Skills is tasked with examining and managing the services that care for young people and children. Families employing Ofsted registered nannies may receive financial contributions for their childcare expenses.
Conclusion
Are you aspiring to become a nanny? Having prior experience is a good starting point, but obtaining the relevant qualifications will increase your chances of getting a good job. Apply for a short nanny course today to boost your competitiveness and increase marketability.