Have you heard about nanny services or nanny placement agencies or considering working with one to find a perfect nanny? Here are some of the myths you might stumble upon or hear from people as you shop around for one:
Types of Nanny Services
Nannies can provide personalized and attentive care to your children, making them a popular choice for many families. Below, we'll explore the different types of nanny services to help you make an informed decision.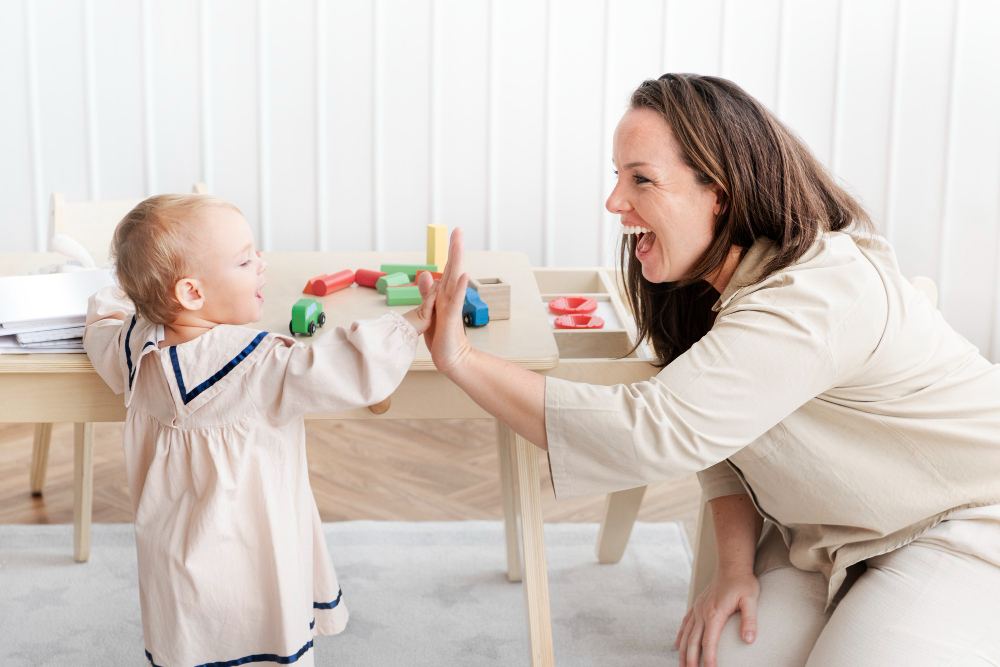 1. Live-In Nannies
Live-in nannies reside in your home and are available around the clock. They often have their private space within your house and are responsible for a wide range of childcare duties, including feeding, bathing, and engaging in educational activities with your children.
2. Live-Out Nannies
Live-out nannies, also known as daily nannies, do not reside with your family. They typically work on a set schedule, such as Monday to Friday, and may go home after their shift.
3. Part-Time Nannies
Part-time nannies work fewer hours than full-time nannies, making them a cost-effective option for families with varying schedules or those who only need childcare assistance for specific periods, such as after school or on weekends.
4. Full-Time Nannies
Full-time nannies typically work 40 to 60 hours per week, providing comprehensive care for your children. They may be responsible for additional tasks, such as meal preparation and light housekeeping.
5. Nanny Share Programs
Nanny share programs involve two or more families sharing the services of a single nanny. This arrangement can be cost-effective and offers socialization opportunities for children as they interact with peers from other families.
6. Summer Nannies
Summer nannies are hired specifically to provide childcare during the summer months when children are out of school. They plan activities, outings, and educational experiences to keep children engaged and entertained throughout the break.
7. Travel Nannies
Travel nannies accompany families on vacations or business trips. They ensure that children are well-cared for while the family is away from home.
8. Newborn or Infant Nannies
Newborn or infant nannies specialize in caring for babies in their early months. They are well-versed in feeding schedules, diaper changes, and soothing techniques.
9. Special Needs Nannies
Special needs nannies have training and experience in caring for children with physical or developmental disabilities. They provide tailored care and support to ensure that children with special needs thrive in a nurturing environment.
Myth#1: Nanny Services Are for The Wealthy
Many people believe that only wealthy families in the upper middle class or upper class use professional nanny placement services. This notion, which is by and large, wrong may have been acquired through watching movies and tv programs that depict nanny services catering to rich celebrities.
The truth is that most nanny services or professional childcare services cater to all kinds of clients, from the middle class, all the way to the upper class and beyond. Nanny agencies usually have a database of nannies from which they select nannies to pair with families. The nanny you get will largely depend on your preferences or needs, the age of your children, or location.
When looking for nanny services, make a list of services and things that are important to you before you shortlist and talk contracts with one of them. By doing this, you will not only have a better chance of getting a perfect loving nanny but also be in a position to negotiate. For instance, you would say that you only need a night nanny or a live-out nanny and the agency will be able to find a perfect fit for you.
That said, a few premium nanny agencies that provide bespoke services to ultra-rich families and celebrities do exist. These agencies normally charge a premium rate and don't usually advertise their services outside well-established networking forums and channels. They also go above and beyond to make sure their client's often extraordinary needs and expectations are met. For instance, you will find that these agencies provide additional training to their nannies on security and other areas.
Myth#2: Nanny Services are Expensive
Carrying on from the previous point, most people, especially first-time parents, tend to dismiss professional nanny agencies as too expensive and not worth it. However, as alluded to earlier, there are all kinds of nanny services or placement agencies out there competing for the same clients. Chances are that you will find a nanny service near you whose rates are within your budget and they'll also be able to match you with the right nannies.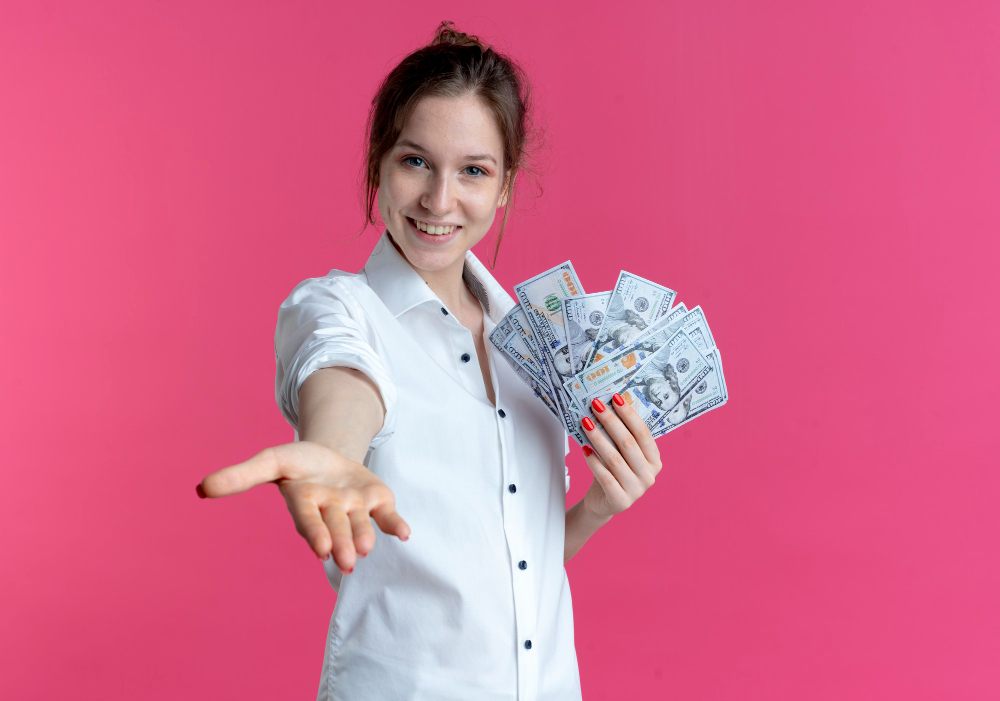 Tip: To make sure you are getting the best rates, widen your search beyond your locale and have as many agencies as possible so that you can compare rates and the kind of services they provide. Also, most nanny services are always happy to negotiate a good rate with prospective clients to create a working relationship that lasts. They also depend on referrals, testimonials, and five-star ratings to grow their client list.
Myth#3: Nanny Services Do Not Have Full-time Nannies on Payroll
Most people tend to assume that the work of a nanny agency is to help parents and guardians to search, interview and recruit nannies. That most nanny agencies only have normal administrative staff on payroll and act as traditional recruitment agencies. Because of this assumption, these people may not see the value of paying a company to find a nanny when you can do it themselves.
While the above myth might be true in some instances, a good number of professional nanny services either have a fixed number of nannies on payroll and are ready to be matched with families or maintain an up-to-date and searchable database of professional nannies who can be hired on demand. Some nanny agencies even allow their clients to search their online nanny database and select a nanny of their liking.
Additionally, most nanny agencies do not function as traditional recruitment agencies. Rather, they are fully invested in the affairs of their nannies and caregivers and consider them full-time or part-time employees on contract. They usually also go out of their way to ensure their nannies or babysitters are well-trained, healthy, well-paid, and treated well by host families. Most nanny agencies also manage payments, work permits, and other things for their nannies.
Myth#4 Nanny Agencies Need A Special License to Operate
Many entrepreneurs who are considering starting a nanny agency assume that they need a special license or permit to operate. At the same time, parents or guardians looking for a professional nanny service may also wrongly assume that every nanny agency has some type of license to operate so they can be trusted to do the job.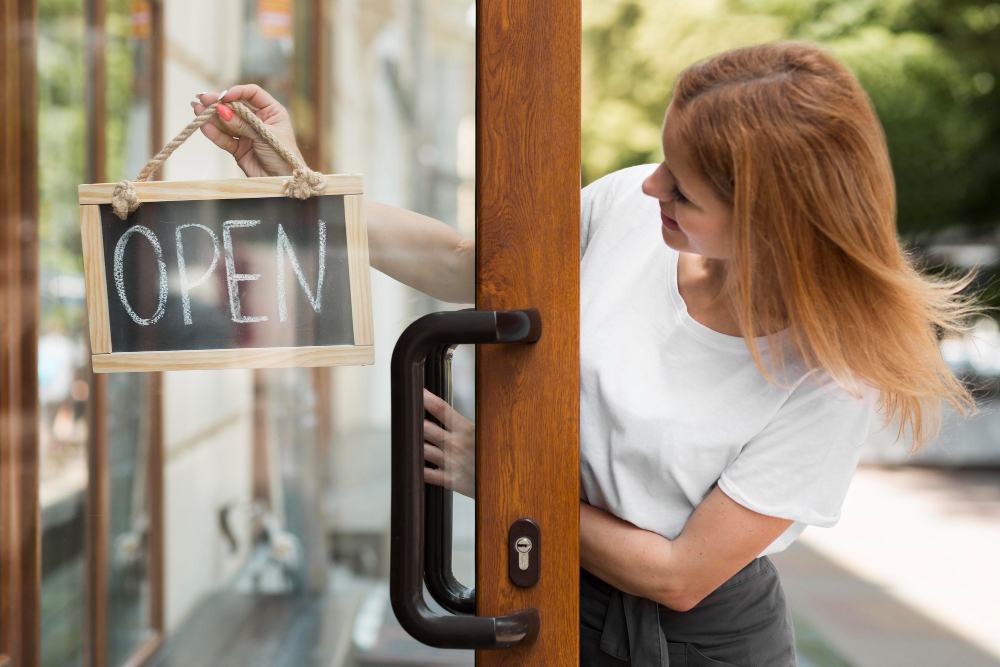 In truth, all a person needs to set up a legal nanny business is a general business permit and a federal employer identification number (EIN) for tax purposes. There are no special licenses or permit requirements in all states for the nanny industry although additional scrutiny may be done due to the nature of the business. However, good nanny agencies should be a member of recognized industry associations like the International Nanny Association (INA).
That said, nanny agencies providing special training such as pediatric first aid, early childhood education, pool safety, and defensive driving may need special licenses for each category. It depends on state and federal requirements and varies from one nanny service to another. Make sure the nanny service you choose has all the necessary licenses and is a registered legal business.
Myth#5: Nanny Services Do Not Provide Any Training
Given a choice, what would go far as a parent? A nanny who is trained, or one who has some experience caring for babies or waiting to learn on the job? Most people assume that nanny services hire anyone who has an interest or passion in providing care for the young ones and place them with families. That the only value one can get from a professional nanny business is the peace of mind of not having to interview and do lengthy background checks
On the contrary, good nanny providers invest a lot in developing the skills of their nannies, babysitters, and early childhood educators. At the very minimum, most nanny services have internal training programs on the following
Communication
First aid
Speech training
Mobility training
Work etiquette
Feeding and weaning
Safety training
CPR
Hygiene
Potty training, etc.
As mentioned earlier, premium-rate bespoke nanny services provide additional training in other areas such as security, defensive driving, foreign languages, and fashion design.
Myth#6: Nanny Agencies Only Hire Foreign Nannies
Most people tend to assume that professional nanny services only deal with foreign-soured nannies and babysitters because they are the only ones who can process foreign work visas and travel documents. That those looking for local nannies are on their own which means they have to go through the entire hiring process to get a good nanny. This might be true in some instances but it does not apply to all nanny agencies.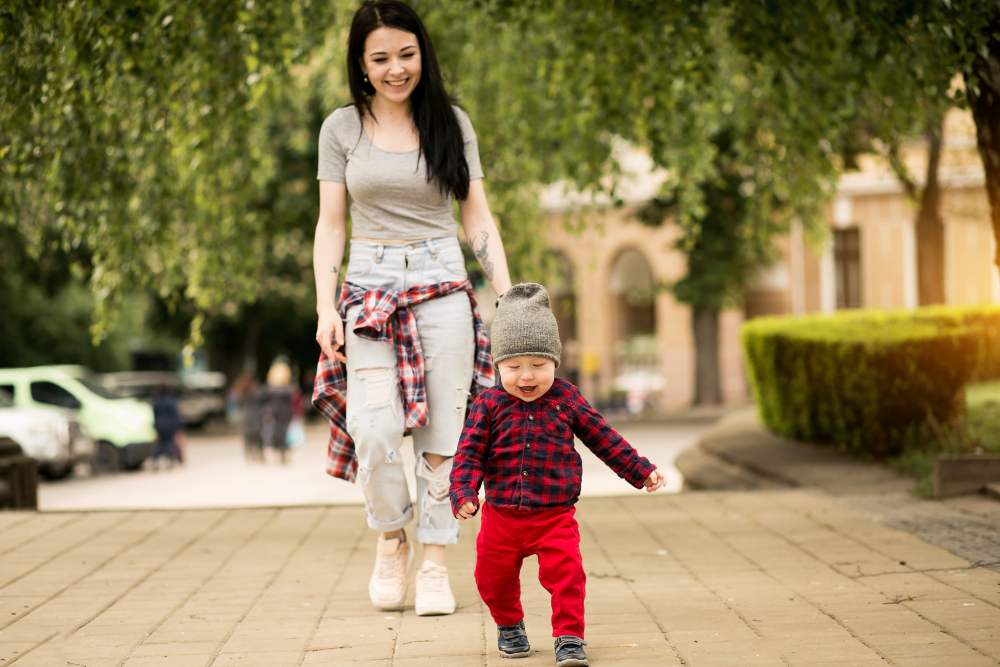 Good nanny services hire both local and foreign nannies and always match nannies to families based on their needs and preferences. You are free to choose a nanny of any nationality, background, age, gender, or experience as the nanny agency is there to meet your needs by helping you find that perfect nanny.
Myth#7: Nanny Services Do Not Provide Temporary Nannies or Babysitters
The term nanny service or nanny agency makes people assume that these establishments only deal with clients looking for long-term or full-time nannies. However, most nanny agencies are quite flexible and have all types of nannies on their databases. They'll work with you if you are looking for a temporary maternity nurse to act as a nanny, babysitter, live-out nannies, live-in nannies, etc.
The Rise of Professional Nanny Services
In an era where the demands of work and life can often clash, professional nanny services have emerged as a crucial support system for modern families. Gone are the days when a nanny was solely responsible for supervising children. Today, professional nannies offer comprehensive care that caters to a family's specific needs, schedules, and values. This evolution in the role of nannies is transforming how families approach childcare and work-life balance.
The Changing Landscape of Nanny Services
The concept of nanny services has evolved significantly over time. Traditionally seen as a caretaker who merely looked after children, nannies today are trained professionals who contribute to a child's holistic development. The rise of dual-income households, coupled with the understanding that early childhood experiences have a profound impact on a child's growth, has driven this transformation.
Qualifications and Specializations
Modern professional nannies come armed with qualifications and training that make them experts in their field. Many nannies now hold degrees in early childhood education, child development, or related fields. This expertise allows them to provide not only physical care but also educational and emotional support. Some nannies specialize in areas like infant care, special needs care, or language development, catering to the unique needs of each child.
Personalized Care and Flexibility
One of the defining features of professional nanny services is their ability to offer personalized care. Unlike daycare centers with set routines, nannies work closely with families to create a customized care plan that aligns with their schedules, values, and parenting philosophies. This level of flexibility allows parents to maintain their careers while ensuring their children receive consistent, individualized attention.
Balancing Work and Family Life
With the demands of careers often requiring long hours, professional nannies provide a lifeline for parents striving to achieve work-life balance. They enable parents to focus on their professional responsibilities, knowing that their children are in capable hands. This balance not only benefits parents' mental well-being but also contributes positively to their job performance.
The Impact on Children's Development
Professional nannies play a pivotal role in shaping a child's growth and development. They engage in educational activities, provide emotional support, and foster a safe and nurturing environment. As a result, children under the care of professional nannies tend to exhibit better cognitive, social, and emotional development. This early investment in a child's well-being sets a strong foundation for their future success.
Technology and Nanny Services
The rise of technology has further transformed the landscape of nanny services. Virtual nannies, online communication platforms, and nanny-cams have become integral tools for modern nannies and families. These technologies facilitate real-time updates, video calls, and even remote monitoring, allowing parents to stay connected with their children throughout the day.
What Is the Average Hourly Rate for A Nanny?
The average hourly rate for a professional nanny is $20 to $30 which adds up to a gross weekly salary of $800 to $1200. However, nanny pay usually depends on their locations and the nature of the job. For instance, a nanny in Surrey will earn a different rate from one in Norland because the cost of living in these two places is not the same.
Tip: Always discuss rates and other fees with your agency before they initiate the placement process.
Many people miss out on the many good services provided by nanny agencies because they don't understand the industry and what to expect. Spend some time shopping around and you will be amazed at the convenience and peace of mind you get from a professionally run nanny service. It is worth your time and money.
Image Credits