The most important service a nanny agency should provide is matching you with that perfect nanny who is trustworthy, knows their job, follows instructions, is communicative and can comfortably connect with the young ones, almost becoming a family member. Many agencies can do a few good things but may lack in some areas.
This post discusses ways to identify one with all the ingredients for your peace of mind. The ultimate goal is to select that perfect nanny agency that meets all or most of the selection criteria here.
1. Is the Nanny Agency Near You or in your State?
You first need to check if the nanny agency is near you or your state. It would help if you only shortlisted good nanny agencies nearest you for better service, lower costs and convenience. Also, some states may have additional requirements on employment and immigration for foreign-sourced nannies.
Finding a nanny agency near your location will lower costs as you don't have to pay additional transfer fees or air tickets for out-of-state nannies. At the same time, the nanny agency will find it easier to provide sit-in nannies or temporary babysitters when your full-time nanny is unavailable.
Tip:  You can find a local nanny agency by searching with local intent on Google or your preferred search engine. For instance, search for "nanny agencies near Fort Worth, Texas" if you live in Fort Worth or "nanny agencies near me" if you use a mobile device and have the location feature turned on.
2. Check the Nanny Agency Business Status
Assuming you've done a local search and identified two or more nanny agencies, the next step is to glean some information about them, particularly their status as a business entity in your state. We advise that you only engage nanny agencies that are:
Legally registered as business entities locally and at the federal level– They should have a general business license and could be registered as a sole proprietorship, partnership or LLC
Have a valid Federal Employer Identification Number -EIN, which allows them to legally employ and pay child caregivers, full-time nannies and other staff members.
Have a valid federal tax ID for tax remittance purposes
There is more than one way to find this information on US registered businesses, for instance, by calling your state business information line or doing a business search on federal and state portals. You can also find more information on the nanny agency's website, directory listings and social media pages.
3. Does the Nanny Agency have an Online Presence?
Naturally, the third significant step in finding a nanny placement agency is to do some due diligence. However, you'll find it hard to do this if the agency does not have an online presence. We advise that you only shortlist nanny agencies with some form of official online presence with adequate and accurate information that can help you decide.
An online presence can be in the form of a business website, business page on social media, Google My Business listing, or a verified directory listing on industry portals such as the Better Business Bureau, INA, and Yelp.
4. Does the Nanny Agency Have Any Reviews?
Move straight ahead and review their profiles and listings for information that might reveal the nanny agency's business practices and track record. Pay particular attention to independent business reviews on Yelp, Google My Business and social media. We advise you to go for agencies with not less than 4.5-star ratings and more than 90% positive reviews.
One vital thing to look for when checking a nanny agency's online reviews is what their employees, such as nannies, babysitters and trainers, say about them. You can use websites like Glassdoor, Comparably, Indeed.com, and Linkedin. Employee reviews will provide critical information regarding the nannies the agency has worked with in the past.
5. Check the Services/Products Advertised by the Nanny Agency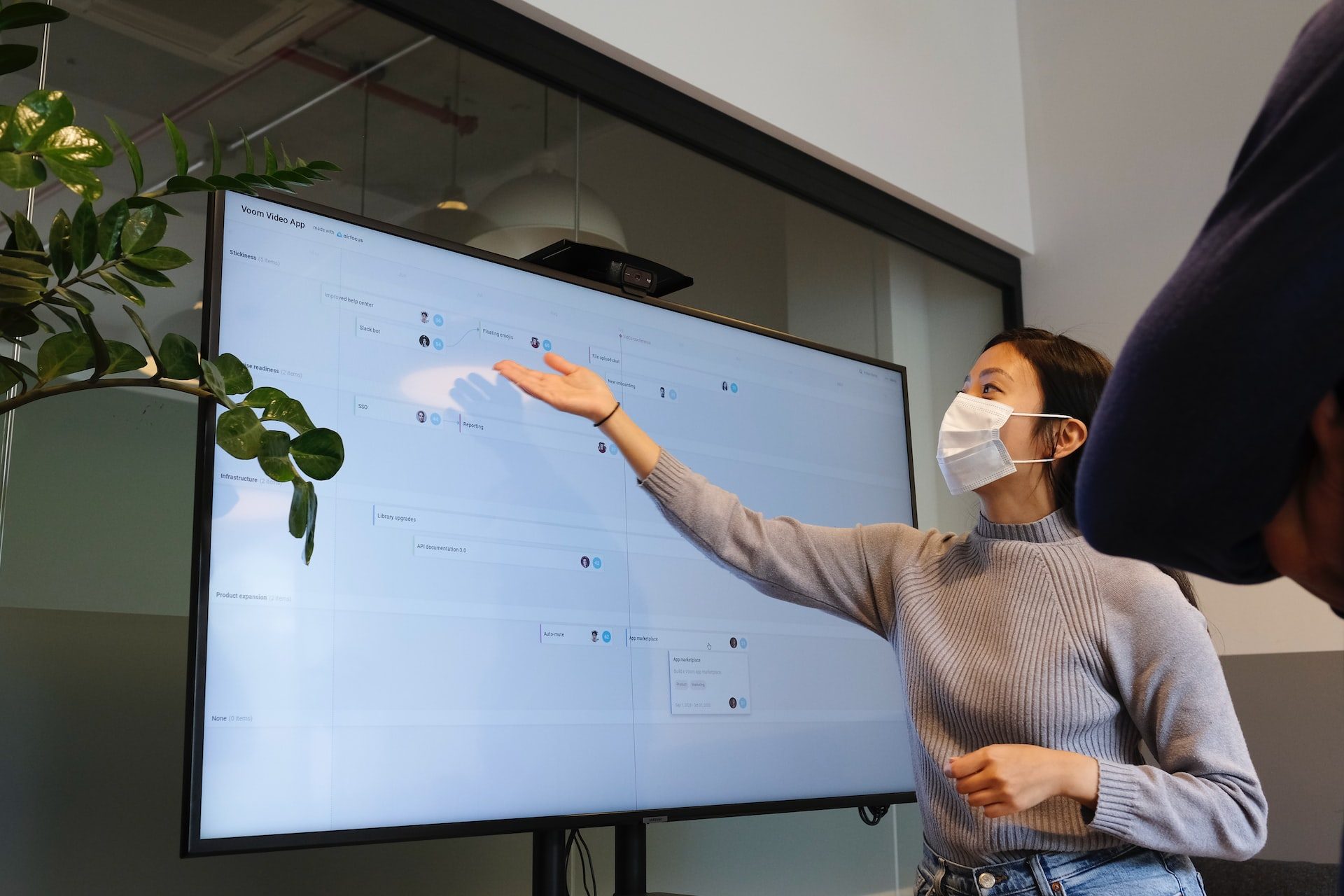 In this step, you will go through the nanny agency's services and products page or brochure to find out if they provide the services you need. A good nanny agency should be able to provide all or most of the following services:
Nanny sourcing and Nanny Placement– A nanny agency's primary business is to find the best nannies and place them with matching parents. Please find out how the nanny agency sources nannies, where they source them and how they match them with parents. When paying for a nanny placement service, the aim is to find a perfect fit nanny who will give the best care and love to the little ones.
Background checking /Screening process– A good nanny business should be able to do comprehensive background checks on potential nannies before they add them to their database. Find out what they look for in the screening process and see if it gives you the confidence to have them hire a professional nanny or babysitter on your behalf.
Nanny Training and induction– The best nanny agencies provide some form of training for their nannies before they release them to families. Training should include essential childcare skills such as first aid, CPR, weaning, potty training, speech training, mobility training, hygiene, communication etc.
Parental training– Some nanny agencies provide training on the above topics to new or young parents. Parental training can be an excellent additional service if you are thinking about getting a local nanny or a day care babysitting service but want to do most of the parenting.
Ongoing support– Lastly, a good nanny agency should be able to provide ongoing support like on-the-job training and sit-in nannies.
6. Check if they have a portfolio or testimonials
Look for a nanny agency with good, verifiable, detailed testimonials from current and past clients. Ideally, these testimonials should be posted by the clients and not the agency.
7. Is the Nanny Agency A Member Industry Associations?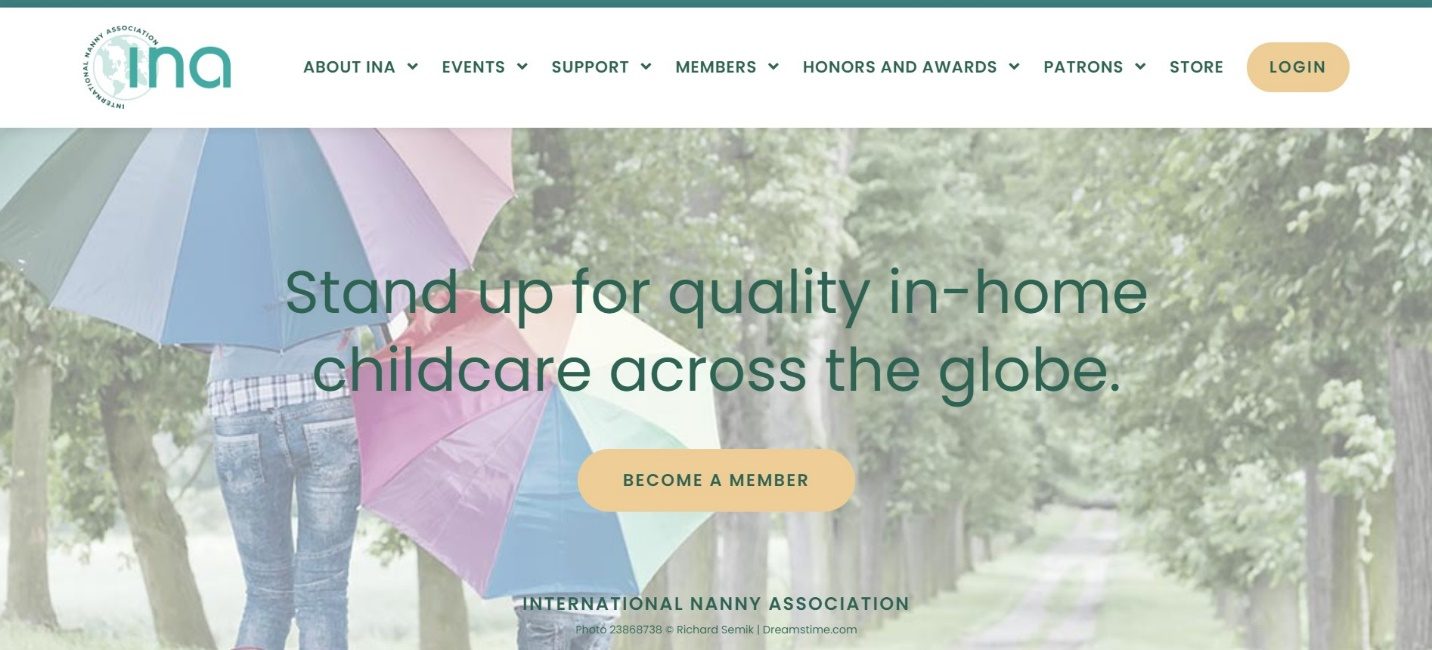 Select a nanny agency member of a recognized industry organization like the International Nanny Association. Being a verified member in such organizations gives the nanny agency credibility because there is a formal screening process involved before admission and listing on their member directory.
8. How Many Full-Time/ Part-Time Do they Have in their database?
Find out the number of nannies or babysitters in their database so that you can tell if they have a wide variety of choices for you. An extensive selection will give you a better chance of finding that ideal nanny.
9. Nanny Agency's Business Model And T&C
Find out how the nanny agency makes money and if their terms are good enough for you. For instance, what is their policy regarding nanny misbehavior or termination?
10. How Much Do They Charge – Is It Within Your Budget and Standard Rates?
It's essential to know the rates charged by nanny agencies in your shortlist for comparison and to see if you can afford their services. Also, research the standard rates in the nanny business to know if you are getting a good deal.
11. What Offers Do They Have for New and existing clients?
Finally, most nanny agencies offer additional offers to new clients, loyalty packages, and discounts for existing clients. Be sure to go through their marketing material and find the one with the best deals that also meets all or most of the above selection criteria. All the best in your search!