A babysitting business is an attractive venture for a teenage entrepreneur because it has low startup costs and is relatively easy to manage. There is a ready and constantly growing market for professional babysitting services as more parents adopt busy work lifestyles but still wish to have their little ones well taken care of.
We have prepared this guide for you if you are considering starting a professional babysitting business as a teenager. We'll tell you the skills you need to start, the formation process, the services you will offer, legal requirements and how to comply sourcing, vetting and matching babysitters or nannies with families, expected revenues, profitability tips and so much more.
What Does It Cost to Start A Babysitting Business?
You will need between $800 to $5000 startup capital to start a babysitting business depending on your location, the size of your babysitting business, and other factors. Aim to use as little capital as possible when starting because you will have the opportunity to grow when you state getting long-term clients.
Is Babysitting A Profitable Business?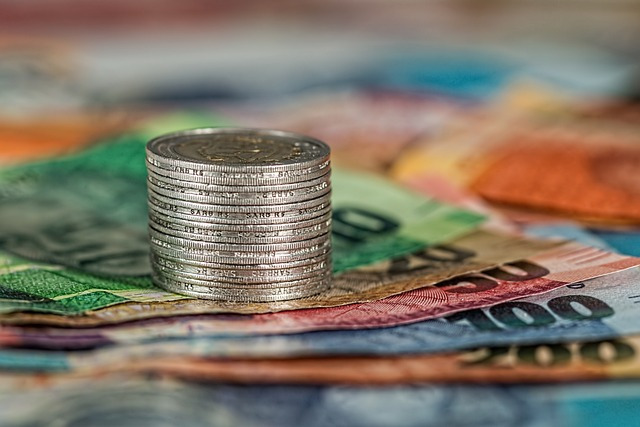 Most babysitting businesses are easy to start and can stay profitable with a few loyal customers. You can get loyal customers by always putting the needs of your clients first and focusing on value to win their trust.
How to Start A Babysitting Business as A Teenager
The easiest, most sure-footed way to start a babysitting business as a teenager is to think of it as a journey that takes you from point A to Z. One thing you will learn and come to appreciate as a young entrepreneur is a power of breaking down seemingly large and complex tasks like setting up a business into small chunks:
We suggest you follow the following process at the end of your you will have a business that is properly set up and one that is profitable has a good reputation, is competitive, and is sustainable.
Step1: Learn the Trade- Are You Familiar with Babysitting?
It is not a requirement to have been a babysitter before you launch your new venture but it will give you that competitive advantage you need to get started. Start first by being a babysitter, either as a freelancer or part of an established nanny agency to learn the ropes and know what babysitting entails.
Your firsthand skills as a part-time or full-time nanny will give you a unique opportunity to understand the following about the babysitting business:
The skills needed to be a professional nanny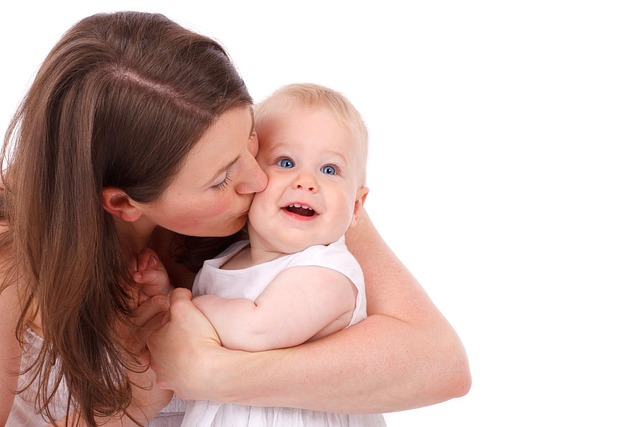 Most working parents are very particular about the kind of skills they require from a professional babysitter. A good babysitter should at least have and be able to demonstrate the following skills:
Communication – ability to communicate effectively with children of all ages and parents. Unless you have been a parent before or have formal training in childcare and communication, this is a skill you must acquire on the job by becoming a part-time or full-time babysitter as an amateur. Some nanny agencies also provide training on these topics to their nannies before they deploy them to their place of work.
Basic childcare– You will learn how to provide basic childcare in a new environment and as a professional babysitter. Basic childcare includes things like cleaning and soothing young babies, helping babies communicate, calming babies, watching over children as they go about daily activities, etc.
Potty training- Potty training is considered a basic childcare skill for a professional nanny but it's very important. As a babysitter, you will have to learn how to train toddlers on how to use the potty and transition them from diapers over time. Potty training is a skill you can acquire through experience or formal training but it requires patience and creativity.
Child safety– You'll learn how to ensure the children under your care are safe at all times even as they engage in normal day-to-day activities such as bike riding, running, walking the dog, going to the park, etc. Child safety also includes the ability to tell when a child is hurt, unwell or when they are stressed.
Note: Learning how to keep children safe may seem like a simple task but can be quite challenging because you get to deal with all kinds of children in a different environment as a professional nanny. It is a skill that requires a lot of patience, alertness, and the ability to communicate well with children and adults.
Transitioning to a business owner managing other babysitters, you will have had enough experience and skills that you can transfer to new babysitters who may have no experience with children when you hire them.
First aid and CPR– It's required to learn how to provide first aid and CPR to the young ones as a babysitter because you will be the first on the scene should the young ones hurt themselves. Be ready to give basic aid or CPR even as you call for help and notify the parents.
Child nutrition and feeding– As a professional babysitter and business owner, you will likely be working with young first-time parents or busy working parents and guardians who may not understand basic child nutrition and feeding. Such parents rely on the services of a professional to ensure their children are well-fed and on a balanced diet.
Tip: A basic understanding of child nutrition is also important in cases where the food is prepared by the parents or a professional chef because you or your babysitters will be the ones scheduling and doing the feeding.
Mobility training – Professional babysitters are expected to know how to help young babies learn how to sit on their own, how to crawl, and later on teach and supervise them when they start taking their first steps. Mobility training is one of the main and most sort after skills in this trade, especially among first-time parents.
Basic home education – As a professional babysitter, you should also be prepared to help young children to learn basic things at home such as the alphabet, basic reading, and comprehension, basic math, etc. Sometimes you may be tasked with helping older school-going children with their homework and educational activities such as baking and weaving.
Hygiene skills– Babysitters are expected to have and maintain high levels of hygiene in their place of work. You'll learn how to clean and keep everything tidy in your place of work and also how to ensure the young ones are clean and tidy. This experience will help you later on when you start managing other babysitters as a business owner.
Special-needs childcare– In some instances, you or your babysitters will be hired to take care of children with special needs. It's important that you not only get training to provide this type of care but you get practical hand's on experience as a babysitter before you start a babysitting business managing and training other babysitters.
Soft skills you will need to acquire as a babysitter before you start your babysitting agency:
Communication
Patience and resilience
Planning and organization
Time management
Attention and focus
Empathy
Negotiation
Problem-solving
Creativity
Solving conflict
Anger management
With this experience and skills, you will be able to transition from a freelance babysitter to a business owner who recruits and trains other babysitters and full-time nannies. Working as a babysitter will also help create a good portfolio of past clients and a professional network. You'll learn the inner working of the babysitting business in your target market like the market size and competitive environment.
Step2: Do Some Research about your target Market
Market research is the very first step in your journey to becoming a business owner as a teenager after gaining some experience and skills doing the actual work. We can argue that it is usually the most important step because the information you'll get will guide you for the rest of the steps.
Market research is a simple, often fun activity for an aspiring young entrepreneur whose aim is to tell you what to expect from your target market. We do market research as an entrepreneur to "put our ear to the ground or test the waters to see what lies in wait. For instance, you can earn how families are likely to want your services as a babysitting business.
At this point, you can also appreciate the reason why we encouraged you to start as a freelance professional babysitter or nanny in your location before you launch your business. A big chunk of your market research can be done when you are already out there looking for babysitting gigs or interacting with other freelance babysitters in your suburb or city who might end up joining your agency.]
Plan or structure your market research to answer the following questions:
What is the market size?
To answer this question, you should try and find out how many working parents exist in your target market and how many of them use expensive daycare services or other less-convenient childcare means while they work.
What is the market gap/ opportunity or problem you will fix with your babysitting business- This question is closely tied to the first one about the market size. Find out if parents or guardians in your location are having problems having their young children taken care of.
For instance, do they have to pay for expensive daycare services? Are they having to hire unskilled part-time nannies now and then?  What is their biggest pain point or gripe with their current childcare option? This is where you could use your skills with social media and communication to find information to help you identify an opportunity you can exploit in your target market.
Who will be my target customers?
The term persona may not make much sense to you when starting but it is really important if you want to succeed by having happy customers who are willing to support your business. It involves answering the question that every new entrepreneur must answer- who are my customers?
In your market research, try and narrow down your target audience to a specific group whose needs you will be trying to satisfy fully and effectively. For instance, is your target young parents who have full-time jobs or wealthy families who have a busy schedule and want professional childcare services?
The following are examples of target customers or niches you can target as a professional babysitting business:
Wealthy or high-net-worth families
Expatriate families
Parents who work as traveling salespeople
Parents who work in the transportation industry
Single parent households
Early childhood education centers
Local government children services – target local government contracts for small businesses
Hotel guests with children
Celebrity families
NGOs dealing with homeless families and drug addicts (most of them require childcare services for children under their care)
Local business- some shave special play areas for employees with children
Some daycare centers hire external babysitters on a full-time or part-time basis, etc.
As you can tell from the above list, there are several opportunities to get well-paying clients for your babysitting business regardless of your location or resources as a business. This is why starting a babysitting business is one of the best ventures for a teenage entrepreneur. What matters is how you set up your business and the quality of services you will be providing to your clients.
Whom Will I Be Competing with?
In your market research, you should be able to do a simple check on your target market to find out if other businesses are offering similar services to yours or are closely related. For example, there could be one or more daycare centers in your target area but this should deter you. Only reconsider if there are several competing babysitting agencies or nanny businesses with a small number of clients.
If the market is not flooded with babysitting agencies or nanny services, then you should find out what gaps exist with what is available and how you can fill that gap or seize the opportunity. For instance, you may find that the few nanny agencies in your target locale only cater to ultra-wealthy families. You can start a babysitting business to serve middle-class families to fill that gap.
While reading what your competitors are doing, pay close attention to the pricing because it matters in any market. Find out if parents are having to pay exorbitant rates as compared to average rates in the country. The average hourly rate for a professional babysitter in the United States ranges between $10 to $25 depending on the state and city.
Here are some techniques or tools you can use to read your target market to get the information you need to start a successful babysitting business as a teenager:
Word of mouth– If you are already working as a freelance babysitter, you could do some research on the round by talking to people in your target market. Find out where they take their younger non-school-going children when they go to work, how much they pay, and more.
Social media research- You can find out a lot about your local babysitting situation by reading what parents are saying on social media. Looks for hashtags to do with parenting on Twitter, Instagram, and Tiktok. Look for in-depth discussions and questions on the same or related topics on Reddit, Facebook, and local chat groups you are a member of.
Online business search- You can glean a lot of useful information about babysitting services online through a simple business search with local intent. For example, go to Google and search for "babysitting services near me" or "nanny services near Fort, Worth Texas" if that is your target or current location.
A simple local business search or service search will help you see if there are any other babysitting businesses in your target market and what they are offering. If there aren't any in your target location, you will likely get results from businesses offering closely related services like daycare or kindergarten.
Tip: To identify opportunities for babysitting services in your area, pay close attention to negative reviews of related or competing businesses in your area. For example, you may find some parents complaining about the quality of services provided, the rates, issues with communication, etc. Aim to provide solutions for these problems once you launch your babysitting business.
Step3- Register Your Babysitting Business
When you are fully informed about your target market and ready to start, your next step should be to form or register your babysitting business as a legal entity in your state.  You may also be required to get a business permit or business license depending on your state. Luckily there are no special licenses or permits required in most places to start a babysitting business.
You can follow this process when you get to the point of registering your babysitting agency:
Choose a business name
A business name is your brand and should be relevant to the market as well services you will be providing. Take time to think of a name that resonates with your target audience and represents the babysitting business or use an online service like Namify to brainstorm business name ideas.
Choose a business structure
There are three main business structures to choose from if you want to register your babysitting company. You can decide to register it as a sole proprietorship, limited liability company, or partnership if you are working with someone else.
Tip:  An LLC is usually the best business type to register in most states for a small business like an LLC where there is one owner. It is easy and cheap to register, has pass-through taxation, and has limited liability which means your assets are separate from the business.
Register your business
Go ahead and register your business with your state's business permit office or any other legal business registration government in your state as it varies from state to state. For instance, register your LLC with the help of a registered agent with the state secretary if you are in the state of Georgia.
Most states require residents to have a registered agent in the state who will receive and file all registration documents on your behalf. Call your state secretary's office or check their website to find a list of registered business registration agents in your state.
Get a general business license and EIN
After registering your business, your next step should be to process your general business license and employer identification number. The EIN is a federal requirement and it will allow you to employ people in your nanny agency or babysitting business.
Step 4: Set Up and Market Your Babysitting Business
After you have registered your business and have any required licenses, your next step should be to set up the internal structure, business strategy, and other things so that you can start taking in clients and making money. Here are a few ideas to implement as a new babysitting business:
Recruiting and training babysitters
Use your networks, and available communication to identify and recruit potential babysitters to your agency. Depending on your starting capital or resources, you can choose to hire full-time nannies, train them and have them on standby to be paired with families that come looking for your services.
It's important to do background checks on anyone you recruit as a babysitter before you send them to their place of work. Use available channels or work with a consultant to do this so that you don't recruit people with a criminal record or registered offenders into your agency.
Website and social media presence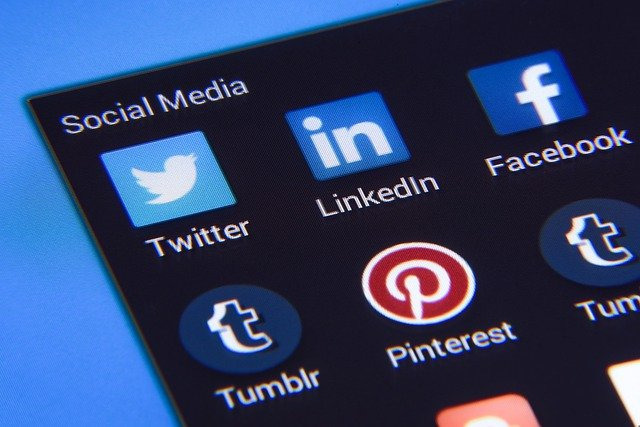 Build a professional business website with all the services, and contact information listed clearly. Also, set up social media profiles across all channels to advertise your business. Remember to post regularly, boost your posts, and use targeted ads to grow your audience and increase conversions.
At this point, your babysitting business should be fully operational and ready to take clients. customers. The rest of your efforts as a business owner should be focused on marketing and customer service. Make sure you utilize all available marketing and sales channels to put your business out there so that you can start earning from your business. All the best!