Like many other professions and trades, the babysitting business keeps evolving- the adoption of tech is one of the good things to come to this humble trade. Babysitting scheduling software has improved so much in recent years that it's almost impossible to succeed without one.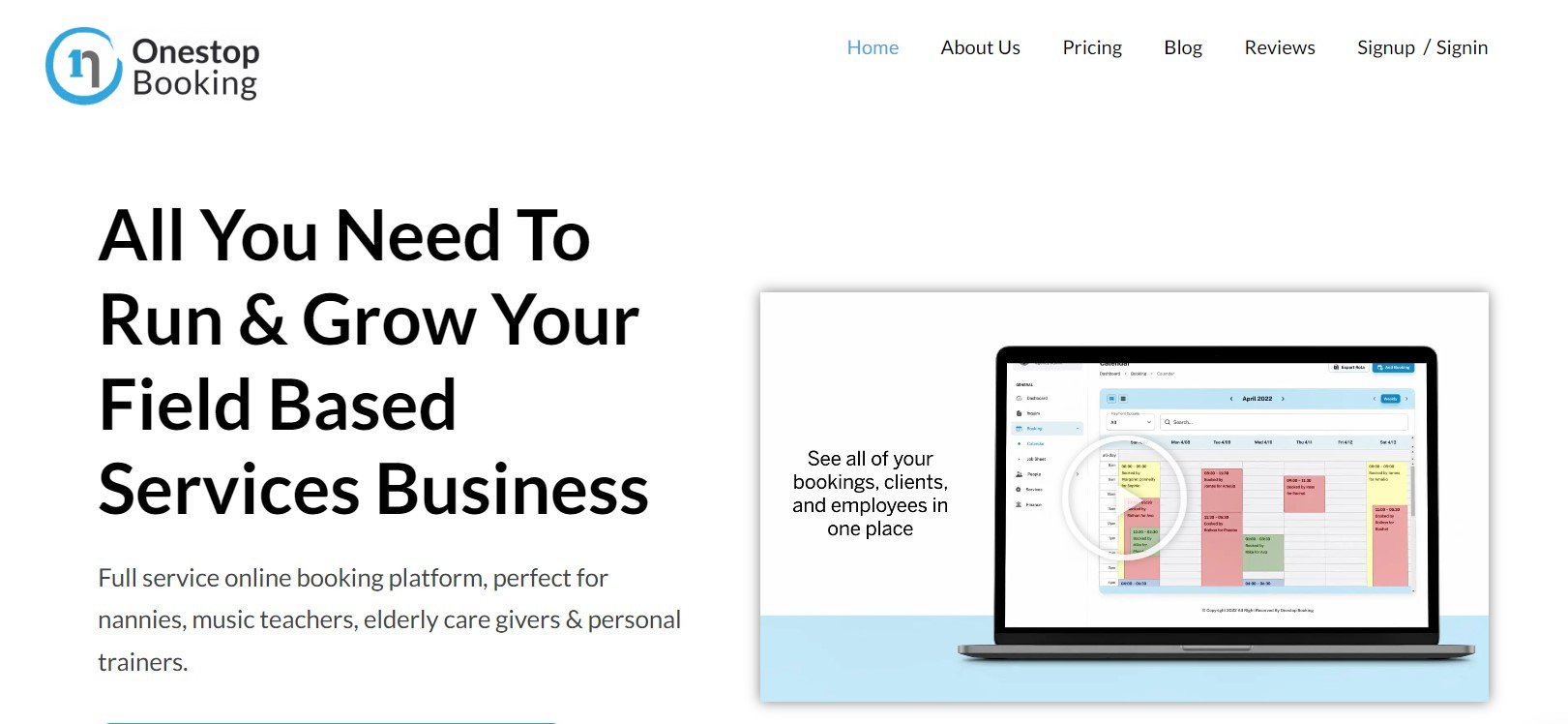 Today's babysitters can get more done and be more in control of their daily chores with the help of scheduling software explicitly made for babysitters. The best ones even have advanced features to help with seemingly complex babysitting tasks like planning meals and activities.
In this post, we explore the topic of using booking and scheduling software for babysitters to help you understand their benefits, downsides, and features. We also provide tips on choosing scheduling software and give some recommendations based on our experiences and expert reviews.
The Importance of Effective Scheduling in The Childcare Industry
Good babysitting scheduling solutions are designed to help you provide the best quality care and support for the children through effective scheduling. It allows you to manage childcare tasks and daily routines more effectively, leading to more streamlined and efficient operations.
Effective scheduling is critical to the smooth operations of babysitting and related services where children are involved for the following reasons:
Scheduling enhances child safety and supervision
Good babysitting schedulers allow you to plan your day around the child under your care so you don't lose track of what needs to be done and where you must be. In childcare centers, scheduling software can coordinate babysitter shifts.
Babysitting software is especially effective where there are multiple children to be cared for or for special needs children who need a higher level of supervision and attention at all times. You can easily plan every activity and put the children at the center of the daily routine, eliminating mistakes.
Scheduling Helps with Childcare Staffing
Modern babysitting software helps you determine the number of babysitters needed to maintain a safe and nurturing care environment for the kids you are responsible for. You can assign duties to each babysitter, know when you are understaffed or overstaffed, and stay organized.
Scheduling software Enables Consistency
Babysitting standards emphasize maintaining a routine because children prefer familiarity. It becomes easier to create these routines with scheduling software; you can create daily activity schedules covering the entire day, from waking up to meal times, naps to playtime, and more.
Consistency and familiarity have been proven to help children feel secure even when their parents are not around. They wake up knowing what to expect and what they are allowed to do throughout the day. For younger children, it helps reduce the anxiety of being left in the care of someone other than their parents.
Scheduling Enables Communication/Collaboration
Most modern babysitting schedulers support collaboration and communication between the parent and the babysitters or whoever is in charge of the children. Both parties can work together to create a schedule tailored to the needs of the parents, child, and babysitters. Such a setup promotes trust and transparency between the parents and the babysitter leading to a supportive partnership.
Babysitting Scheduling Enable Resource Optimization
Even when done on paper, an excellent babysitting schedule has been proven to help with resource optimization. Childcare providers and parents can use the schedule to create detailed plans on how resources such as supplies, food, spaces, and money will be utilized daily.
Effective Scheduling Promotes Staff Morale
A chaotic, unstructured babysitting environment can be a nightmare, even for experienced babysitters and full-time nannies. On the other hand, well-balanced babysitting schedules can be designed to recognize the needs of the babysitter. For instance, the schedule allows babysitters to plan their breaks at the right time without neglecting the children under their care.
Scheduling challenges faced by both parents and babysitters
Some of the scheduling challenges faced by both parents and babysitters that can be solved with software include:
Challenges for Babysitters
The lack of a babysitting schedule can present the following challenges to babysitters or part-time and full-time nannies:
1. Managing your availability
You may face challenges with availability if you have other commitments outside your babysitting job like personal activities, vacations, school, family events, etc. Using a good babysitting scheduling application can help you plan your work schedule so it does not clash with your other commitments- for instance, blocking our specific dates or hours when possible so parents can be aware.
As a daycare center or babysitting agency, you can make granular plans based on the availability of your babysitters, as indicated in the scheduler. For instance, if Betty, the freelance babysitter indicates that she has to attend a family gathering on a Saturday, you can easily assign Hilary to take her place. She will be able to see that she has to sit in for Betty on that day.
2. Breakdown in Communication
Sometimes it can be hard to keep everyone in the loop about availability, daily activities, supplies needed, etc. For instance, you may plan to take the kids to the local park on a specific date, but the parents have something else in mind for later that day, which they haven't communicated yet.
Communication between all involved parties can be significantly enhanced with the help of collaborative babysitting scheduling software. You can make appointment requests and confirmations, plan your day and enable instant messaging or schedule visibility where parents can access and comment.
3. Tracking Hours Worked
Most parents, daycare centers, and babysitting agencies prefer to pay by the hour. Without proper schedules, tracking the number of hours you've spent with the children for billing can be difficult. Good babysitting scheduling software makes it easy for you and your employer to track your hours, calculate your payments and even generate payment slips and other documents for tax purposes.
Challenges for parents/Guardians and Agencies
The absence of good babysitting scheduling software can also create these challenges for parents/guardians and babysitting agencies or daycare centers:
1. Last Minute Schedule Changes/ Schedule Mismatches
Sometimes you may encounter unplanned changes in your work schedule, travel, social commitments, or emergencies as a parent. This often means having to modify your babysitting arrangements.
If you already use a babysitting scheduler, you can quickly update the babysitting schedule, which is also accessible by the babysitter agency. If the babysitter is unavailable, you can arrange a temporary nanny or request the agency to send someone. Such functionality makes your life as a busy parent easier and ensures your child's needs are always taken care of.
2. Finding Reliable Babysitters
Nothing is more frustrating for a parent than dealing with unreliable babysitters who don't keep time, take long breaks, or have many personal commitments. With this in mind, some of the best babysitting scheduling software have a web-connected babysitter database.
Parents can log into these web-based scheduling to find good babysitters when needed and at their convenience. The database contains information about the babysitters, their qualifications, availability, and locations, making it easier to find reliable ones and schedule appointments.
3. Coordinating Multiple Babysitter and Nannies
Parents and agencies with multiple babysitters or nannies can find it challenging to coordinate them without scheduling software.
Good babysitting scheduling software comes in handy in such scenarios as they allow you to create centralized schedules accessible to everyone involved, make changes remotely, communicate, and keep track of all babysitters in your agency or home at all times.
Understanding the Need for Scheduling Software in Babysitting
Babysitting schedules may seem simple, but they are inherently complex and a source of stress and frustration for most people. For this reason, turnover rates in the babysitting and daycare industry are a big problem.
The complexities in scheduling and communication are significant factor in the babysitting industry. Some of the most common complexities encountered where traditional babysitting scheduling methods include:
1. Communication and coordination
Timely communication and effective coordination with babysitters can be challenging, considering both parties have busy lives.
2. Overlapping requests and conflicts
Some part-time babysitters and part-time nannies have multiple clients, leading to overlapping work requests and conflicts if there is no real-time scheduler in place.
3. Shifting availability
Babysitters, nannies, and parents have fluctuating availability due to modern lifestyles and personal commitments. It becomes challenging to accommodate shifting availability or flexibility without a real-time scheduling solution.
4. Emergencies and last-minute requests
Because traditional scheduling methods like written calendars, text messages, and phones are not flexible, it can be difficult to accommodate last-minute requests, emergencies, or short-notice babysitting schedule changes.
5. Irregular working hours
Modern parents have irregular working hours, which means babysitters may be required to work past hours on weekends, holidays, etc. Sometimes parents may want to be home early or be away longer. Managing such irregular hours with manual scheduling is a nightmare and a source of frustration for all parties.
6. Payment tracking for babysitters
Irregular working hours for babysitters and nannies are difficult to track for payment using manual scheduling methods.
7. Transportation and location considerations
In some cases, you may need to factor transportation into a babysitting schedule which adds to the complexity and increases the chance of something going wrong. For instance, when do the kids get picked up from school or driven to a location for an activity?
8. Multiple children with different needs
Scheduling babysitting services for multiple children of different ages and varying needs adds complexity that cannot be effectively handled with traditional methods.
9. Seasonal or vacation-based schedules
Seasonal and vacation-based schedules are complicated because of varying availability for babysitters and parents. Sometimes you may want extended full-day care because you are traveling. Similarly, the babysitter may want a more flexible schedule because of the holidays.
10. Split or shared shifts
Split or shared shifts for babysitting and nanny services are becoming more common in the busy urban environment. For instance, parents have overlapping work schedules or want different babysitters to come in on timeslots. Such schedules are too complex to handle with traditional methods.
11. Recurring vs. one-time schedules
Sometimes, parents may want regular babysitting services at specific times and days of the week. In other cases, some families may prefer to make occasional one-time requests for babysitting services. It can become a challenge balancing between recurring and sporadic requests as a babysitter or babysitting agency with traditional pen-and-paper schedules.
The Benefits of Using Dedicated Scheduling Software Tailored for Babysitters
Dedicated scheduling software tailored for babysitters has transformed how babysitters work in many ways. They have also made it easier for parents to manage the people who care for their young ones and streamlined the whole babysitting process for everyone involved.
Some direct benefits of modern dedicated babysitting scheduling software include more streamlined and error-free scheduling, better communication and collaboration, real-time management, and better payment tracking.
Modern dedicated babysitting scheduling software may also have extra features to make your work easier as a babysitter or babysitting agency. Some of the most common extra features include:
Profile and Qualification Management
A babysitting agency feature to create and manage multiple babysitter profiles with qualifications, availability, and other metadata. Profiles can be viewed by agency managers and parents looking for full-time and part-time babysitters in real time.
Ratings and Reviews
A transparent rating and review system for registered babysitters that can be viewed and edited by registered clients and agency managers. A rating and review system can help parents evaluate the reliability of a babysitter before they hire them,
Automated Reminders and Confirmations
An extra feature often designed to automate reminders and appointment confirmations for clients and registered babysitters. For example, babysitters can get email or text reminders of upcoming appointments based on the schedule.
Document Management
Dedicated babysitting scheduling software may also include a document manager feature in which babysitters, parents, and agency managers can store important documents. For instance, parents can use it to store emergency contact information or diet plans securely.
Availability Alerts and Waitlist Management
The best-dedicated scheduling software for babysitters and nannies with a real-time availability and waitlist management feature. Such a feature can display information about available babysitters and even allow parents to add themselves to the waitlist for a particular babysitter.
Key Features to Look for in Babysitting Scheduling Software
There are so many scheduling software solutions dedicated to babysitting out there, so choosing one with the right features and capabilities takes a bit of research or trial and error. Luckily, we have been experimenting with various products for years and clearly know what works and what doesn't.
The following are the key features we think any babysitter or babysitting agency must look for before they choose any babysitting scheduling software today:
Availability and Availability Tracking
Availability and availability tracking are primary features in any babysitting scheduling software. They allow babysitters or agency managers to update their availability on the software based on their schedule and allow parents to view it in real-time. This way,  parents can know when to book a babysitter or view and select those available based on their needs.
At the same time, availability tracking in babysitting scheduling software integrates important schedule-related features like calendars, availability reminders, instant messaging, and time off request features. These features enable babysitters and parents to manage their schedules more effectively and avoid scheduling conflicts.
Flexible Booking and Confirmation
Good babysitting scheduling software must have transparent booking and confirmation that is real-time and reliable. Booking allows parents to request babysitting services based on the babysitter's availability. Once booked, the system sends booking confirmation to both parties and schedules reminders for the babysitter.
Communication Tools
Communication is vital in the babysitting business, so it is part of the scheduling and planning process. Good dedicated scheduling software must have real-time and transparent communication modules to enable two-way communication between parents and babysitters.
Communication in dedicated scheduling software can be real-time in-app chat features, email forms, video calling functionalities, etc. The communication in such applications must be centralized so everyone can view and reply to communicate transparently.
Payment and Invoicing
Finally, dedicated scheduling software allows babysitters and their employers to track hours worked for billing purposes. We believe payment and invoicing should be standard features in dedicated scheduling software.
A complete solution should include modules to track hours worked automatically, generate bills, process online payments, and even taxes where applicable. The system could also be configured to generate and send automated payment reminders to employers so babysitters can be renumerated when their pay is due.
Popular Scheduling Software for Babysitters
With the above criteria in mind, these are the best popular scheduling software for babysitters, according to our experts:
OneStop Booking- For Agencies and Freelance Babysitters
OneStop booking is a popular general-purpose booking and scheduling software with a powerful dedicated babysitting scheduler. It is one of the most recommended dedicated scheduling software for this market, scoring highly on all the criteria we have discussed.
OneStop Booking for the babysitting industry has the following features and capabilities that we think are pretty neat for the kind of audience that uses it:
Nanny/Babysitter Management
OneStop allows babysitting agency managers to create and manage profiles. You can add essential details about your babysitters, including their bios, availability, hourly rates, and skills or certifications.
Booking Management
OneStop's dedicated babysitter scheduling and management interfaces allow you to accept bookings from parents 24/7, and you can see and respond to them in real time.
Automated Alerts And Emails
You can use it to send automatic confirmation emails to parents and nannies after bookings are made on the client-facing portal.
Tracking Your Bookings
OneStop has powerful tracking capabilities that allow you to keep track of all your bookings in one place, including the date, time, location, and finances.
Babysitter reviews
The client-facing portal allows parents to leave reviews for their nannies, which can help you attract new clients.
Extra features
In addition to these standard features, OneStop booking includes useful extra tools to help you grow your business, including marketing and analytics.
OneStop is a cloud-based babysitting scheduling and booking software. You don't need to install it on any computer; you can use it from anywhere through a standard web browser.
In terms of pricing, OneStop is free for the first thirty days. After that, you can choose from various pricing plans starting at $22 per month, with the highest tier costing $ 99 as of writing this review.
We can say that OneStop is one of the fully-featured but inexpensive scheduling software for agencies and daycare centers. It can help you manage your business and grow your client base by utilizing all its capabilities.
Care.com- Web-Based Babysitter Booking and Scheduling
Care.com is a very popular web-based booking, scheduling, and hiring platform for caregivers, including babysitters. The platform connects parents with babysitters and offers a variety of features, including online scheduling, background checks, and messaging.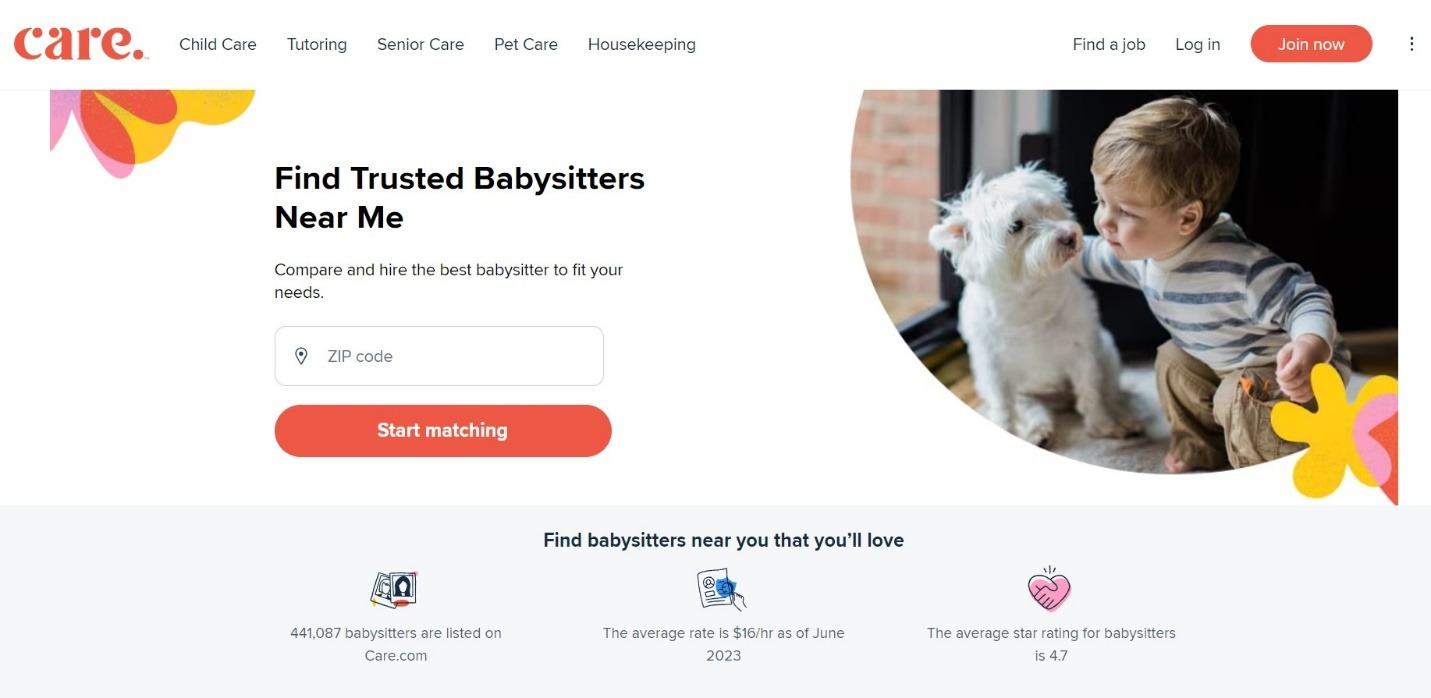 Care.com has the following features geared toward parents and babysitters:
Online scheduling– allows parents to book registered and available babysitters online
register as a babysitter, Care.com conducts background checks on you.
Messaging– The platform allows parents and babysitters to communicate with each other through a secure private messaging system.
Payment processing– Care.com processes payments for bookings and ensures babysitters are compensated based on their hourly rates.
Reviews- Like OneStop, parents can leave babysitter reviews on Care.com to help other parents looking for babysitters.
Like OneStop, Care.com is cloud-based and free to use for parents looking to browse the database before they start using its advanced babysitter booking and scheduling features. It has three premium pricing plans: Basic, Plus, and Premium. The Basic plan is $9.95 per month, the Plus plan is $19.95 per month, and the Premium plan is $29.95 per month.
We can say that Care.com is a relatively inexpensive dedicated babysitting booking and scheduling platform for parents and caregivers. It has an extensive database of babysitters, does background checks, offers secure payment processing, and has a trusted review system. However, the platform is geo-restricted to specific regions and has a relatively old-fashioned user interface compared to OneStop.
Urban Sitter- Babysitting Booking and Scheduling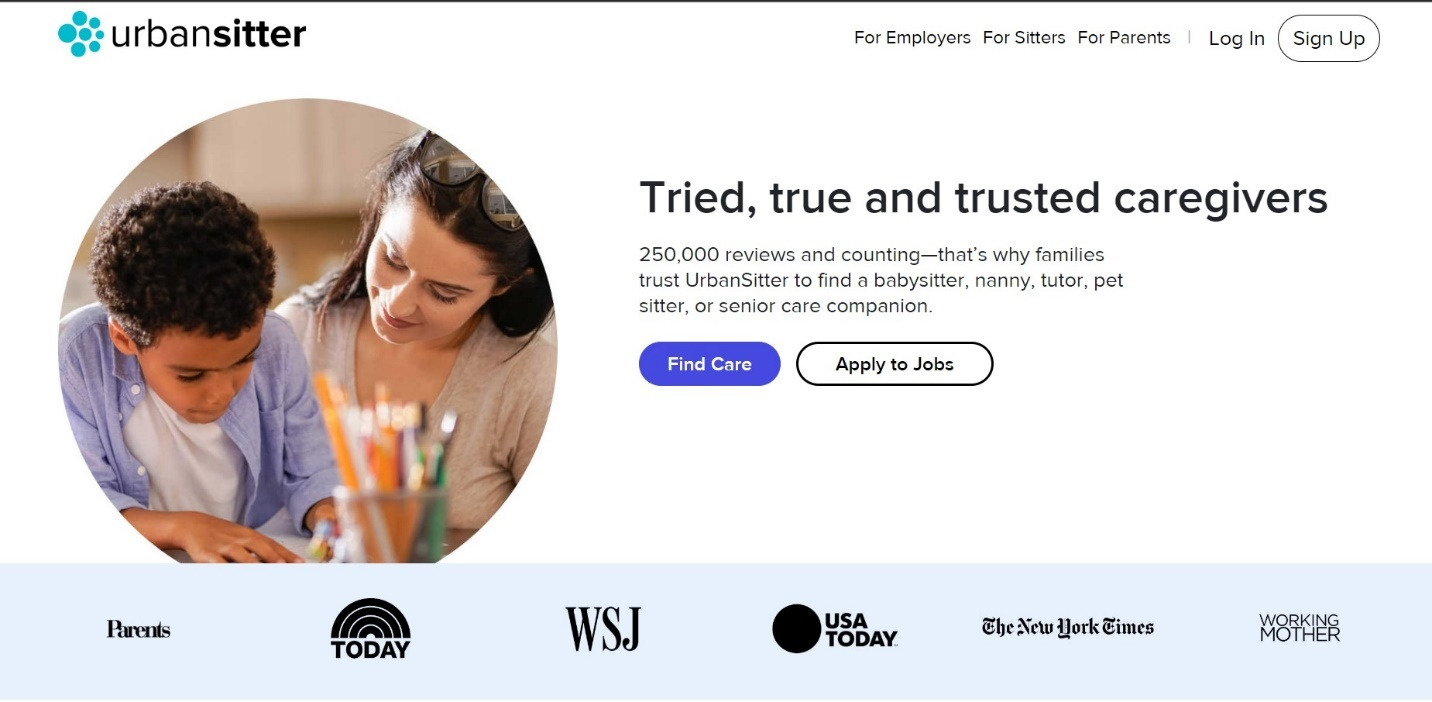 Urban Sitter is the closest to our top choice regarding features, user interface design, and experience. Urban sitter comes with the following features and capabilities as standard for babysitter and parents:
Online scheduling– Parents can book babysitters on the client-facing parent portal anytime.
Background checks- Urban Sitter conducts background checks on all babysitters in its database, like the others on this list.
Messaging-Parents and babysitters can communicate through Urban Sitter's messaging system.
Payment processing- Urban Sitter can process payments for bookings and send the funds to the sitter's wallets.
Reviews– Parents can leave reviews for babysitters
On-demand booking: Parents can book babysitters on-demand, even if unavailable in the app's database.
Location-based search– Parents can search for babysitters in their area
We can say that Urban Sitter is UrbanSitter is an excellent option for parents looking for a reliable and convenient way to find babysitters and babysitters looking for work. It offers a variety of pricing plans, starting at $9.99 per month.
SitterCity Pro- Dedicated Babysitting and Scheduling Platform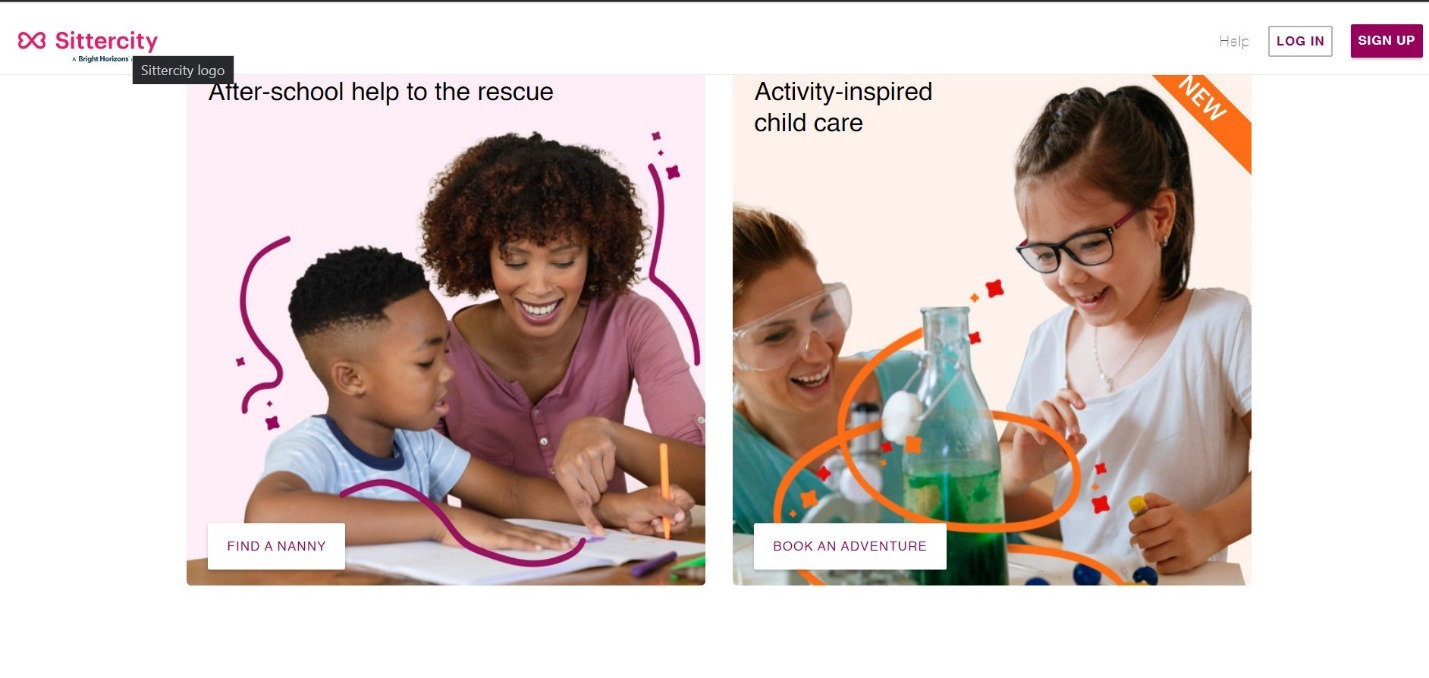 SitterCity Pro is yet another web-based booking and scheduling software dedicated to babysitting and caregiving. SitterCity Pro connects parents with babysitters, nannies, and tutors. It offers a variety of features, including online scheduling, background checks, and messaging.
Some of SitterCity Standout features include the following:
Online scheduling– SitterCity has a great online babysitter booking and scheduling system accessible with a regular web browser and available 24/7.
Background checks– Like the other platforms we have discussed,  SitterCity conducts background checks on all babysitters, nannies, and tutors in its database.
Private messaging-SitterCity has a secure in-app messaging service that parents and babysitters, nannies, and tutors can use to communicate.
Payment processing- SitterCity can process payments for bookings made through the platform
Reviews:Parents can leave reviews for babysitters, nannies, and tutors.
SitterCity, like the other babysitter booking and scheduling platforms in this guide, is a reliable option for individual parents and sitters/nannies who want a simple, straightforward way to connect. However, it does not have any agency management features like OneStop. SitterCity offers a variety of pricing plans, starting at $19.95 per month.
OctopusPro- Babysitting Services Software (for agencies)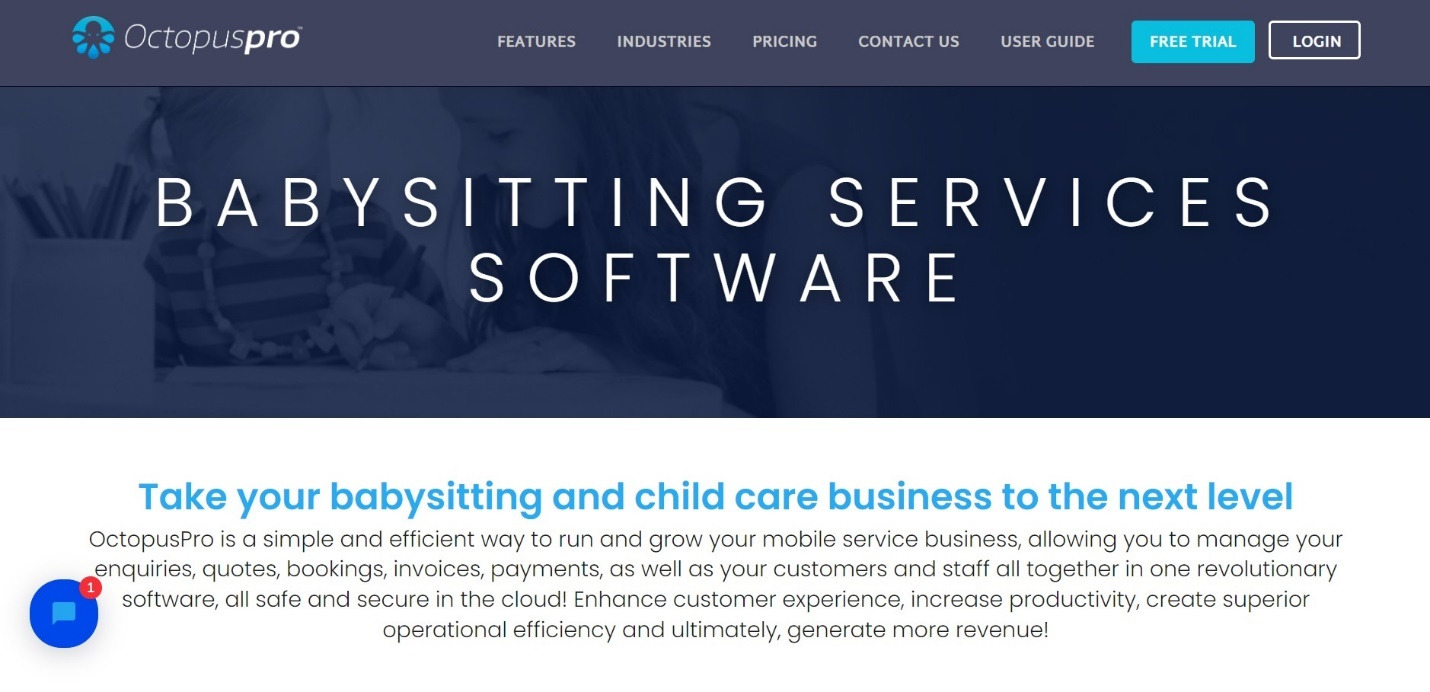 OctopusPro is one of the popular booking and scheduling software dedicated to the babysitting business. It is mainly targeted toward babysitting agencies and related childcare businesses that manage large groups of babysitters.
OctopusPro provides features to manage babysitter bookings, generate quotes and invoices, and provide customer service. It is cloud-based like the others on this list, meaning you can use it on your browser without a download.
OctopusPro has the following features and capabilities tailored toward babysitting agencies:
Staff Scheduling-Agencies can use it to manage multiple babysitters and admin staff members with a robust calendar feature for visual scheduling
Auto reminders– The platform has a powerful automated reminder feature to send emails and SMS reminders for all booked babysitting jobs.
Activity logging– the agency managers can use the platform to log the activities of their on-field babysitters and admin staff
Payment processing– OctopusPro includes a secure payment processing system for bookings made through the platform that can generate invoices, reminders, and automated transfers.
Client management-OctopusPro has a robust client management feature allowing the agency to control all bookings and client relations from one interface.
We can recommend Octopus Pro as a close alternative to OneStop Booking for agencies. It has all the features you need to manage a busy babysitting agency. It has various pricing plans, starting at $29 per month. We recommend the "Established "plan that charges $5 per deployed babysitter and $50 per admin per month.
Tips for Choosing the Right Scheduling Software
Purchasing a software platform to run your babysitting business is essential as it can affect your success as a business or individual. The following are the general considerations you should take to inform your decision:
Ease of Use– The software should be simple enough for anyone to use, including minimal instructions or training.
Affordability– We advise against breaking the bank to buy babysitting scheduling software, especially if you are starting. The quality of your services will determine your success, not necessarily the scheduling software you use, even though it can help in that mission.
Scalability – Choose scheduling software that can be scaled up or down as your babysitting business grows or shrinks due to market forces. For instance, check if the scheduling software has a limit on the number of users or bookings it can take per month or if the servers can handle traffic spikes.
Customer support – We recommend choosing a software provider with readily available and responsive customer support. You can find this information from their social media pages and company review portals like Google My Business.
Mobile accessibility- You or your customers and babysitters will likely want to access the scheduling platform from mobile devices. Check if the software is accessible on mobile devices and is mobile-optimized.
Tips for Implementing and Maximizing the Use of Scheduling Software
You have settled on a scheduling platform to use in your babysitting business. Here are some expert tips to help you integrate it and to take advantage of its features
Set up a shared calendar with parents or caregivers– The software has a powerful calendaring feature. Utilize it to make it easier for parents and babysitters to plan their day around the children and to stay on track.
Establish clear communication protocols– These tools have powerful messaging and collaboration features that you should set up to streamline communication between you, the parents, and the babysitters.
Customize notifications and reminders to suit your preferences– Ensure you set up the real-time notification and reminder features so everyone can be updated at all times.
Regularly update and synchronize the schedule-The scheduling feature is the most important in any babysitting platform, so use it well. Ensure you have configured the scheduler for automatic and real-time updates visible to the babysitter and parents.
Conclusion
If properly utilized, babysitting scheduling software can support providing quality childcare services. The most significant task is choosing a platform with the necessary features and capabilities, such as calendars, real-time booking, messaging, and payment processing.
With the right platform, you are almost guaranteed to see the results as soon as you integrate it into your babysitting business. All the best!