Whether you need a live-in or part-time nanny, you can use a nanny agency to find your preferred candidate. The ideal nanny agency cuts down the recruitment process saving the time you would have to spend looking for a carer for your child. Many nanny agencies in the United Kingdom have a database of qualified nannies. Employers looking for nannies and candidates looking for nanny jobs can leverage a placement agency to do so conveniently.
What are the Benefits of Hiring a Nanny Agency Near Me?
Hiring the perfect nanny for your little ones can be time-consuming and exhausting. However, you can ease it by using a nanny agency near your local area. Nanny agencies in Berkshire help vet potential candidates, conduct DBS checks, and compare candidates against your childcare requirements to ensure you find the right nanny. Other benefits of using a nanny agency include:
· Smooth Nanny Recruitment
Many nanny agencies offer a smooth recruitment process. For example, the Surrey nanny agency with branches in Buckinghamshire and Hertfordshire can supply full-time or temporary nannies to clients in different counties in London. This placement agency provides an online recruitment registration system, allowing unlimited access to a wide range of registered child professionals. You can post your nanny vacancy on the agency's website, after which you will receive CVS of suitable candidates.
· Professional Services
Nanny agencies offer professional babysitting services guaranteeing you part-time or live-in nannies when you need them. Usually, these babysitters are qualified and skilled nursery nurses with many years experience in childcare.
· Emergency Childcare Services
Whether you need a last-minute live-out nanny or experience an unexpected gap, nanny agencies can easily step in. You can choose between an annual or one-off registration service that many nanny agencies in Hampshire offer. If you have young children, nanny agency registration services give you peace of mind that you will get help during emergencies.
· Access to Night Nannies
A night nanny usually arrives at 9 pm and signs off at 7 am. You can pre-arrange the time based on your schedule. Night nannies work based on individual requirements and are tasked with various issues. For example, they can help you establish sleeping routines for your newborn or support older children and settle down in the evening.
· Mobile Crèche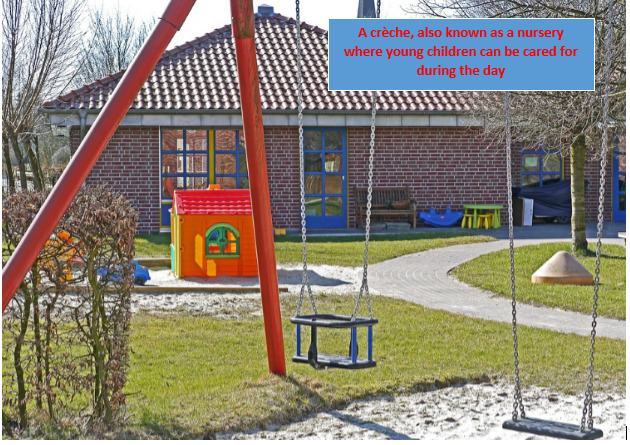 Nanny agencies offer flexible crèche services that can be customized based on your needs, allowing you to focus on other matters.
What are the Different Types of Nanny Agencies?
Running a nanny agency can be a daunting yet fulfilling process. Are you considering starting a nanny agency? You need to know the different types available to ensure you choose the best one that fits your goals and vision. These include:
· Referral Basis Agencies
Referral-based agencies act as a middleman between nannies and employers. Clients can use a referral service to find the perfect maternity nurses. Referral basis agencies vet each candidate by contacting references, doing background checks, determining their education and experience, and confirming their postcode.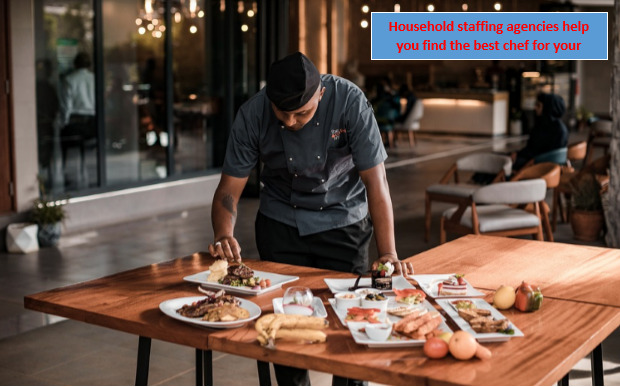 A household staffing agency provides a wide range of placement services which include:
Housekeepers
Household managers
Adult caregivers
Personal assistants
Mother's helpers
Personal chefs
Household staffing agencies also provide bespoke childcare professional placement services such as sleep specialists, doulas, newborn care experts, and babysitters.
· Interviews Only
Interview-only nanny agencies are similar to referral-based agencies. Both conduct a thorough screening and run background checks on potential candidates. However, interview only nanny agencies interview candidates on the client's behalf. Doing so allows the agency to choose the right candidate based on the client's requirements. Many families looking for nannies are busy and often lack time to conduct nanny interviews. As a result, they prefer leaving the process to professionals in the nanny industry. Once the agency finds a suitable candidate, the families employ them.
Other types of nanny agencies are staffed and as-needed or temporary agencies.
Who is Typically the Client of a Nanny Agency?
The target market for nanny agencies includes:
Diplomats and Embassies
Families
Hotel guests and corporate workers
Nursery schools and daycare centers
Institutions and offices
Hotels
How to Find Nanny Agency Near Me
To get quality childcare through a nanny agency, you should ensure it's reputable. One of the best ways to get a nanny agency within your region is by getting a referral from friends or family members who have used it before. Reading testimonials online and establishing their professional affiliations is crucial. A reputable nanny agency should be insured, bonded, and licensed. You can also find a nanny agency near your local area by:
· Search Networking Websites
Besides running a general online search, you can find the ideal nanny agency on different networking websites by conducting a keyword search. You can also ask fellow members from these websites to refer you to a reputable nanny agency.
· Focus on Agencies that Fit Your Criteria
Determine the type of nanny agency you need. For example, a staffing or temporary agency would be ideal if you are looking for a temporary nanny. Consider working with a conventional nanny agency if you need a full-time nanny. Traditional agencies can easily find highly qualified and skilled candidates. They are conversant with talent gas in the industry and strive to fill positions by providing the most suitable candidates for specific roles.
· Define Your Hiring Requirements
Be as clear about your requirements and expectations as possible to ensure potential nanny agencies understand the type of early years nanny you're looking for. Be prepared with a list of your needs before contacting potential agencies. Ask yourself the following questions:
How many nannies do I want?
What roles will the nanny play?
Do I need a temporary, live-out, or full-time nanny?
What qualifications and experience should potential nannies have?
These are basic questions that nanny agencies can use to help you find the ideal candidate. Highlighting what the successful candidate can expect from you helps them determine whether or not to take up the job.
· Interview the Nanny Agency
Interview potential nanny agencies as you would a new nanny. Common questions you can ask them include:
How long has your agency been operating?
Do you have any references?
What is your hiring process?
Do you have a replacement process?
You will gauge the agency's capability to meet your needs from their feedback. Do your background check to determine their professionalism, preparedness and personal service level.
Questions to Ask During the Consultation
Here are some questions to consider asking:
Nanny Screening and Selection:
What is your process for recruiting and screening potential nannies?
Do you conduct background checks, reference checks, and verify work experience?
How do you assess a nanny's skills and qualifications?
Matching Process:
How do you match nannies with families? Is it based on skills, preferences, or other factors?
Can you provide examples of successful nanny-family matches you've facilitated in the past?
Nanny Qualifications:
What qualifications and experience do your nannies typically have?
Are your nannies trained in CPR, first aid, or other relevant certifications?
Can you provide details about their previous work experience and childcare philosophies?
Support and Communication:
What kind of ongoing support do you offer to families once a nanny has been placed?
How do you handle conflicts or concerns that may arise between the family and the nanny?
Is there a point of contact or helpline available for urgent matters?
Backup and Replacement:
What is your policy regarding temporary or emergency backup nannies if the assigned nanny is unavailable?
How quickly can you arrange a replacement nanny if needed?
Are there any additional costs associated with arranging backup care?
Contract and Terms:
What are the terms and conditions of your service agreement or contract?
Are there any fees associated with your services, and if so, what do they cover?
How does the payment structure work, and are there any refund policies?
Client References:
Can you provide references from other families who have used your agency's services?
Are there any testimonials or success stories you can share?
Agency Reputation and Credentials:
What sets your agency apart from other nanny agencies in the area?
Are you affiliated with any professional organizations or accredited by any industry associations?
Can you provide information about your agency's reputation and track record?
Nanny-Family Compatibility:
How do you ensure that the nanny's personality and childcare style align with the family's preferences and values?
Do you facilitate an introductory meeting between the nanny and the family before finalizing the placement?
Process Timelines:
How long does the entire process, from initial consultation to nanny placement, typically take
What is the average wait time for finding a suitable nanny?
Remember, these questions are meant to help you gain a comprehensive understanding of the nanny agency's services and processes. Feel free to customize and add more questions based on your specific needs and concerns.
Conclusion
Finding the best nanny for your needs can be daunting. A nanny agency makes the process smooth by searching for suitable candidates, conducting background checks, establishing their qualifications and skills, and interviewing them on your behalf. If you are considering hiring a nanny, collaborate with a nanny agency near you to ease and shorten the hiring process.