High-profile nanny jobs are often marred by highly secretive schedules, NDAs (non-disclosure agreements), and privacy requirements. However, successful candidates enjoy unmatched experiences and perks while on the job. Are you considering working as a full-time nanny for the rich and famous in Fulham, London? Here are things you should know about high-profile nanny jobs.
What does High Profile Nanny Jobs Mean?
Working in a high-profile job means you will be tasked with executing full-time or part-time childcare tasks for VIPs. Often, these individuals' needs surpass ordinary babysitting nanny duties. As a professional and experienced nanny, you get assignments from a specialized agency.
The agency trains nannies to offer superior support and services to meet the needs of different high-profile clients. Often, high-profile nannies travel everywhere their clients go. These nannies differ from an au pair or live-in nannies, even though their responsibilities and job locations may be similar.
What are 5 Qualities that Most High Profile Parents Look for in a Nanny?
Different employers look out for different characteristics and qualifications in potential candidates. For instance, some high-profile clients in New York may require Montessori or Norland-trained nannies with self-defense or advanced driver training. Other families may expect candidates to be multilingual and have maternity nurse training. Apart from the necessary training, here are some common qualities of a high-profile nanny.
1. Flexibility
Your schedule as a VIP nanny is susceptible to change depending on your employer's needs. In this case, the ideal nanny should be flexible enough to travel ASAP or whenever the need arises. You should also be prepared to spend long periods away from home.
2. Teamwork-oriented
High-profile nannies work alongside other household staff like chefs, personal assistants, gardeners, and cleaners. The nanny should be able to work together with other service providers in harmony.
3. Confidential
Privacy is critical to many high-profile families. As a result, the ideal sole charge nanny should be able to respect their privacy. Some employers in Los Angeles usually ask nannies to sign non-disclosure agreements, compelling them to keep the employer's life and identity a secret from their families or friends.
4. Willingness to Work Round the Clock
Usually, high-profile Rota nannies are required to work round the clock. Are you considering working for the rich and famous? You must be ready to forfeit your freedom and personal time to fulfill your employer's needs. VIPs employ multiple nannies who work under the Rota system.
5. Ability to Manage Unforeseen Circumstances
A high-profile nanny should be proactive enough to manage any situation. Whether or not you are a travel nanny, you must have a valid passport and a ready suitcase in case your lovely family asks you to accompany them on their travels. You should also prepare a suitcase for the children and ensure the necessary travel and medical release forms are up to date.
How much do the Highest Paid Nannies Make?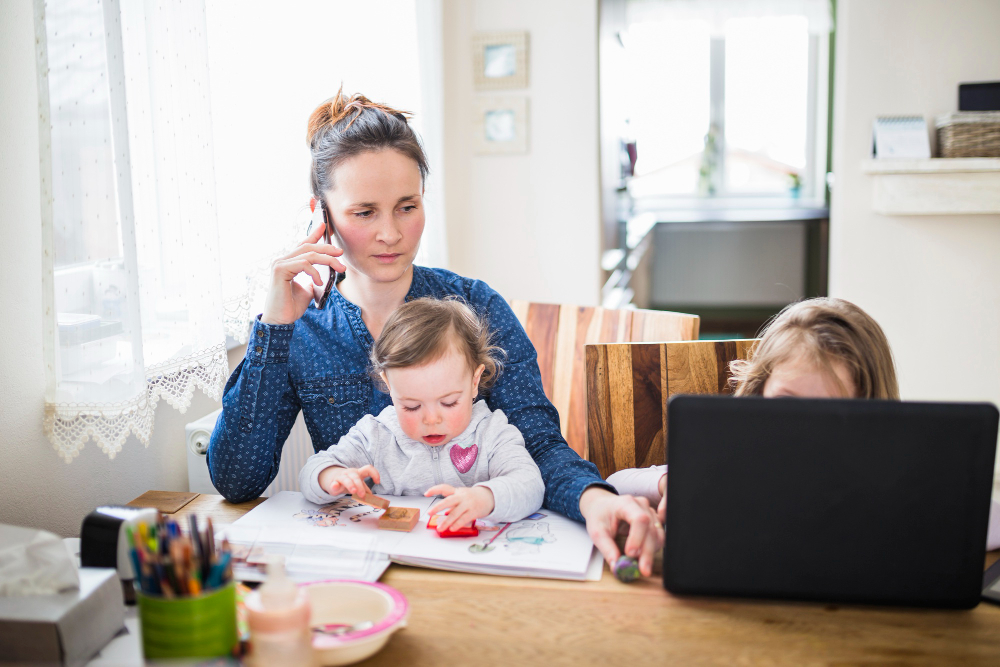 According to ZipRecruiter, some nannies earn up to $129,000, while others earn as low as $19,000 annually.
How To Land Your Dream high profile nanny jobs With Amazing References
Your previous experience plays a critical role when looking for a new job. Here are tips to help you provide solid references to increase your chances of landing a high-profile nanny job.
· Perform Optimally in Your Current Job
Execute your job well and always respond positively to every feedback you receive in your roles. Previous employers are willing to recommend employees who have executed their roles enthusiastically and adhered to their set working hours, meeting or exceeding their expectations. Offering a professional notice before you resign from your role can also help you get excellent recommendations from your previous employer.
· Seek Permission from Your Previous Employer to include them in Your List of References
Contact your previous employers and ask them to be your reference for a nanny job interview you are preparing for. Ensure they are willing to provide your potential employer with the necessary information. Alerting your previous employer is an effective way of gauging their preparedness and willingness to support you.
· Compile Your References Chronologically
Compile your references chronologically to coincide with the job alert and your previous experience. Include relevant references from roles that were long-term and consistent. Avoid using references for any childcare or babysitting jobs when applying for a high-profile nanny task. Lying is unethical and can be illegal in Beverly Hills and other parts of Europe.
What are the Duties of a High Profile Nanny?
The responsibilities of a high-profile nanny job types include:
Attending to the welfare of their employer's children
Performing basic first aid when necessary
Feeding the children after school
Assisting children during their recreational activities, such as visiting parks and going shopping or to the movies
Accompanying children on their play dates
Changing diapers on younger children
Taking kids to and picking them up from school
Tutoring or playing the role of a governess
How to Select High Profile nanny
Choosing the right nanny can be long and challenging, especially because every family has different expectations. Here are tips to ease the process.
· Focus on Your Priorities
Placing a job advert can help you shorten your search. The advert should include everything potential nannies should know, such as your budget, expectations, and children with allergies or special needs.
· Background Check
Once you identify a potential nanny, run a DBS background check to verify information on their criminal record and check for red flags.
· Contact a Nanny Agency
A nanny agency can help you find your ideal candidate with ease. Working with an agency eliminates the need to conduct background checks which can be time-consuming and complex. While many agencies conduct nanny interviews, you may need to interview them again to ensure they meet your standards.
What are Red Flags for a High Profile Nanny
Before hiring a high-profile live-out nanny, ensure they will provide your children with safe and loving care. While interviewing potential candidates, you must watch out for the following red flags.
Lack of professionalism
Questionable honesty and integrity
Uncertain interest in children
Poor self-worth or emotional instability
How Often Should you give your High-Profile Nanny a Raise?
Many nanny employers give their nannies a raise annually. Often, this information is included in your nanny position contract.
Where do Celebrities get their Nannies?
Celebrities can find nannies from professional nanny companies, social media groups, co-workers, family, and friends.
Challenges and Rewards for High-Profile Nanny Jobs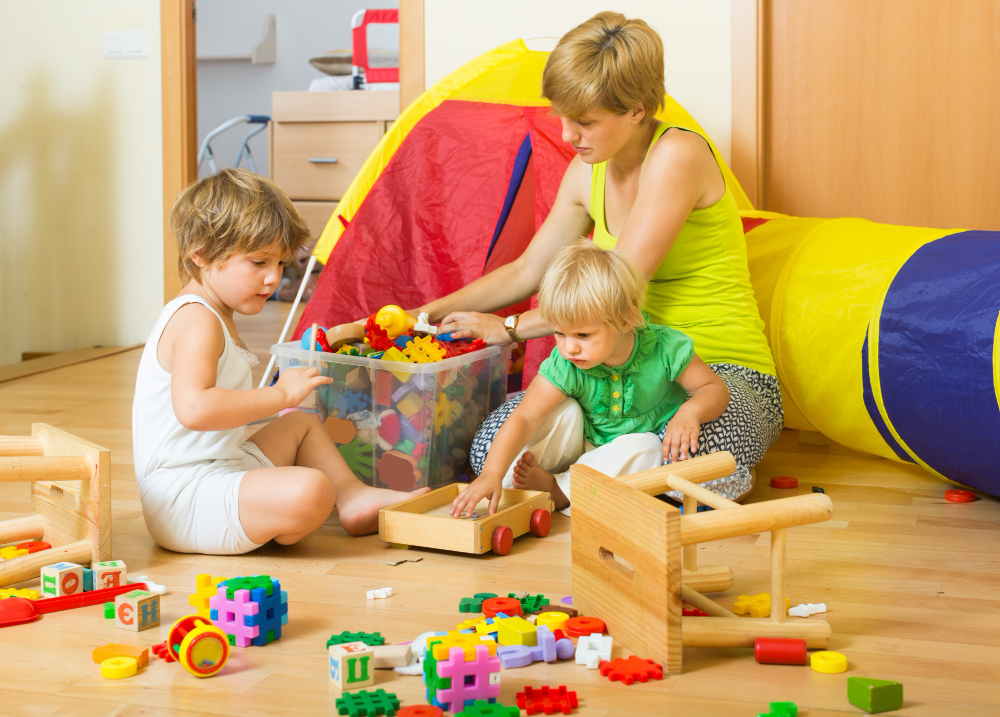 Exploring the challenges and rewards of high-profile nanny jobs is crucial for anyone considering a career in this field. Here's a breakdown of both aspects:
Challenges
High Expectations: High-profile families often have demanding schedules and specific expectations. Nannies must be prepared to adapt to these requirements, which can sometimes be rigid and demanding.
Privacy and Confidentiality: Maintaining strict confidentiality and discretion is paramount in these roles. Nannies may have access to sensitive information about the family, and breaches of trust can have severe consequences.
Intense Work Hours: Nannies in high-profile positions may be required to work long and irregular hours, including weekends and holidays. This can disrupt work-life balance and personal commitments.
Constant Scrutiny: Nannies might face continuous scrutiny and evaluation of their performance, as high-profile families often expect the best care for their children.
Travel: Many high-profile nanny jobs involve frequent travel, sometimes internationally. While this can be exciting, it can also be physically and emotionally taxing.
Cultural Sensitivity: Nannies may need to adapt to various cultural norms and practices within the family, which can require a high level of cultural sensitivity and adaptability.
Handling Emergencies: Nannies must be prepared to handle emergencies calmly and efficiently, whether it's a medical issue, security concern, or unexpected event.
Rewards
Competitive Compensation: High-profile nanny positions often come with generous salaries, which can be significantly higher than average childcare wages.
Professional Development: Working for high-profile families can provide nannies with opportunities for professional development, including access to educational resources and training.
Travel Opportunities: Nannies may have the chance to travel to exciting destinations, gaining valuable experiences and cultural insights.
Building Strong Relationships: Many nannies form deep bonds with the children they care for and become an integral part of their lives, which can be immensely rewarding.
Exposure to Different Cultures: Nannies may learn about and immerse themselves in various cultures, languages, and traditions, enhancing their global perspective.
Job Satisfaction: Providing excellent care and support to children can be emotionally fulfilling, and seeing the positive impact on their lives can be highly rewarding.
Personal Growth: Nannies in high-profile roles often develop skills such as adaptability, problem-solving, and organization, which can benefit them in various aspects of life.
How to Work as a High-Profile Nanny in Europe
While high-profile individuals require nannies for their children, they can be highly selective. To be hired, you will be tested and scrutinized thoroughly. To increase your chances of getting hired:
Start by setting up a nanny or au pair profile on some of the most popular websites in Europe.
Upload your pictures on your profile. You can also enroll through an au pair agency, but you must first meet their qualifications.
Include your childcare experience and why you want to work as a nanny in Europe. If you've not cared for young children before, consider obtaining preschool, daycare, or nanny experience in your country.
Remember, potential employers, prefer interviewing candidates in person. You will have a better chance of finding work if you live in Europe.
Ask locals to refer you to people requiring childcare help.
Conclusion
Finding a high-profile nanny job can be as daunting as choosing a potential nanny with the relevant qualities. If you are considering a high-profile nanny job, this article will give you an insight into potential employers' expectations. Are you a VIP employer looking for the ideal high-profile nanny? Use the tips in this article to ease your search.
Image Credit: