Starting a nanny business from home is one of the cost-effective ways aspiring entrepreneurs can earn extra money. You don't need a huge capital or a large office to start. Regardless of the type of business you want, conducting market research, cost, and economic evaluation is crucial. Implementing the right strategies before starting your small business helps you attract enough well-paying clients and increase your revenue. If you're considering starting a nanny services agency, this article will help you understand how to go about it.
Is a Nanny Agency Profitable?
Many staffing agencies are less profitable because the industry is overly competitive. As an agency owner, you can implement the following strategies to increase revenue and profit.
Offer training courses for full-time and part-time nannies
Offer training classes for newborn care
Include daycare and babysitting services in your nanny referral agency
Babysitting and nanny services account for approximately 30% of the industry. The demand for nannies and domestic workers as an alternative to childcare centers has risen. While there are numerous nanny service providers today, it's a lucrative industry where entrepreneurs can build profitable businesses.
How to Start a Nanny Business from Home – 15 steps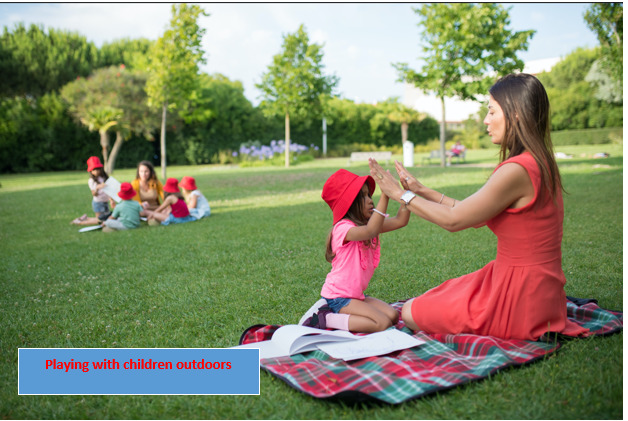 These steps will ease the process if you want to start your babysitting business.
1. Conduct a Market Survey
While conducting a market survey can be hardwork, it is one of the most critical steps in starting a childcare services facility. Carry out market research within your target region. Establishing your target market and a niche for your referral services is important. This step should be easy for you, especially because you already know your clients will be parents or caregivers with children. You can also broaden your business to provide doulas, housekeepers, babysitters, and Au pairs.
2. Develop a Business Plan
After choosing your target market and niche, you need to develop your business plan. A business plan allows you to organize your finances and start the business with minimal mistakes. The ideal business plan should incorporate a comprehensive marketing plan and startup cost breakdown. Further, you should include your mission statement, vision, and objective. Determine the startup investment and pricing plans for your services. A business plan is your blueprint for starting a nanny agency business.
3. Registration and Nanny Business License Acquisition
Proper business registration is a legal requirement before starting your operations. The registration will vary based on where you plan to start the business. After registering your business, you should acquire the relevant licenses and determine a suitable insurance plan. For instance, many startup companies in the US prefer starting limited liability companies to protect their assets and facilitate a smooth and easy annual tax filing process.
4. Choose a Business Name
Ensure your business name is catchy and memorable. Checking the domain availability is crucial. Remember, you need an active web presence to run a successful business. Do proper research before selecting your business name. Ensure your name defines your business well, and steer clear of general or local names because they can limit your efforts to expand your business to other parts of your country.
5. Cost Calculation and Finance Organization
You may not need huge capital when starting a nanny business from home, but you will still need a certain percentage of investment. If you don't have enough savings, you may want to start sourcing funds from other sources. For example, consider borrowing from financial institutions such as banks.
6. Setup the Your Home Office
You don't need a big office when running your business from home. Here are tips to help you establish the ideal home office, especially if you have a family.
Select a separate room as your dedicated workspace. Keep your office door closed to separate your business from friends, family, and pets.
Ensure your workspace is big enough to accommodate your business needs. Where possible, work from a centralized place to boost productivity.
Choose a space or room with the least distractions. The ideal location would be far from the laundry room, kitchen, or entertainment area.
If your clients will be visiting your local home office, ensure the workspace is near an outside door or has a separate exterior door.
7. Hire Staff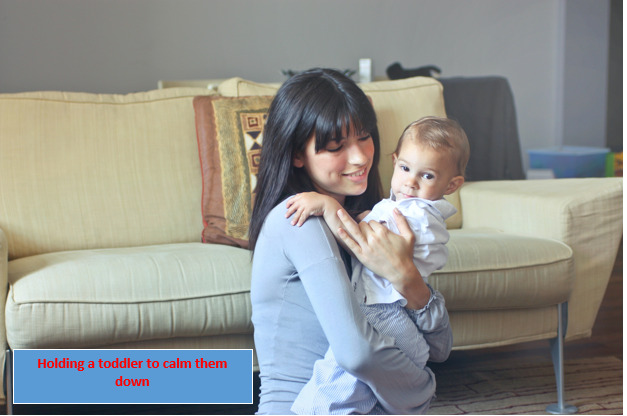 You need qualified employees to succeed in your home-based nanny agency. However, finding the right employees can take a lot of work that involves comprehensive expertise, skill, experience, and background checks. Before hiring staff for your home-based nanny business, determine why you need them, the costs involved, and where the team will work from.
One of the easiest ways of finding and knowing potential employees is through social media. Here, you can get basic details about their previous employment and determine whether they suit your business. Choose candidates with initial training in CPR, first aid, and early childhood education and development. These will come in handy to help you train the perfect nannies before placing them.
8. Offer Training
The quality of your employees will determine the success of your nanny business. Remember, nannies from your agency require a proper orientation program before placing them with their employers. Offer appropriate training and ensure your employees understand your expectations. You can trust your trained employees to transfer valuable knowledge to newbies and help them become professional employees.
9. Purchase the Necessary Business Tools
Some business tools you will need for your home-based full-time nanny business include a contract with all terms and conditions. You may also need to purchase accounting software to help you with daily tax calculations and basic operations. Develop a free structure for your different services and a system to help you match clients with the best nanny based on their needs. Create a proper approach to help you track and facilitate the process from when clients place an inquiry to when they receive their bills and make payments.
10. Promote Your Nanny Business
Marketing your nanny-based business will help you reach a bigger audience and increase your clients. Include your contact details on your website to help your clients easily reach you. You may also include a physical address for people who want to visit your offices in person. Word of mouth is one of the most powerful business promotion strategies.
Print business cards and distribute them among your friends and family. Tell them what your business entails and request them to spread the word. Create profiles for your nanny placement agency on social media platforms and talk about your business. Include images and videos to attract more clients, and consider organizing events in your local area to showcase your services.
11. Understand the potential Challenges and Threats Your Business Will Encounter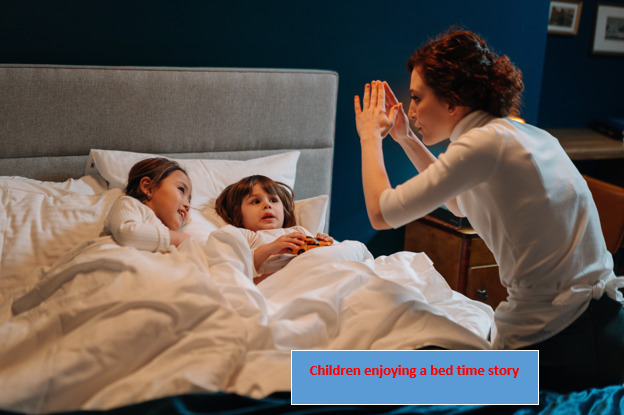 One of the core challenges you will encounter when starting a home-based nanny agency is competition. With numerous nanny businesses available, you must devise robust strategies to remain ahead of your competitors. You must create a unique niche for your target market to overcome this challenge. Economic decline is another challenge you're likely to phase in the nanny agency industry. Adverse government policies may also hinder the growth of your nanny business. To counter these challenges, you must remain optimistic, offer the best nanny services, and work hard towards accomplishing your goals.
12. Choose a Suitable Legal Entity
Entrepreneurs can either select a sole proprietorship, limited liability company (LLC), or a general partnership for their nanny agency. A sole proprietorship would be ideal for a small home-based nanny business. However, as we've mentioned above, many entrepreneurs prefer LLCs for different reasons. A general partnership or LLC will be ideal if you expand your offices and attract corporate clients in other regions.
13. Establish Suitable Insurance Policies for Your Business
Operating a business in many parts of the world without insurance policy coverage based on your business industry is impossible. Set aside an insurance budget and consult your provider to determine the best policy for your agency. Some basic covers you may consider include:
Medical or health insurance
General insurance
Liability insurance
Business owner's group policy insurance
Worker's compensation
Payment protection insurance
14. File for Patents, Copyrights, and Trademark
You can run your home-based nanny business without challenging anyone in court for using your organization's intellectual property. However, you may need to protect your company's software, documents, logo, and other unique concepts. In this case, you can file for intellectual property protection. To register your trademark in the US, you should first apply with the United States Patent and Trademark (USPTO) Offices.
15. Acquire the Necessary Professional Certification
Besides recruiting and supplying the right nanny and offering unique services, proper professional certification is critical. To create an impact in the professional nanny and domestic worker industry, you must strive to acquire the necessary certifications for your business. Apart from validating your competency, certifications demonstrate your skill level and commitment to your work. It also gives your business an edge over its competitors. There are numerous certifications you may consider achieving when running a nanny agency. These include:
Childcare and infant specialist certification
Childcare Certifications
International Nanny Association credential exam
Connection-Centered Discipline Nanny Certification
Certified Professional Nanny or Certified Professional Governess
You can successfully operate a nanny agency in most countries without acquiring a business license or professional certifications. However, you must have sufficient experience and an extensive background in the maid and nanny service industries to thrive.
How do Nanny Agencies Make Money?
Nanny placement agencies make money from charging their clients fees for services. The amount of fees charged depends on the services offered. For example, the fees for placing a live-in nanny may be more than that of a part-time nanny.
Conclusion
Are you passionate about the nanny industry? Starting a home-based nanny business is one of the methods you can use to adapt to the industry and lay your expansion strategies. While you may not require a considerable capital investment budget, having the necessary business tools is critical. Read the crucial steps in this article and apply the strategies to get your nanny service provision business started.