A nanny recruitment agency is one of the safest and most effective ways of finding a nanny housekeeper. These agencies can help you find the right nanny for your lovely family. Here is what you should know before using a nanny agency.
What is Nanny Recruitment Agency?
A nanny recruitment agency is an organization that helps families find the right nanny for their needs. The agency is responsible for interviewing potential candidates and conducting character reference, police, employment history, and character qualification checks. Nanny recruitment agencies also help their clients register on their websites, allowing them to apply for available vacancies or find a nanny.
Is a Nanny Agency an Employment Agency?
A nanny agency is responsible for finding reliable, focused, and honest nannies. It conducts the recruitment process on behalf of its clients to ensure they find the perfect nanny. Potential clients can find both full-time and part-time nannies through a nanny agency. A nanny service provider can also be referred to as an employment agency because it helps employers find the right candidates.
The Challenges of Nanny Recruitment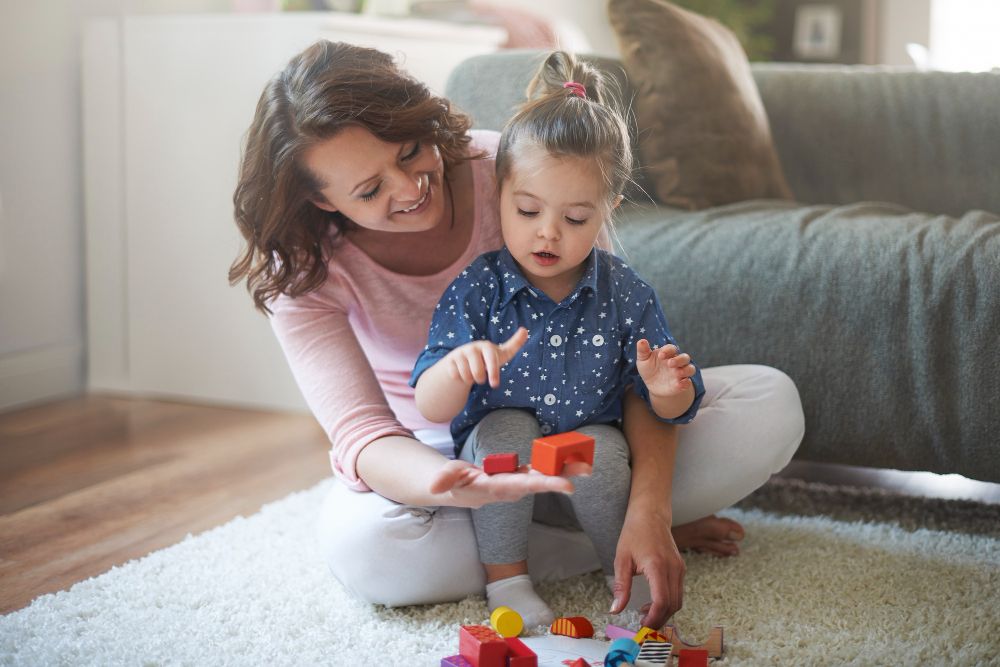 Finding the right nanny for your family can be a daunting task, fraught with challenges that many parents may not anticipate. Here are some of the common difficulties you might face during the nanny recruitment process:
· Time-Consuming Search
Conducting a thorough search for a nanny can be incredibly time-consuming. Reviewing resumes, conducting interviews, and checking references all demand a significant investment of your time.
· Vast Applicant Pool
The pool of potential nanny candidates can be overwhelming. Sorting through countless applications to identify qualified candidates can be a challenge in itself.
· Screening and Background Checks
Ensuring your child's safety is paramount, but conducting background checks and verifying references can be complicated and stressful.
· Nanny-Parent Compatibility
Finding a nanny who aligns with your parenting philosophies, values, and child-rearing preferences can be challenging.
· Limited Networks
Many parents have limited access to trustworthy referrals and recommendations, making it difficult to find suitable candidates through their personal networks.
· Negotiating Contracts
Arriving at mutually agreeable terms regarding salary, benefits, and responsibilities can be a sensitive negotiation, adding another layer of complexity.
· Legal Obligations
Understanding and complying with labor laws and tax regulations related to hiring a nanny can be overwhelming without expert guidance.
· Last-Minute Replacements
Unexpected changes in your nanny's availability can leave you scrambling to find a replacement quickly, which can be extremely stressful.
Given these challenges, many parents turn to nanny recruitment agencies to streamline the process and ensure a successful match. These agencies can alleviate the stress of recruitment, providing expertise, vetting, and support throughout the hiring process.
Benefits of Nanny Recruitment Agencies
Nanny recruitment agencies play a pivotal role in helping families find the perfect childcare solution while offering numerous advantages to both parents and nannies. Here are some key benefits:
· Streamlined Search
Nanny agencies simplify the daunting task of finding a nanny by presenting pre-screened, qualified candidates. This saves parents valuable time and effort.
· Expertise
These agencies have a deep understanding of the childcare industry and can match families with nannies who possess the necessary skills and experience, ensuring a suitable fit.
· Comprehensive Screening
Nanny agencies conduct thorough background checks and reference verifications, providing peace of mind to parents about the safety of their children.
· Legal Guidance
Agencies can navigate the complex legal aspects of nanny employment, such as contracts, taxes, and compliance with labor laws, helping families avoid legal pitfalls.
· Support for Nannies
Nannies benefit from agency support too, receiving guidance on contracts, fair wages, and access to training and resources to enhance their skills and career prospects.
· Better Matches
Agencies focus on matching families and nannies based on not just qualifications but also personality and values, resulting in more harmonious and lasting relationships.
· Backup Solutions
In case a nanny becomes unavailable due to illness or other reasons, agencies often have backup caregivers available, ensuring continuity of care for children.
· Ongoing Support
Many agencies offer ongoing support to families and nannies, helping to resolve issues, provide training, and ensure a successful, long-term arrangement.
Nanny recruitment agencies provide a valuable service that brings peace of mind and convenience to both families and nannies. They simplify the process of finding quality childcare while fostering positive, lasting relationships.
What is the Best Website to find a Nanny Job?
Finding the ideal nanny for your family can be daunting. However, you use various reputable websites to find qualified and trustworthy nannies. These include:
Why is it so Hard to Find a Nanny?
Have you been struggling to find a nanny? Nannies are currently in high demand. After lacking proper childcare services following the pandemic, parents are struggling to find the perfect nannies.
Many parents opt to hire a nanny as an alternative to unavailable or unreliable daycare services. The demand for childcare services is currently higher than the supply. The pandemic is still ongoing, so fewer early-year nannies are working with families. Nannies seeking part-time or occasional babysitting jobs prefer working full days, two to four days weekly, instead of half days. These nannies can no longer work after-school shifts because their workdays end at 5 p.m.
Is a Nanny Job Self-employed
Due to the nature of their job, nannies often:
Work for a stipulated number of hours a month
Can only work for one family at a time
Receive annual leave, sick pay, and other related employment benefits
Use their employer's equipment, such as vehicles, to transport children to school
Cannot delegate duties
In this case, nannies are classified as employees and are paid as such. Their national insurance and income tax contributions are deducted from their salaries automatically.
Is the Online Recruitment of Nannies Preferable?
Recruiting a nanny online can be easy, but you must understand where to find reliable candidates. Always conduct proper research and only use well-established websites. One of the advantages of online recruitment is that you can do comprehensive research before conducting a potential candidate. Many online recruitment agencies allow you to customize your search based on your needs free of charge.
Employers can screen potential candidates depending on their experience, availability, preferred salary, and qualifications. Online recruitment can be a smooth process. Often, reliable online agencies conduct all the necessary checks to ease your work and help you find the right candidate quickly.
What Commission Structure Does Your Recruitment Agency Use?
Commissions are wages that recruiters earn for reaching stipulated goals. They can be a flat amount or a percentage of the total fees a recruitment agency receives. Different recruitment agencies have different commission structures. Usually, commissions are done on top of regular wages. However, many agencies pay recruiters commissions only.
Recruiter commissions can either be uncapped or capped. A capped commission structure means a recruitment agency is not obligated to pay commissions after a specific amount. An uncapped commission structure means that the more placements a recruiter makes, the more commissions they earn.
How Nanny Recruitment Agencies Work
Here's a detailed look at how nanny recruitment agencies work:
. Initial Consultation and Assessment
The process typically begins with an initial consultation between the agency and the family. During this consultation, the agency's representative will seek to understand the family's unique requirements.
. Candidate Sourcing and Screening
Agencies use various channels to source candidates, including job postings, referrals, and their existing database of nannies.
The Screening agencies typically conduct rigorous background checks, interviews, and reference checks on potential candidates.
. Matchmaking and Introductions
After the identification of suitable candidates, the agency presents their profiles to the family. Families can review these profiles which include information about the nanny's experience, qualifications, references, etc., and do the interviews through the agency.
. Post-Placement Support
After a family decides to hire a nanny, the agency provides support with contract negotiation and employment arrangements. Throughout the employment relationship, the agency can offer guidance and support to both the family and the nanny.
. Ongoing Communication
Nanny recruitment agencies often maintain open lines of communication with both the family and the nanny.
Where do Nannies Get Paid the Most?
Nannies get paid the most in Washington. They earn an average salary of $54,374 annually and $26.14 per hour.
How do you find a Reputable Nanny Recruitment Agency?
Whether looking for your first nanny or a replacement, working with the best nanny agency can save you lots of time. Finding a good nanny can be daunting, but a nanny agency can help you source the right candidate for your family in record time. The ideal nanny agency is one that:
Interviews and conducts the necessary checks on potential candidates
Asks for an up-to-date DBS (Disclosure and Barring Service) certificate
Follows up with references
Ensures that potential nannies have a first-aid certificate
Provides continuous advice and support to both the nanny and family whenever necessary during the interview and placement process and after the job starts
Is responsive to phone calls and emails. They should be capable of answering questions satisfactorily.
It should be active on social media. Go through the agency's Twitter, Instagram, LinkedIn, and Facebook pages to check their posts and the available jobs.
It should display its reviews on different platforms, such as Facebook and Google, and its website. Check and scrutinize the reviews to ensure they are genuine.
Ensure you like an agency's ethos and that it aligns with your needs before working with them.
Examples of Nanny Recruitment Agency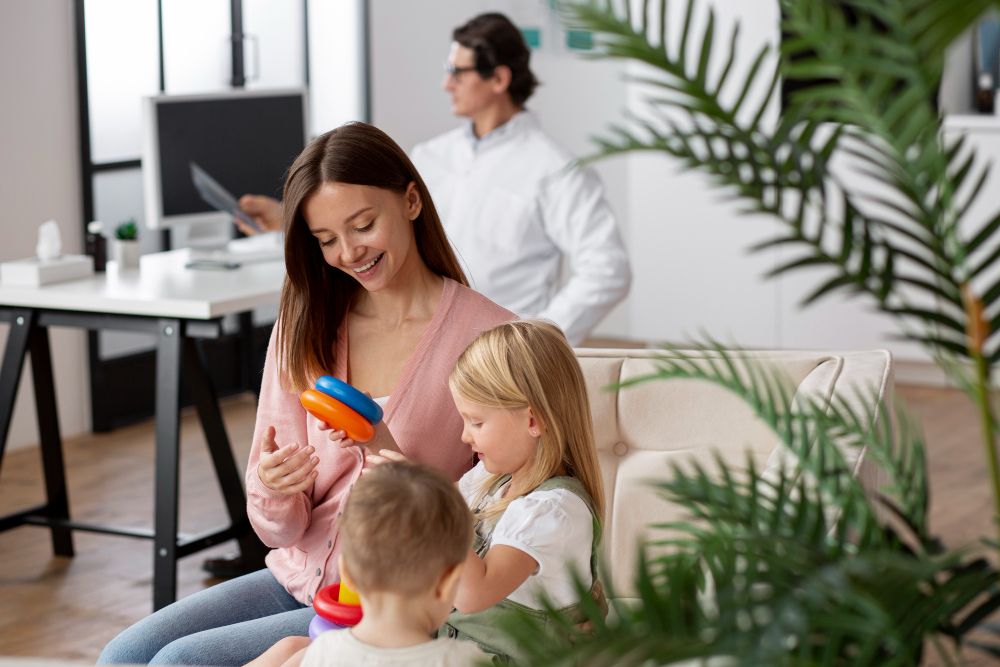 If you are still looking for the right nanny recruitment agency, here are some options in different parts of the world you may want to consider.
· Nanny & Butler
This nanny recruitment agency is one of the best in the United Kingdom. It helps you find nannies in different parts like Essex, Knightsbridge, Kensington, Chelsea, Sussex, Notting Hill, Belgravia, and Mayfair. Nanny & Butler also offers childcare services in other parts of the world, such as the USA, the Middle East, Hong Kong, Russia, and Canada.
This agency is a must-visit for parents looking for professional, highly trained, and classic Norland nannies. Nanny & Butler also places Rota Nannies for high-profile families, celebrities, and royal families. It's one of the leading high-calibre maternity nanny agencies you should work with.
· Mum's the World
Mum's the World is a popular family-operated domestic help and professional nanny agency that offers the best childcare solutions and nanny jobs in Buckinghamshire, Berkshire, Cambridgeshire, Warwickshire, Hertfordshire, Oxfordshire, and other parts of the United Kingdom. The agency also offers services in Northwest London and surrounding areas.
· Royal Nannies – London
Royal Nannies is a distinguished nanny and governess agency that provides experienced nannies in London and other parts of the world. It matches daily nannies, governesses, maternity nurses, and live-in nannies with celebrity families, royal families, and private households. Families looking for bilingual nannies can get the best candidates from Royal Nannies. The agency strives to choose potential candidates carefully. Nannies seeking to be associated with Royal Nannies must have five years of educational and childcare experience.
· The London Nanny Agency – London
The London Nanny Agency is one of the best-reviewed agencies. It offers live-out, bilingual, and full-time nannies. It also offers first aid courses for their placed nannies. Potential candidates must have at least two years of experience to get placement from this agency. Are you seeking practical guidance on employment, interviewing, salary negotiations, and nanny tax calculations? This is your go-to nanny recruitment agency.
· Mômji – Paris
Mômji is one of the leading childcare agencies in children's private and foreign language courses. What distinguished this nanny agency from other carer service providers? Mômji offers Montessori-based childcare, which allows children to learn autonomously and through experience. The agency also offers bilingual babysitting jobs, making it easier for foreign people living in France to find a job through them. Mômji organizes workshops and events for its community members to answer their work-based questions, enabling them to settle in France or enjoy fun times.
· Principality Nannies – Cote d'Azur
Principality nannies is a first-class nanny agency that provides highly professional and skilled nannies to clients on the French Riviera. If you are looking for a live-in or live-out nanny, tutor, temporary nanny, private home governess, or overseas nanny, this agency can connect you with the right clients.
· Tiny Treasurers
Tiny Treasures provides different services across the US. It hires household staff, personal chefs, baby nurses, housekeepers, and nannies. The agency also gives you transparency in terms of fees. As a result, clients are never bombarded with hidden costs. Further, this agency strives to ensure that families find the perfect candidate for their needs.
Conclusion
Are you a parent looking for a qualified nanny or a nanny looking for the perfect employer? This article will help you identify a reliable agency you can collaborate with to ease your search. Check out the nanny recruitment agencies here and choose one that best suits your needs.
Image Credit: