A nanny booking platform is an online or mobile babysitting app that links guardians or parents with experienced and qualified child care providers. Through the platform, users get an efficient and convenient way of finding and booking reliable childcare professionals, nannies, and other babysitting services based on their needs. 
Many nanny booking platforms conduct extensive background checks on their childcare providers. This is necessary to ensure the candidates have the relevant qualifications and meet the stipulated standards. But choosing the right platform can be challenging. This article will help you identify the best nanny booking platform for your needs. 
Understanding Nanny Booking Platforms
As mentioned above, a nanny booking platform is a mobile or online app that helps you find qualified and experienced childcare professionals. These platforms act as a marketplace where you can search, assess, and book a childcare provider based on your preferences. They help you with the following:
· Registration
A caregiver or parent will need to create an account on the platform they choose. Here, they'll need to provide information like their contact details and name before verifying their identification. If you're a childcare service provider, you must submit your experience, qualifications, and background information. These details will come in handy to establish your credibility.
· Searching and Filtering
As a parent, you can search for available childcare providers based on qualifications, availability, specific care requirements, and location. Nanny booking platforms offer search filters to help you narrow down the results and find the right candidate.
· Childcare Provider Profiles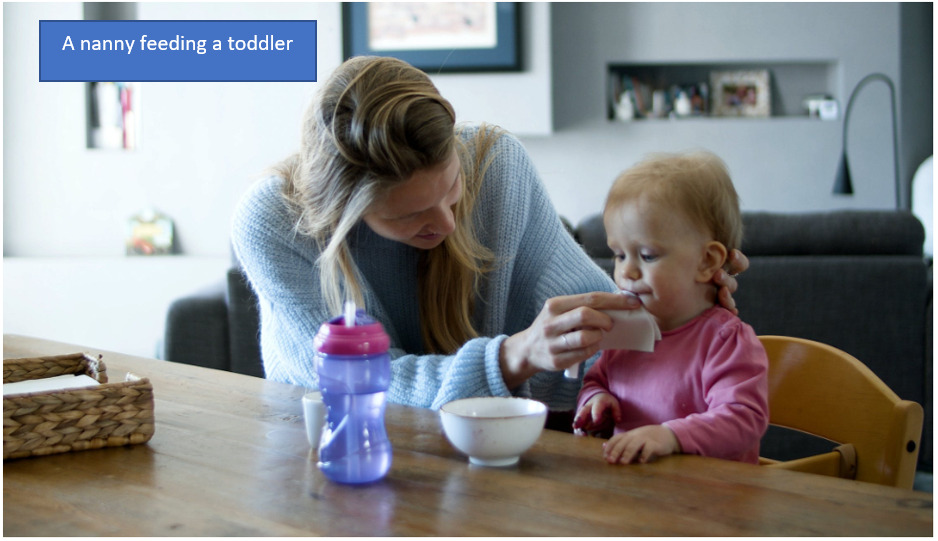 Every caregiver has a profile that displays their experience, qualifications, availability, and certifications. Often, the profiles include ratings and reviews from parents who have used their services before. You can review these profiles and evaluate the nanny's suitability based on your needs. 
· Communication Tools
A nanny booking platform features communication tools that allow parents and caregivers to hold conversations before completing a booking.
· Booking and Scheduling
After identifying your preferred candidate, you can book and schedule an interview. Here, you should choose your preferred date and time for the interview. Some applications provide real-time availability allowing you to view the childcare service provider's open slots and book instantly.
· Payment
A nanny booking platform app offers secure payment options for the chosen services. You can make payments directly through the platform, and this ensures a transparent and convenient transaction process.
· Feedback and Reviews
Once the caregiving session is completed, you can rate and review the childcare provider. Doing so is critical to maintaining the platform's reliability and quality and helping other parents make informed decisions.
· Additional Services
Often, a childcare online booking system may offer extra services like pet care, tutoring, or caring for children with special needs. 
Advantages of Using a Dedicated Platform Compared to Traditional Methods of Hiring a Nanny
A dedicated free nanny booking platform has various advantages over traditional methods. These include:
· Access to a Large Pool of Childcare Service Providers
Nanny booking platforms give you access to a diversified pool of caregivers. You can explore different profiles, review experience, and check qualifications. What's more, you can read a candidate's reviews from previous employers. The availability of multiple candidates increases your chances of finding a caregiver who best suits your preferences. 
· Saving Effort and Time
Using traditional methods can be effort and time-consuming. However, a dedicated method saves you time searching for and hiring a nanny. You don't have to conduct long interviews or rely on word-of-mouth recommendations. Instead, you only need to browse through nanny profiles and filter different options depending on your preferences. Eventually, you can make an informed decision within a short time.
· Enhanced Safety Systems
A dedicated nanny booking system implements various measures to enhance safety. These include conducting background checks and verifying qualifications to ensure candidates meet stipulated safety standards. These measures give parents peace of mind knowing their children are in safe hands.
· Ongoing Assistance and Support
Many nanny booking systems provide customer support services to help you throughout the booking and hiring process. They may guide you, answer any questions you may have, and even provide backup caregivers in the event of an emergency or untimely cancellations. Besides ensuring a smooth experience, ongoing support gives you peace of mind.
· User-friendly Payment Options
Nanny booking systems come with secure payment options, and this allows you to make payments through the platform. That way, you don't have to negotiate payment terms or handle cash. This makes the payment process transparent and convenient.
The Need for a Nanny Booking Platform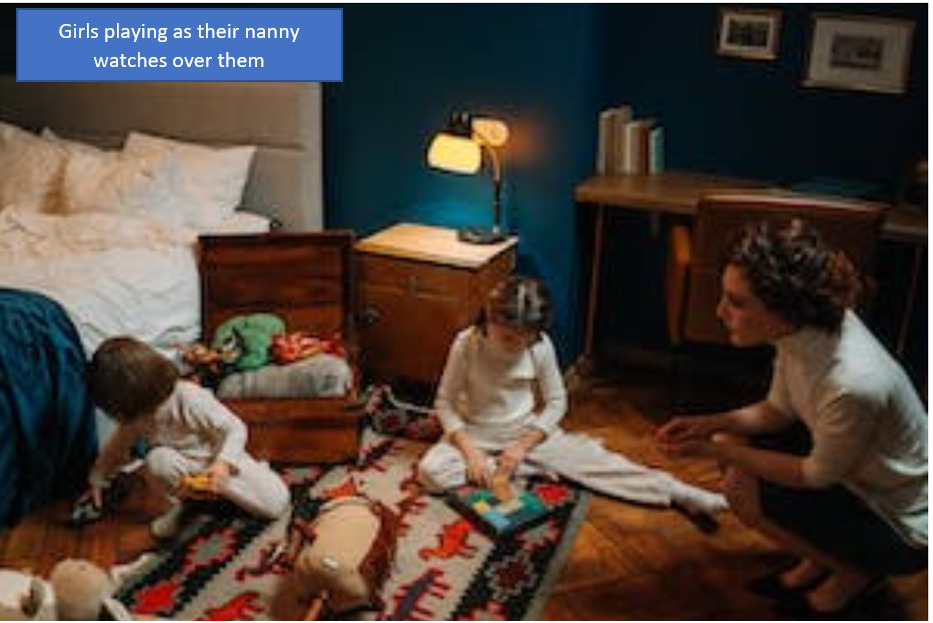 Often, parents face numerous challenges in their search for qualified, experienced, and trustworthy nannies, such as:
· Safety and Trust Concerns
Entrusting the care of your child to a stranger can make you anxious. Often, you'll worry about the well-being and safety of your child and fear the risks that come with hiring someone you're not quite conversant with. Conducting an extensive background check and verifying the caregiver's trustworthiness can reduce these concerns.
· Limited Nanny Availability
Finding a childcare service provider available during your preferred days and hours is difficult. Sometimes you may need flexible childcare services like part-time, weekends, and evening care. Finding a babysitter who can meet these specific needs can be difficult.
· Increased Demand and Competition
Often, there's a high demand for qualified nannies, and this increases competition among parents or guardians seeking these services. This means securing an experienced and qualified nanny within a reasonable time can be difficult.
· Shortage of Qualified Candidates
Parents and guardians may struggle to find nannies with preferred skills and experience, especially if they have kids with special needs. This process can be challenging and time-consuming.
· Affordability and Cost
The cost of hiring a nanny often varies based on factors like the number of children you have, the nanny's experience, and qualifications. As a parent, you may need to balance your budgetary constraints with the reliability and quality of the childcare service provider you choose.
· Limitations of Traditional Methods of Finding and Booking Nannies
If you choose traditional methods of finding a nanny, you're likely to face the following challenges.
· Limited Reach
Traditional nanny-finding methods like relying on word-of-mouth or personal networks for connections offer limited reach. You will have a small pool of potential nannies to choose from, and that restricts your options, making finding your preferred nanny a difficult task.
· Shortage of Information
If you're using traditional methods to find a nanny, you're unlikely to get extensive information about their background, experience, or even qualifications. In this case, you're forced to rely on references or verbal recommendations without viewing comprehensive reviews or profiles from previous employers.
· They can be Time-consuming
Using traditional nanny-searching methods can be a time-consuming activity. Parents may have to contact multiple individuals, coordinate schedules, and conduct interviews, a process that can be long and not the best for busy parents.
· Safety Concerns
Traditional methods don't feature the safety measures that dedicated nanny booking systems offer. Conducting extensive background checks or verifying the credibility of candidates, in this case, can be difficult. As a result, this raises safety concerns and makes it hard to trust the babysitter with their children.
· Administrative and Payment challenges
Traditional nanny-finding methods don't provide convenient payment methods. What's more, they don't streamline administrative tasks. This means parents have to handle invoicing, payment arrangements, and administrative duties manually, which can be time-consuming.
Key Features and Functionality of Nanny Booking Platforms
The features and functionality of nanny booking platforms such as the OneStop Booking App include:
· User-friendly Interfaces for Parents and Nannies
A user-friendly interface that caters to the needs of parents and potential nannies plays a critical role in a nanny booking app. These interfaces should be easy to navigate, intuitive, and capable of offering a seamless experience. An easy-to-use interface has various benefits for nannies and parents, including:
Well-structured and organized caregiver profiles display key information at a glance.
Nannies can easily update their schedules and define their preferred working hours. What's more, they can also display their availability for specific periods and dates.
· Comprehensive Nanny Profiles with Detailed Information and Reviews
Childcare service providers can create comprehensive profiles on nanny booking systems. They can include their experience level, qualification, rates, and availability. A comprehensive profile helps parents evaluate and compare different babysitters to identify the ideal ones that best suit their needs.
Again, nanny booking systems feature a review and rating system. Here, previous employers can share their experience and feedback about the caregiver. Reviews are a great way of helping other families searching for a nanny make an informed decision.
· Availability and Scheduling Management
Nanny booking systems allow nannies to update their availability accordingly. They can also modify their schedules and display their preferred working hours. These apps help nannies display their availability to potential employers round the clock.
Many advanced nanny booking apps feature a user-friendly booking system that allows parents to find available childcare service providers, indicate their desired times and dates, and make bookings. Some platforms also provide features such as instant booking and real-time availability to cater to emergency childcare requirements.
· Secure and Transparent Payment Systems
Nanny booking systems come with secure payment options, meaning that parents can make payments directly through the app. Some of these platforms come with invoicing and billing features, and this streamlines the financial section of childcare bookings.
· Communication Tools for Seamless Parent-nanny Interactions
Nanny booking systems offer chat and message features, and these ease communication between caregivers and parents. Parents can leverage these tools to make the necessary confirmation, hold discussions, and ask any questions they may have before booking a nanny.
How Nanny Booking Platforms Work
The following steps will help you understand how nanny booking systems work.
· Registration and Profile Creation for Parents and Nannies
The registration process on nanny booking systems is straightforward, and this allows parents and nannies to create accounts easily and fast. What's more, these systems come with a user-friendly interface that guides users through the registration process. This eliminates any barriers or confusion during the process.
Creating a profile is also easy. Parents can create detailed profiles highlighting their requirements and expectations. Nannies, on the other hand, can highlight their experience, qualifications, preferences, availability, and certifications. A nanny booking system guides users in the profile creation process to ensure they present information clearly and attractively to potential employers.
· Nanny Search and Filtering Options
Many nanny booking systems have user-friendly search and filtering options, and this enables parents to spell out their preferences and requirements. This enables them to find the right caregivers for their needs without getting overwhelmed by information overload.
· Booking and Payment Process
Nanny booking systems streamline the booking process, and that makes it easy for users to define their preferences. They give parents access to a nanny's real-time availability, view open slots, and book candidates instantly. They also guide parents through the booking process to ensure a smooth experience.
These platforms offer secure payment options, allowing parents to make payments directly and conveniently through the system. Doing so eliminated the need for complex payment processes or manual transactions.
· Communication Tools and Features for Parents and Nannies
Caregivers and parents can communicate directly through nanny booking platforms. These systems feature excellent communication tools that allow users to chat or message one another with ease.
Parents get open channels to interact with potential nannies, while nannies can receive messages from potential employers. What's more, they can also respond to inquiries and discuss contract details through booking apps. Maintaining clear communication, in this case, becomes easier.
· Review and Rating System for Feedback and Accountability
Booking applications feature a review and rating system which allows both parents and nannies to provide feedback about their experience. Further, they also help maintain accountability on nanny booking platforms.
As a parent, you can leverage these systems to rate the quality of care received from the nanny, and this helps other users make informed decisions. Nanny booking systems have implemented measures to verify and moderate the authenticity of reviews.
Some apps allow nannies to respond to reviews from their previous employers. The good thing about this option is that the nanny can address any misunderstandings or concerns as they arise.
Factors to Consider When Choosing a Nanny Booking Platform
There are various factors to consider before choosing a nanny booking system. What with the numerous options available? These factors will help you make an informed decision.
· Safety and Trustworthiness
Narrow down your search to two or three platforms. Now conduct extensive research on your options to establish their safety and trustworthiness. Check available testimonials, ratings, and reviews from previous users. You may also want to consider the platform's accreditations or certifications, years of operation, and track record.
If the platform is credible, you can be assured of finding qualified and reliable caregivers. Evaluate the safety measures the platform has implemented to assure parents of their children's well-being.
For example, do they conduct background checks or verify their nannies' credentials? Do they have any security features to protect personal data and facilitate secure payments and communication? If the platform checks all these boxes, then you can be sure that it's reliable for use.
Importance of Safety and Background Checks
Before choosing a caregiver to look after your child, you must conduct thorough safety and background checks. Reading reviews is equally important, and here's why.
Help your Protect Your Child's Well-being
A background check gives you valuable and comprehensive information about a potential caregiver's history. This includes:
Driving records,
Criminal records
Verification of credentials
Conducting these checks assures you of your child's security and well-being when you're away and reduces possible risks.
Establishes Confidence and Trust
Background and safety checks help establish confidence and trust in the childcare service provider you choose. Verifying a nanny's employment history, qualifications, and references gives you a better understanding of their track record and background. With this knowledge, parents will be confident and trust their decision for their children's care.
Reduces Potential Risks
Through background checks, you can identify possible risks or red flags that may expose your child to danger. These checks help you identify any history of abuse, criminal history, or any other risk factors that may pose a danger to your child's safety. Identifying these issues early allows you to protect your child from harmful situations.
Verifying the Candidate's Experience and Qualifications
Parents can leverage background checks to check the credibility of a nanny's experience and qualifications. Here, you can check their certifications, education, and training in relation to your requirements. This helps you ensure that the nanny has the right skills and knowledge to cater for your child's specific needs.
Compliance with Regulatory and Legal Requirements
Conducting background and safety checks helps you ensure compliance with the regulatory and legal requirements associated with hiring a childcare service provider. It's important to understand that often there are some employment regulations or even guidelines that require employers to conduct background and safety checks on childcare service providers. As a result, conducting these checks displays your commitment to following the stipulated guidelines and ensuring your child is safe.
Developing a Trustworthy Relationship
Background and safety checks are critical to the development of a trustworthy relationship between parents and their caregivers. Showing commitment to security and safety helps you lay down your expectations clearly while establishing a robust foundation of trust. This encourages open collaboration, communication, and a good parent-caregiver relationship. Of course, this ensures your child receives the best care.
Platforms that Prioritize Comprehensive Background Screening
The market is filled with numerous nanny booking platforms. But which of these prioritizes comprehensive background screening? Read on to find out.
· Care.com
Care.com is a popular platform that links families with childcare service providers. They are committed to safety and offer background checks, and allow parents or guardians to access childcare service provider reviews and references.
· OneStop Booking
This online booking platform comes with a user-friendly interface, and this allows parents to book caregivers from a centralized location. Besides checking reviews, they can also make payments through the app. All candidates are taken through a screening and background check session to protect the well-being of potential employers.
· Sittercity
Sittercity is an easy-to-use platform that accommodates a wide range of childcare service providers. You must sign up for an account and create a profile to use the platform. You can narrow down your search based on your preferences.
After finding a match, you can view their skills, experience, location, and feedback from previous employers. Besides being trustworthy, the platform has implemented security measures such as onsite content monitoring, background checks, and scam prevention.
· UrbanSitter
UrbanSitter is committed to linking parents with trustworthy and reliable local caregivers. They conduct background checks on candidates, including verification of an applicant's credentials. They also allow parents to view recommendations and reviews on the platform to ensure they make an informed decision.
· Helpr
If you're looking for an on-demand childcare service provider, then Helpr should be your go-to platform. The firm is committed to safety and conducts extensive screening checks to verify a candidate's experience, qualifications, and certifications.
Tips for Using a Nanny Booking Platform Effectively
To get the most out of a booking platform, you must follow the tips below:
· Create a Detailed Profile to Attract the Right Nannies
Having the right profile helps you attract potential nannies who align with your specific needs. The following tips will help you create a detailed and compelling profile.
· Briefly Introduce Your Family
Provide a brief introduction of your family, like the number of children you have, their ages, any special needs or considerations the babysitter should beware of, and your family values. This information gives nannies an overview of your family dynamics.
· Define Your Ideal Nanny
Describe the qualifications and qualities you're seeking in a nanny. Highlight the certifications, experience, and skills your preferred nanny should have. They may include first aid and CPR training or experience handling children with special needs. This helps the nannies determine whether they meet your requirements at a glance.
· Describe Job Responsibilities
Create a detailed and precise description of what the job entails. Highlight the daily duties, tasks, and routines they'll be responsible for. These include meal preparation, child care tasks, drop-off and pick-up tasks, or educational activities. The clearer your job description is, the better your chances of attracting the right candidate.
· Mention Your Desired Duration and Schedule
Indicate your desired duration and schedule of employment. Mention the days and hours the nanny will be working. Do you need a part-time or a full-time nanny? Are there any specific dates or periods that require flexibility? All this information will help candidates assess their suitability for the role.
Other tips include:
Highlight your parenting values and style
Include details about your home, such as safety considerations the nanny should beware of, allergies, pets, the neighborhood, and the home environment.
Add videos and photos to give potential nannies a visual overview of your environment. But this is optional, especially for people who are uncomfortable sharing images online.
Indicate the perks or benefits you offer, like access to training resources, health insurance, paid time off, or competitive compensation.
Be transparent and authentic
Update your profile regularly
· Utilizing Search Filters and Reviews to Find the Best Match
Leveraging the booking platform's search filters helps parents narrow their search results. For example, you can filter your search based on a nanny's language proficiency, qualifications, experience level, availability, and location.
Search filters help you find your preferred nanny fast, and this saves you effort and time. Check the reviews and ratings section in nanny booking platforms. You can read feedback from previous employers about their experience with a specific nanny. Here are tips to help you use search filters and review efficiently.
Focus on detailed reviews. These give you comprehensive details about a nanny's skills, interactions with children, and ability to manage different situations.
Confirm review dates to ensure they mirror recent experiences
Read multiple reviews to get an all-rounded overview of your preferred nanny
· Clear Communication of Expectations and Requirements
Clearly communicating your requirements and expectations ensures a successful and smooth relationship between you and your nanny. You can do so by creating a detailed profile, as mentioned above.
· Building a Strong Working Relationship with the Selected Nanny
A robust working relationship with your nanny is vital for a peaceful and smooth childcare experience. Here are tips to help you build a collaborative and positive relationship.
Create a foundation for respectful and open communication. Encourage your nanny to share their ideas, concerns, and thoughts. Besides appreciating their feedback, consider holding meetings regularly to discuss any challenges, updates, or expectations you may have.
Allow your nanny to make decisions within the stipulated boundaries and trust their expertise and judgment to care for your children. Instilling a sense of empowerment in your nanny creates a positive working environment.
Involve your nanny in discussions covering your child's interests, routine, preferences, or personalities. Encourage them to provide any suggestions or ideas to improve service delivery.
Offer constructive feedback where necessary. Remember to recognize and appreciate your nanny's effort from time to time. Doing so motivates them while promoting job satisfaction.
Respect your nanny's boundaries to guarantee a satisfactory work-life balance. Define their working hours and personal times. Where possible, don't contact them during their off days.
Support your nanny by availing opportunities for professional development such as conferences, workshops, and training related to childcare.
Recognize and appreciate your nanny's positive influence on your family with small gestures like handwritten notes, verbal praise, or gifts.
· Providing Feedback and Reviews to Help Improve the Platform
After successfully booking, engaging, and hiring a nanny through the platform, consider providing feedback and a review describing your experience. Doing so helps other parents looking for childcare service providers make informed decisions. You can also rate the nanny based on their professionalism and performance. Here are tips to help you provide valuable reviews and feedback.
Talk about your overall experience on the platform. Mention features that worked well for you and highlight things that need improvement to ease navigation
Report technical issues you may have experienced while using the platform
Provide suggestions for improving the platform's services and features in general. For example, you can talk about streamlining the booking process, improving the messaging system, or proposing new functionalities
Participate in any surveys the platform may offer
Articulate your thoughts clearly and explain why you loved some features over others.
Your reviews and feedback are critical in carving the future of nanny booking systems. Sharing your experience, providing obstructive feedback, and suggesting improvements are crucial contributions to the system's continuous improvement, and that ensures a smooth experience for all users.
Conclusion
A nanny booking platform helps parents connect with experienced and qualified nannies. On the other hand, nannies can use the platform to connect with potential employers. The ideal booking platform has an intuitive user interface and compelling features to guarantee users a seamless experience. 
As a parent, these platforms give you access to a wide range of caregivers, which increases your chances of finding a suitable candidate for your family's needs. A nanny booking app can be all you need to find your preferred nanny seamlessly. Register an account on the OneStop Booking platform today and find a suitable nanny.