Scheduling and organizing your nanny's roles and working hours can be challenging. For starters, scheduling is a repetitious task and doing it poorly can result in time wastage for the employer and job dissatisfaction for the nanny. But the good thing is that you can solve these challenges with a nanny calendar app. If you use old-school planning and organization methods, it's time to up your game.
Unlike the untidy whiteboard hanging on your fridge door, which you have to update and erase every day, a family organizer allows you to maintain your schedule in a centralized location. This tool acts as your personal assistant, guiding you on where you should be and telling you what your nanny should be doing.
Some shared family calendar apps even come with a meal planning option so you can know what you'll have in dinner in advance. Some of the features you should look out for in organizer apps include the following:
To-do lists: create a task list, assign roles, and share the lists with your family members
Calendar: allows you to plan and incorporate upcoming events in a shared calendar
Real-time locator: facilitates location sharing and place customization
Events: helps you track anniversaries and birthdays
Files: sore every information regarding your household from medical data to events
Meals: save your recipes and schedule meals
Photos: upload and share images of your family moments
Features of the Nanny Calendar App
With numerous child care apps available, choosing the right one for your family's needs can be a difficult task. But knowing the app's functionality and its features can help you make an informed decision. Here are the core features you should look out for in a calendar or tracking app.
· Scheduling
A calendar app is a scheduling tool and it allows users to plan their day through building blocks in a calendar. For example, you can create work blocks, daily reminders, events, doctor's appointments, school pick-up and drop-off times, baby's day out, and meal times. Nearly all family apps come with a scheduling feature, and this is important because it helps you manage your time effectively. With this tool, you can even customize the visual appearance of your blocks.
· Time Tracking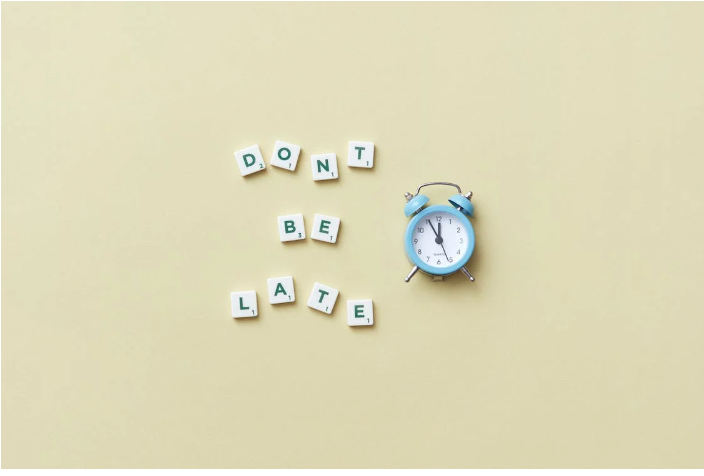 Through the time tracking feature you can automate hour tracking for your nannies. This way you'll not struggle with manual calculation of their working hours. Your nannies can access the time tracking feature from different devices, such as mobile phones and desktops. Doing so helps them monitor their working hours.
Time tracking allows employers and their nannies to track non-billable and billable hours, and this boosts the nanny's productivity while reducing expenditure for the employer. Suppose you have multiple nannies and want to schedule them into shifts and allocate them tasks. A time tracking software can remind them to input their out or in time should they forget.
· Communicating with Parents
The ability to store emergency contacts and communicate with parents is a core component of a family-shared calendar. Scheduling can be difficult, especially when you manage multiple nannies. Whether you're planning a birthday event or a doctor's appointment for your child, communication is crucial. Calendar apps can be a great coordination tool to manage varying schedules and availability. The ideal calendar app should have integration and shareability options.
· Productivity and Time Management
The productivity and time management feature helps you and your nanny manage daily tasks and time more effectively. As a result, you make more out of your day and become more productive.
Benefits of using a Nanny Calendar App
There are numerous benefits of using a nanny calendar app, as seen below.
· It's Accessible from Anywhere
Whether you use a mobile device or personal computer, you can access the best app for nanny schedule from anywhere. What's more interesting is that you can use it on the go. This means parents can track their nanny's working hours and schedules from their places of work. Further, they can get alerts and reminders where necessary, and the two parties can communicate when the need arises. Whether parents travel overseas or go for out-of-town trips, they can manage appointments and create events with ease.
· Optimizing Planning to Save Time
If you spend 30 minutes or one hour planning your day manually. A calendar app can optimize your planning, and that saves you lots of time you can use to engage in more meaningful tasks. This app comes in handy, especially when you're trying to juggle between a demanding schedule and a huge task. A shared calendar application can help you create a schedule for your nannies quickly so you don't affect your busy schedule.
· It Eliminates Recurring Events
Whether you're creating an anniversary or birthday event, doing so takes a few times, and there are no chances of repeating the events. What's more, the app tracks your events and sends you reminders so you don't forget. Another good thing about the calendar application is that it automatically detects recurring events whenever you create them.
· Allows you to Activate Reminders
Having a family calendar app for iPhone or Android means you no longer have to leave notes on the kitchen counter for your nanny. Whether they need to take the child to a doctor's appointment, drop off or pick them up for school, or take them to their play dates, all you need to do is set a reminder on the app. You can even use the reminders feature on the app to create recurring events and to-do lists, and this allows you and your nanny to focus on your projects intensely.
· Categorizing and Filtering Activities
A calendar app has time-blocking features, and these allow you to navigate from your personal calendar to work calendar and to-do list with ease. You can also color code your tasks to differentiate your personal obligations from the nanny's schedule.
· Scheduling Becomes Simple
A calendar application allows you to see what your nanny is doing and track their remaining tasks. If you manage multiple nannies, you can see who is on duty and who is due for leave. This tool ensures that tasks are evenly distributed to avoid overburdening one individual.
· Adapting to Changes
Reorganizing your nanny's schedule around change can be energy and time-consuming and this is where a digital planner becomes effective. This tool lets you move tasks around when unforeseen commitments or conflicts arise. You don't have to erase and rewrite your entire week as you'd do with a manual calendar. Instead, you can drag and drop time blocks to fit your new schedule.
· Promotes Transparency
If you have multiple nannies, an app allows you to hold each individual accountable without compromising boundaries. A task-based calendar enables your nannies to know what to do and when to do it. What's more, you'll remember how to distribute roles among every nanny. You can schedule important tasks for when your nannies are the most productive.
How to use the Nanny Calendar App
The process of using a nanny calendar app differs depending on the tool you choose. In this section we'll discuss how to use the OneStop Booking app. To access this online based application you need to:
Step 1: Visit the website and sign in if you already have an account. But if you don't have an account, you'll need to sign up first.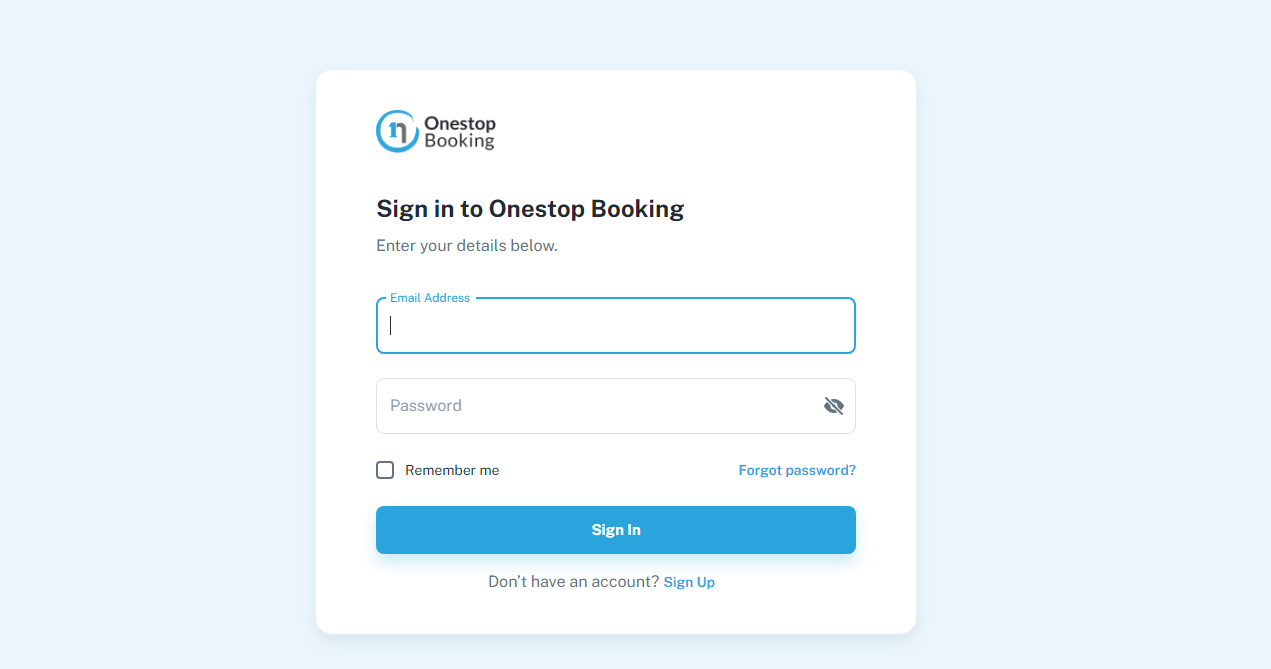 If you're signing up for the first time. You'll need to choose your industry, as seen below. In this case we'll choose Other > Nannies then click continue.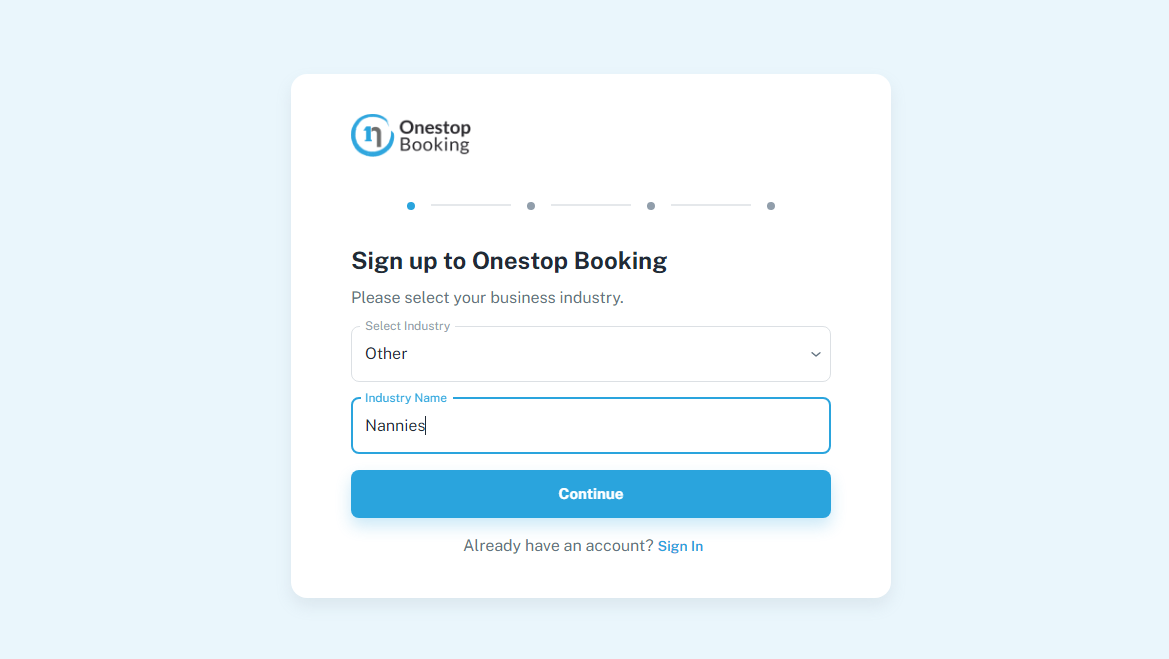 Step 2: choose the number of customers in your team then click continue.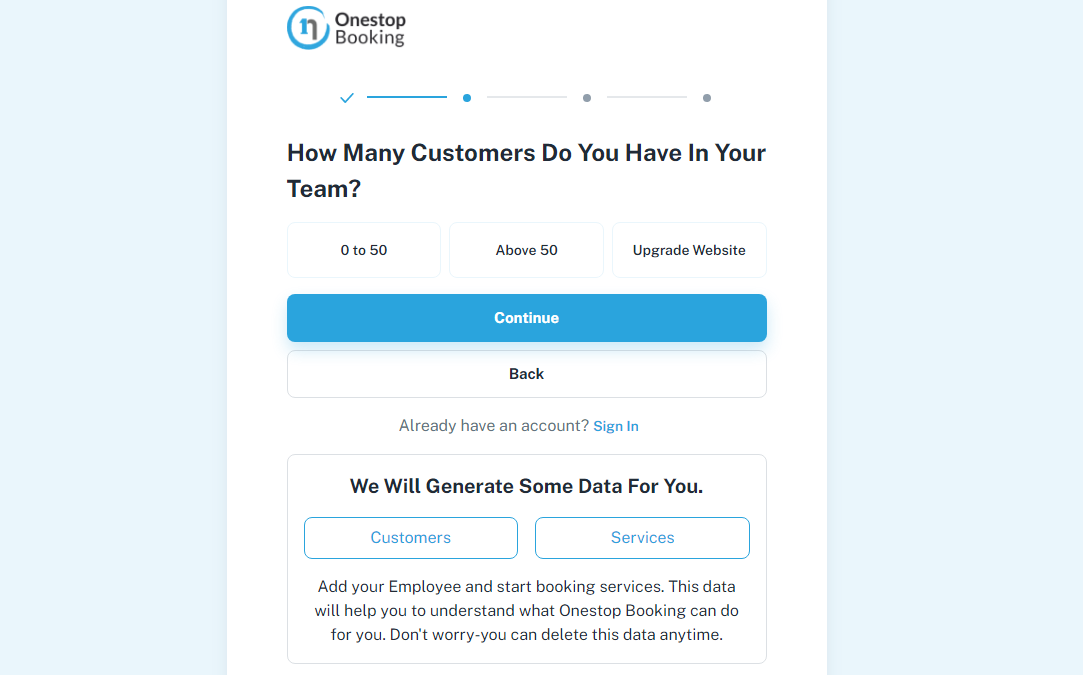 Step 3: Type your company name, alias, your first name, last name, email address, and finally choose an appropriate password in the available spaces then click continue.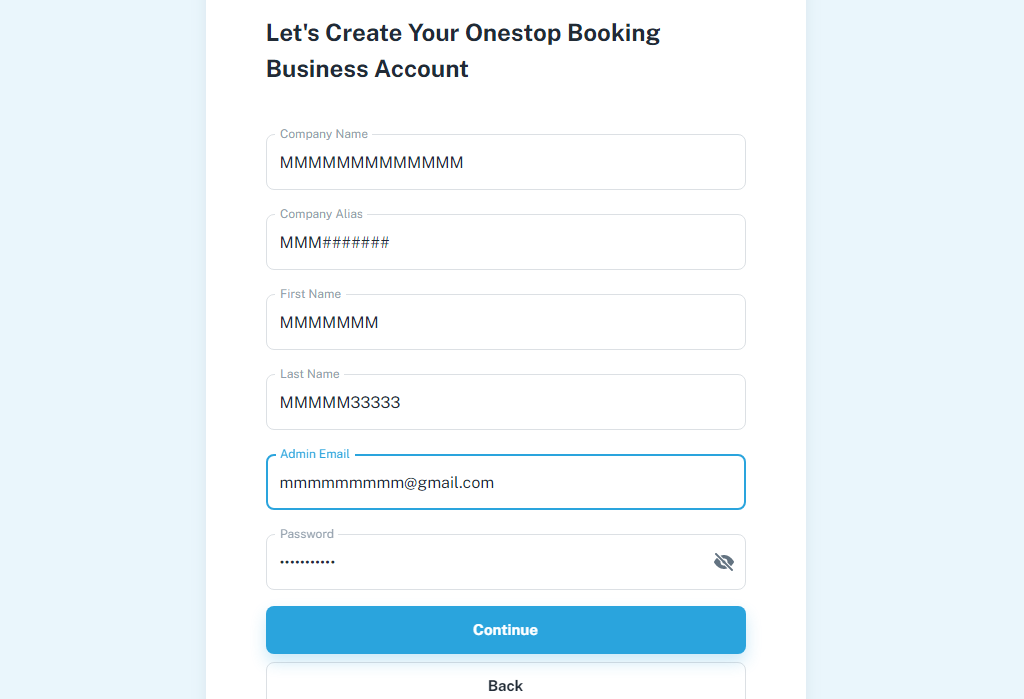 Step 4: Choose your preferred plan then click Create account. As you can see below, every payment plan offers a different set of services. Complete payment for your plan and start using your app.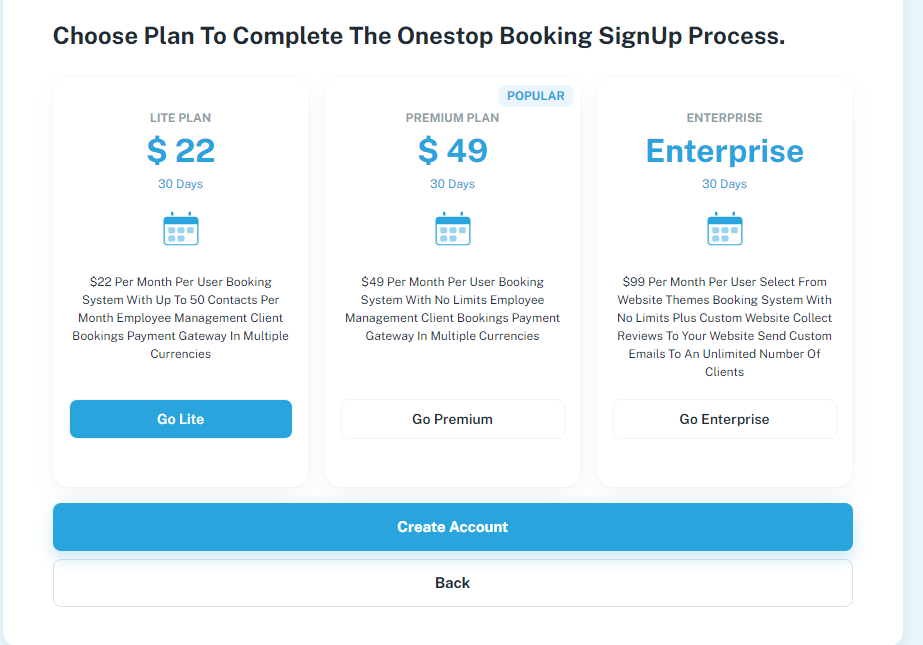 The OneStop Booking app allows users to:
View their data from a centralized screen. Parents get a separate screen from their nannies from where they can view their schedules. The parents can track their nanny's working hours and check the tasks they're working on from the screen.
If you manage a nanny agency this app will help you manage bookings in a centralized location. It eliminates the need to check a nanny's availability manually. What's more, it features a single calendar where you can check all the booking schedules for your nannies and potential employers.
Developing an agency website can be a difficult task and that is where the team at OneStop Booking come in. They will help you develop and update your agency website for $100 monthly.
OneStop Booking app helps you receive client feedback on your nannies and agency in general. The more positive reviews you get, the more bookings you attract.
How to Create an Effective Schedule
These tips will help you develop a schedule for your nanny and the rest of your family. Practicing them will help you manage your time effectively.
Create a to-do list. Input all the tasks you need your nanny and other members of your family to complete in your calendar app. These should include household chores, errands, and work and school related activities. Arrange them in a chronological order.
Highlight the most important tasks. Remember some will need more time than others. So, it's important to check those that need time blocking.
Arrange all tasks based on timeliness and importance. Once you identify the most critical tasks you can create a hierarchical list of must accomplish tasks for each day.
Organize your according to the time of day. Remember, many people perform better in the morning. Schedule all intensive roles earlier to boost productivity.
Ensure everybody is on target. Straying from a new routine is easy but you can avoid it by activating alerts on yours and their phones to keep them on track.
Incorporate self-improvement time. Time to unwind is crucial and that's why you should incorporate it in your schedule. Let everyone in your family choose a self-improvement activity that best meets their needs.
Comparison of Nanny Calendar Apps
Apps can be helpful to parents and nannies. But these tools are different and finding one that best meets your needs can be difficult. To get the ideal app you must first know what you and your nannies need from it. Here are some of the available options to ease your search.
· Google Calendar
Google Calendar is a simple yet great tool that you can use to share your schedule with your nanny and other members of your family. If you're looking for a good family calendar app for iphone and Android then Google Calendar should be among your top options.
This tool allows you to set goals, add events, track meetings and work schedules, create school schedules, and sports schedules. You can then share them with other people with ease. Google Calendar also allows tou to activate reminders, color code events, and set locations. It's user-friendly that's designed to meet the basic needs of different families. The features of Google Calendar include:
Varying ways to view your calendar
To-do lists
Event creation
Add personal goals
All calendars in a centralized location
Here are some reviews about Google Calendar.


· DigiCal Calendar Agenda
Digical is a free to access app that maintains organization of your family schedules. A good thing about this tool is that users can sync it with other Android-compliant calendars. It gives you a wide range of meaningful information integrated within your family calendar.
For example, you can schedule appointments in different time zones, access weather information, and manage events in multiple languages. What's more it comes with numerous customization options. Digical is also available in a paid version that has more advanced features.


· TimeTree
TimeTree is a best family calendar app for iphone and Android devices but you can as well use it with a web browser. You can easily view each other's schedule on the calendar and members can add and manage events with ease.
Users can use the calendar as a chat tool and they can even communicate with other members through the app. Whether you want to activate reminders or send photos, this tool makes it easy.
You can use multiple calendars on this tool and this makes is an effective way of scheduling schoolwork and meetings. And you can synch this app with other calendars like Outlook and Google.


· Cozi Family Organizer
The Cozi app is ideal for babysitters and nannies. It helps them keep track of their tasks, and facilitates the management of hectic schedules. Features in the Cozi calendar app include:
To-do lists and shared grocery
Weekly and daily agendas
Chore checklists for children
Reminders for events
You can get the Cozi family organizer free of charge

· OneStop Booking
The OneStop Booking app is available in three payment plans. The lite plan is available for $22 per month and gives you access to 50 bookings. It's ideal if you're working on a budget. The premium and enterprise plans cost $49 and $99 respectively.
OneStop Booking is integrated with some apps such as WordPress, Zapier, and Stripe payment gateways. Through this tool you can monitor your team from a centralized location and inspect their schedules with ease.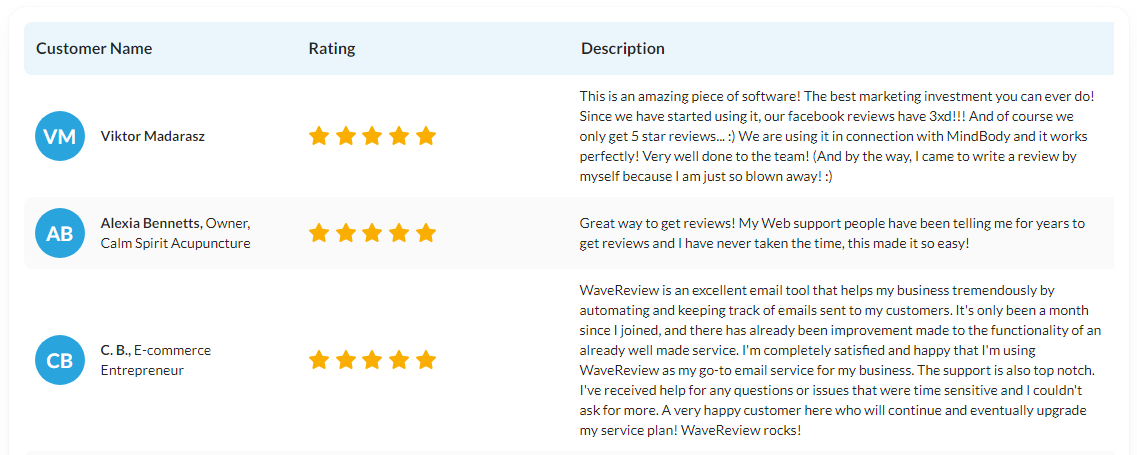 Conclusion
A nanny calendar app is a good time management and organization app. You can use it to schedule your nanny's tasks and track their working hours across the week. Numerous calendar apps are available today and finding the best for your needs doesn't have to be complicated anymore. The tips in this article should ease the task. Did you find this article helpful? Try our app today and tell us what you think about it. Remember to share this article with your friends and loved ones as well.