Mobile applications like the music teacher management app have revolutionized how students learn and teachers teach. With technology evolving fast, the education system has become more exciting than it was in the past.
Of course, it has brought numerous possibilities, allowing teachers and students to enjoy a smooth teaching and learning experience. In today's digital world, it's an administrator's duty to adopt and use the right tools to boost the effectiveness and professionalism of their schools. Mobile apps come in handy to facilitate scheduling, bookings, and payments.
Music teachers can use teaching apps to understand music theory and feature like chords, rudiments, and ear training. Further, a piano teacher scheduling app is an excellent organizational tool that helps trainers plan their time plan sessions and provide clear and constructive feedback to their students.
It's worth mentioning that music teaching apps for iPad ease student registration, lesson scheduling, and sending of automated reminders. As a parent, did you know you can use these apps to check the availability of a music instructor for your child?
Schools can leverage teacher's helper tools to match instruction levels with their trainers and also document the total learning hours for each student. With these tasks out of the way, teachers can save time, which they can use to help students improve their performance.
Why use a Music Teacher Management App?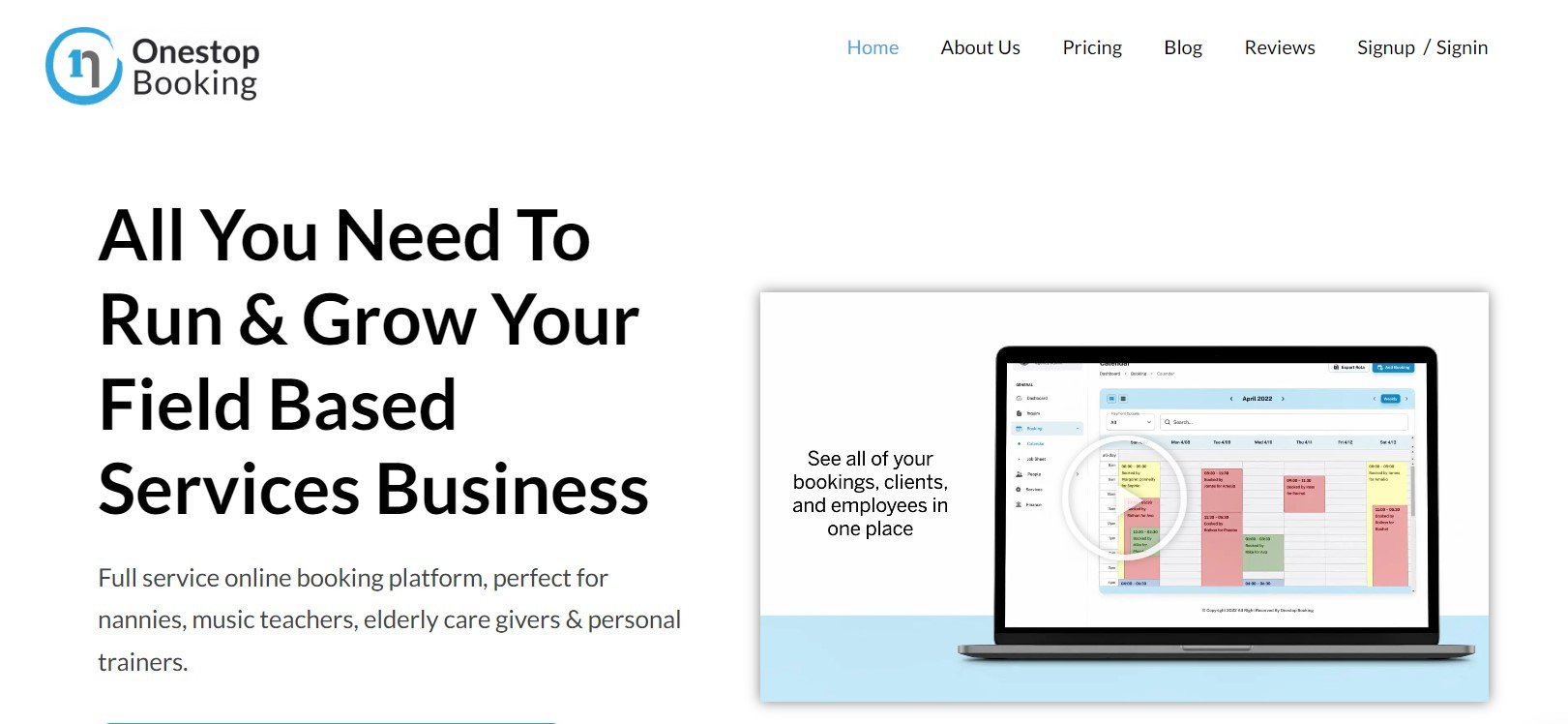 Managing music lessons manually comes with loads of challenges, including:
Ineffective and time-consuming scheduling of lessons
Manual systems don't accommodate complex music class scheduling processes
Timetable confusion is highly likely to occur, seeing that every teacher will create them using a different format
Poorly kept updates on student's music practice and lesson progression
Lacking oversight of sheet music or lesson plans teachers use during their classes
No records of the total number of music students in the school
Trainers struggle to determine the total number of lessons they should deliver per week
Poor documentation of bills fully paid by the learners and those sent to their parents
Lack of appropriate solutions to deliver a music lesson online when the need arises
Benefits of Using a Music Teacher Management App
If you're a music teacher, using an app will benefit you in the following ways.
· Help you Collaborate with Your Students, their Parents, and Fellow Teachers
Teamwork is critical for the success of your lessons. And what a way to do it better than with a mobile application? Today, Apps are revolutionizing how teachers communicate with students and parents regarding music lessons away from the class setting.
Besides tracking students' attendance, some piano teacher scheduling app systems monitor their progress and success in school. This information helps teachers establish the next step in the learner's music education. After compiling all this information, students and their parents can access and evaluate it with minimal struggle.
· Better Staff Engagement
We all know that teaching can be overwhelming. And the constantly changing teacher schedules and cancellations make things even worse. This is where an app becomes necessary. The right music teacher's helper app allows trainers to evaluate their appointments, book new clients, and reschedule their programs on the go.
Often, many music teachers have part-time jobs, and having an app helps them determine when they should be at school. Of course, this helps both parties avoid unnecessary disagreements.
· Enhances Student Engagement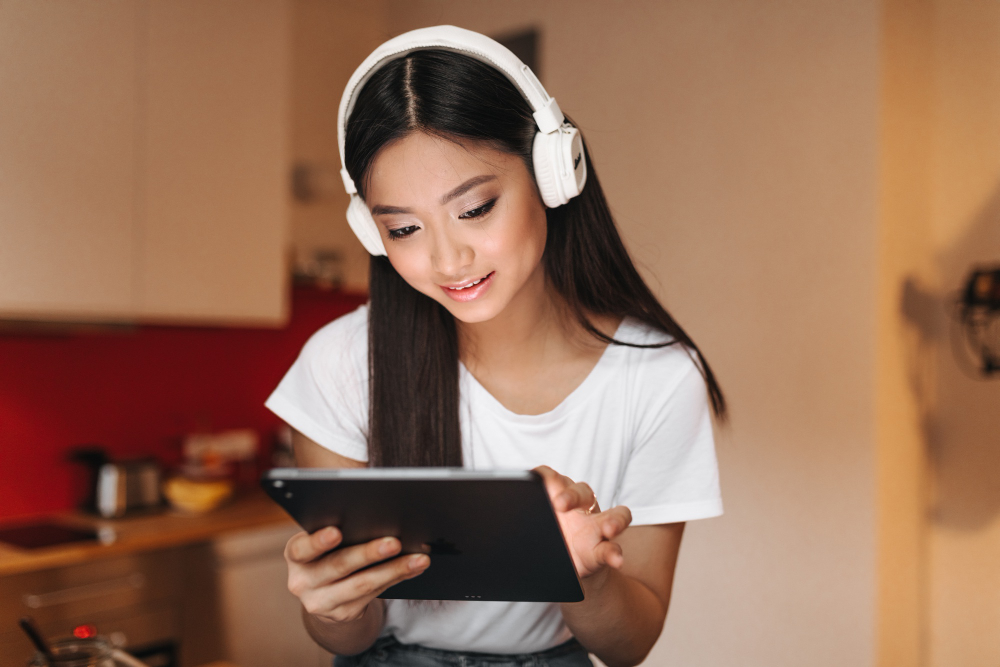 Good free music education apps help teachers to do their jobs in a cohesive yet organized manner. Instructors can customize reward and booking applications to fit the needs of their learners. For example, suppose the institution wants to create an irresistible environment that students want to keep coming back to. An app with a student portal can be ideal. Students can earn rewards for not only booking classes but also for attending them.
· Allows Schools to Manage Different Departments
The appropriate music teacher's app helps schools to monitor everything happening in each department. For instance, some apps incorporate live teaching timetables connected to the trainer's timetables. Schools can leverage them to follow lessons as they occur. Teachers can use these apps to monitor their learner's progress with minimal struggle.
· Helps Teachers Schedule Lessons
A music education management system helps teachers schedule and manage their lessons easily. It is also beneficial to school administrators as they will have all the necessary facts. Some apps feature administration and scheduling tools for each teacher. This way, they are able to view a student's availability. They can also alternate their lesson times by simply clicking a button. What's more, learners and their parents receive automatic alerts when lessons are changed or scheduled.
· Encourages Students to Engage in Music Practice
Many learners struggle with poor motivation and distractions in today's digital world. As a result, practising music becomes a difficult task. But did you know that regular practice is critical for your child's success?
Supervised practice can even bear more fruit. Some music management apps allow students to subscribe to supervised practice. They can then practice in 15 or 30-minute sessions, based on their subscription option.
The good news is that the learners will receive feedback from their supervisors in real-time. Of course, the more learners, the better and faster they become at playing instruments. They will even develop critical practice skills they can use all their lives.
Features of the Music Teacher Management App
By now, you know there are numerous music management systems available. Remember, you should always choose the option that best fits the needs of your school. One of the ways to do so is to ensure the app you choose has the core features to support the operations of your institution.
Besides managing classes and tracking learner attendance, the ideal software is one that allows teachers to schedule their programs with ease. It also enables the administration to monitor what is happening in the school in real time. Let's now discuss some of the features you should look out for in a school management app.
· Scheduling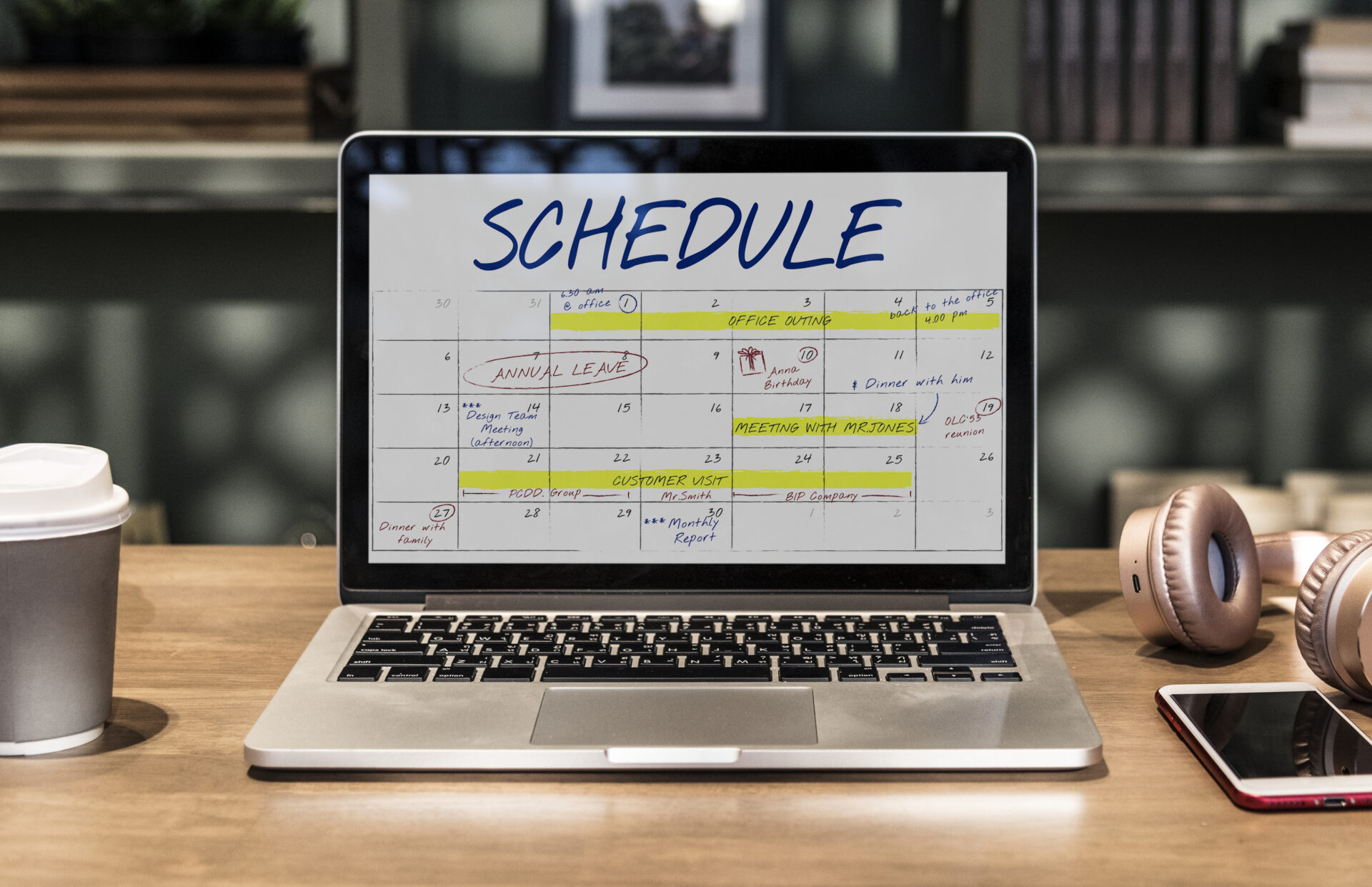 Can you imagine that some schools manage scheduling procedures manually? This means using complex Excel spreadsheets, magnet boards, or physical diaries. Unbelievable right? Well, manual systems may work but best believe they are a short-term solution, resulting in disorganized schedules that can hardly be tracked. Fortunately, school management apps are designed to ease scheduling. Trainers can use them to schedule and manage music lessons as well as their timetables which eases operations within the institution.
· Automation
Besides helping schools maintain a positive reputation, advanced systems can boost enrolments, enhancing efficiency. Some learning institutions are still struggling with manual systems to date. Advanced systems can automate repetitive tasks, which can be unnecessarily time-consuming. Automating these tasks allows teachers to invest more time in other critical roles. A good app can help you automate:
Payment reminders and invoice generation
Lesson and event coordination
Tracking of late payments
Customization of class notes
The good thing about automating your processes is that it improves teacher, student, and parent experiences. It also boosts return on investment.
· Invoicing and Billing
An advanced system should ease the generation of invoices and fee collection. This helps reduce errors in the billing process while enabling administrators to track paid and pending bills. You can even use this feature to schedule payment alerts and customize student fees based on their skill level. Schools can even automate this process to eliminate the challenges of managing a manual payment system.
· Customer Support
The ideal school management system is one that offers users appropriate support. Contact the system's support team and establish their response level. Doing so will help you understand their customer management system. Remember to ask for a self-care option to eliminate the need to contact customer support regularly.
· Scalability
Unless your institution isn't designed to grow, then scalability should be among the leading features you look for. Ensure the system can accommodate the school's expansion needs. As you enroll more students and teachers, your system should be able to manage your growth without affecting your budget. Make sure it can maintain the same functionality regardless of the institution's student and staff population.
· User-friendliness
Nothing beats an easy-to-use app. It saves all users a significant amount of time. For example, the school won't need to invest lots of money in training. On the other hand, students, teachers, and parents won't spend lots of time learning the program. A user-friendly app eases:
Class management
Lesson scheduling
Course billing and pricing
Attendance tracking
How a Music Teacher Management App can Benefit Music Teachers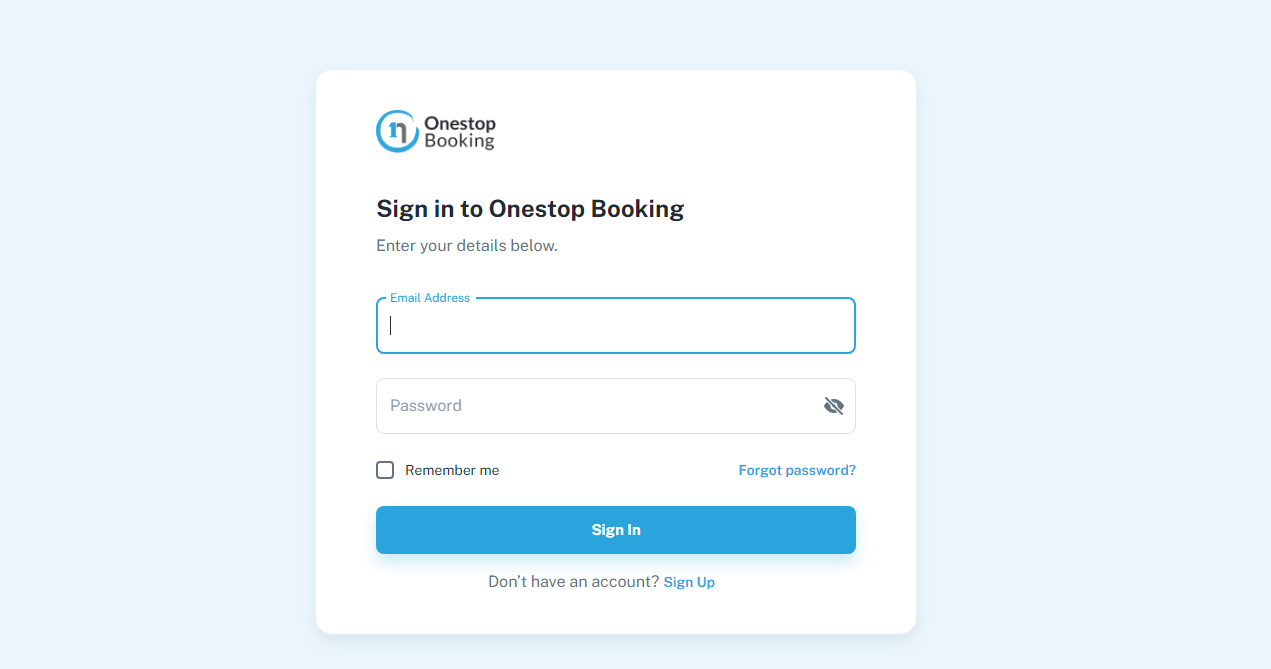 A school management app improves and also expedites teaching activities helping instructors teach better. For example, teachers can use this tool to run classes in an organized manner and efficiently. Eventually, trainers will have sufficient time to focus on classwork instead of conducting administrative tasks.
Communicating with parents also becomes quicker, which is important in improving productivity in the classroom. With the evolution of technology, teaching tools have also become more popular and advanced. Today, they feature appropriate functionalities enable teachers, students, and parents to interact with one another on the go.
When administrators choose the right tools for their schools, they can be sure that the needs of all students are catered for. They create a conducive learning environment that also promotes growth. Teacher tools also help make the classroom experience more engaging.
Studies indicate that children have a short attention span and that it often changes as they age. For this reason, teachers are unlikely to maintain their attention throughout the entire lesson. Teachers can use class management tools to generate innovative strategies to ensure their students are fully engaged.
· Importance of an All-in-one App
An all-in-one app has a series of tools that allow institutions to digitalize their operations. It integrates various components in a centralized platform streamlining processes, enhancing communication, and allowing teachers to share data easily. The benefits of an all-in-one app include:
· Enhanced Accessibility
An all-in-one system allows access to all tools and features under one roof. In this case, users don't have to navigate from one app to the other, and this means users can access information easily. This system allows workers from different departments to communicate with minimal struggle.
· Security
All-in-one systems are quite secure. Usually, they contain numerous features like data encryption and solutions to counter data leaks. Further, administrators can limit access depending on the responsibilities of each team.
· Cost Reduction
If you want a cost-friendly system, then an all-in-one app is the way to go. What's more, many of these systems are cloud-based, and this means they need minimal machinery. And this is a good way of making extra savings.
Other benefits of all-in-one music studio management apps include:
Scalability
Compatibility
Enhanced efficiency
Integration between different departments
How a Music Teacher Management App can Benefit Students
Technology can enhance a student's learning experience in different ways. Today, technology plays a critical role in normal day-to-day lives. It's safe to say that technology can motivate learners to perform better in their studies. Let's see how.
· Through Virtual Reality
Students enjoy learning in an immersive and unique environment. And virtual reality creates an engaging platform for learners, and this makes it more effective than traditional teaching methods. Learners can utilize VR private music apps to simulate concert performances and create music videos.
· Gamification
Students who struggle with playing a musical instrument can benefit from gamification. This theory allows them to play with notes in pitch, tempos, and scales and this makes the process engaging and fun. Of course, this is an excellent way of helping students to understand complex concepts.
· Online Resources
On the internet, you can find a wide range of learning resources. Students can use them to explore new concepts. By having access to online resources, students are able to learn on their own terms and pace. Another good thing about online resources is that they expose learners to different music learning experiences and perspectives. Most interestingly, they can connect with a global community.
· Collaborative Tools
Technology plays a core role in facilitating collaboration among learners. Using a school management system ensures students work on projects together and share ideas in real-time. Collaborative tools help students develop teamwork, problem-solving, and communication skills.
How to Choose the Right Music Teacher Management App for Your Needs
Choosing the right music teacher software for your institution's needs can be challenging. Knowing the right features to watch out for is the first step to ensuring you choose the right system. Think about the following.
· Ability to Ease the Scheduling Process
Scheduling is a critical part of learning institutions. Besides simplifying the teaching process, the app you choose should also accelerate it. As you evaluate scheduling features, consider your long-term plans. Will the process be as effective and functional when your business grows? Will it accommodate more users as you recruit more students and teachers? Choosing a futuristic app saves you money in the future.
· Ability to Access Information on the go
As a music school owner, you're always on the go. As a result, the ability to acces the student portal, your schedule, and lesson amendments from different devices becomes crucial. A good teaching app must be web-based. It should also have an excellent mobile platform allowing users to access information from anywhere as long as they have internet access.
· An Integrated Calendar
Scheduling is crucial for the teaching process, and having an integrated calendar makes it easier. With this tool, you can schedule lessons fast, identify lesson conflicts, and check for open music lesson slots.
Other Important Features Include:
Ability to create different user accounts
Customizing registration forms
Customizing fields to document critical information
Personal calendars to facilitate the tracking of events
Comparison of Music Teacher Management Apps
Some of the best music teacher management apps available include:
· Music Teacher's Helper
Music teachers can make do with some help with schedules, their learners, and teaching tasks. Music Teacher's Helper allows you to update learner information, prepare for your lessons, schedule your program, and manage invoices and the billing system. The good thing about this app is that you can access your account from any device. This way, you will have lots of time to focus on teaching and improving your student's performance. The app is available in different pricing options, with the cheapest starting at $6 monthly.
· Tonara
Besides facilitating file sharing and tracking learners' practice, Tonara helps instructors generate assignments with reward points. It also encourages healthy competition via practice leaderboards. Teachers can use Tonara's chat feature to communicate with their learners directly through the app. Students can also use it to send lesson files, recordings, and messages to their trainers. Tonara provides a 30-day free trial to every first-time user. Pricing plans start at $11.95 per month.
· Practice Presto
If your institution wants a system to facilitate online payments, track attendance, and customize assignments, this app should be your go-to solution. You can browse the platform for helpful templates from other users. You can also reward your learners with practice awards or post custom stickers to students' uploads as a form of encouragement. You can get this app from $4.99 monthly or more, depending on your needs.
· My Music Staff
You can use My Music Staff to manage your institution or music studio. The app has solid features and these make it complex yet user-friendly. Among these features is the ability to upload an enrollment form widget on an institution's website. Doing so allows learners to forward their registration data to their teacher's student database.
Other features include automatic invoicing, email, and text reminders, Zoom and PayPal integration, and the creation of financial reports. You can choose the $12.95 per month pricing plan that supports one teacher and an unlimited number of students. For every additional teacher you'll pay $3.95 monthly.
· OneStop Booking App
The OneStop Booking application is one of the best music apps for students. You can use it to facilitate your teaching schedule management. Receiving payment from students or their parents, sending invoices, and notifications is also an easy task. OneStop Booking allows you to track everything happening in the institution.
For example, read reviews from students, parents, or even your employees and view incoming client requests. You'll be able to check and confirm pending and paid invoices, client appointments, and future staff holidays.
Validating customer data and orders is easy with the OneStop Booking app. It even has a smart board where administrators can view organizational data from one screen. If you're in doubt you can make use of the 30 day free trial offer which will help you make an informed decision. This apps is available in three pricing plans with the cheapest costing $22 per month while the highest is $99 monthly.
· Flashnote Derby
If you want your learners to concentrate during lessons then you must incorporate interactive and fun teaching methods. Fortunately, Flashnote Derby makes it easier by allowing students to learn and practice how to read music notes. Every game is timed and this means students must identify different notes to move to the next step and eventually to the finish line. This app is available for $4.99.
Conclusion
The world has come a long way it terms of digitization and advanced technology. Yet, some learning institutions use traditional music teaching methods, which can be time-consuming and tiresome. Some of the reasons schools adopt advanced systems is to:
Streamline the scheduling of lessons
Track student attendance and performance
Communicate with students and parents on the go
Generate and distribute invoices and bills
Track paid and pending payments
Customize registration forms
Manage classes
Every learning institution owner looks forward to expansion, and this is why they always look for a scalable yet user-friendly application. Choosing the right system for your institution can be challenging, but the tips in this article will make it easier.
If you're yet to adopt a music management app, consider doing so today and start your journey to streamline the learning process. After trying all the apps in this article, our team is convinced that OneStop Booking is the right app that supports the needs of different learning institutions. Try it today and tell us what you think.
Image Credit: