Digital marketing is a fast-evolving marketing strategy that spa businesses can leverage to interact with existing clients and attract new ones. While digital advertising has been around for some time now, many business owners struggle to master it. If you are just getting started in the spa business, this article will teach you how to use spa digital marketing to boost your business.
What is Spa Digital Marketing
Spa marketing involves interacting with, promoting, and attracting new customers to your spa. Spa businesses can adopt various effective digital marketing campaigns to attract more customers and increase revenue, as we shall learn in this article.
What are the Types of Digital Marketing?
To succeed in today's overly competitive world, spa businesses should adopt various online marketing tactics. Spas will attract new clients, retain existing ones, and stay ahead of their competitors with the ideal spa marketing strategy. Here are different types of digital marketing you should know.
· Social Media Marketing
Having a social media presence in today's digital world allows your brand to be visible to a broader audience. Social media platforms enable you to be creative in creating brand awareness that will be noticeable to your target audience. Social media marketing is crucial for your spa because:
It Allows Businesses to tell their Story
Creating social media channels for your spa business helps you connect with your target audience and educate them about your brand. Through these interactions, your existing and potential clients will learn more details about your brand and its story.
Gather Information Regarding Your Competitors
Apart from improving brand awareness and growing your business, you can leverage social media to keep a tab on your competitors. For example, you can use Twitter Analytics and Facebook Audience Insights to establish other brands your audience follows on those social channels.
After establishing successful prospective competitors, you can figure out what they are doing and how they are doing it. For example, how is their engagement? What posts are they creating? How are they interacting with their customers on social media? After collecting this information, analyze it to determine your performance compared to your competitors.
· Website Design
Powerful branding and a refined website design play a crucial role in a digital marketing campaign. According to Google, users form the first impression of your site in the first 50 milliseconds, which can mark the start of successful marketing efforts in the future. A refined website design improves visitors' first impressions and local SEO while building trust and encouraging visitors to convert. It also enables brands to stay ahead of their competitors.
· Google AdWords Advertising

The ideal digital marketing plan should help you reach your potential customers with the correct message at the ideal place. While you can achieve this through an advertising platform, seeking potential customers in the wrong places or using irrelevant keywords can be a waste of money.
How does Google Adwords work? It's a pay-per-click (PPC) digital advertising platform that enables marketers to display ads on Google's SERP (search engine results page.) Businesses can pay to have their advertisements ranked top of the search results page depending on their target keywords. The channel operates on PPC advertising, meaning you only pay when visitors click the ad. Apart from being scalable and measurable, Google Ads are faster than local SEO.
· Email Marketing
Email marketing can be one of the most powerful spa marketing ideas when used to its ultimate potential. If you choose email marketing for your salon business, you must have a plan and content that existing and potential clients want to read.
· SEO Campaigns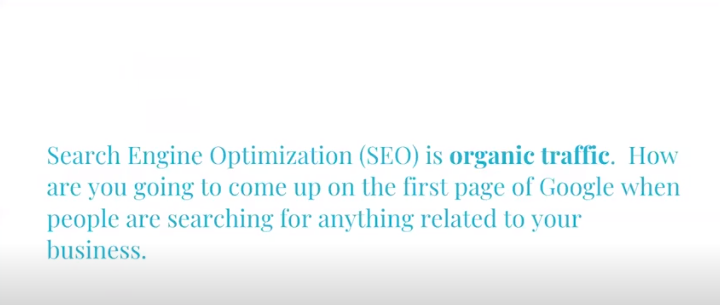 Do you have an SEO campaign for your website? According to Google, you should consider the following metrics linked to your website.
Cumulative Layout Shift (CLS) – the amount of sudden visual content or layout changes on a page
Largest Contentful Paint (LCP) is the time a web page takes to load
First Input Delay (FID) is the time a page takes before becoming interactive
Google considers various factors when ranking top pages. As a result, spa owners should strive to boost their site's loading times. Web design can also support your SEO (search engine optimization) efforts in the following ways:
Time on page – the amount of time internet users spend on your page
Bounce rate – the rate at which internet users land on a web page and leave without further interactions
Conversion rate – the total number of internet users that visit the website and convert
Spa website owners should track and measure these metrics during the website design process. Focus on targeting specific phrases or keywords to attract users to your spa website.
How to Attract Prospective Spa Customers
Whether you are just starting in the spa industry or are an established entrepreneur, there are numerous methods you can use to attract potential customers to your business. Read on to learn.
· Run Giveaways, Discounts, Introduce New Services and Special Offers via Email marketing

Email marketing is one of the best digital marketing techniques that spa businesses can adopt. To encourage people to join your email list and read your emails:
Consider giving them irresistible offers in exchange for their signing up.
Continue sending them exciting emails about skincare services you are offering in the spa, special events, and discounts.
Always make your subscribers feel special o build customer loyalty.
Leverage Social Media Marketing to Promote Your Brand
Social media is a great place for marketing your spa. Have a presence on different social media channels like LinkedIn, Facebook, Instagram, Twitter, and Pinterest. Identify where your target audience spends most of their time and increase your marketing efforts there.
· Publish Free Self-Care Content on Your Blog
Have a blog page on your website and ensure it's regularly updated. Search engines love websites that offer new content regularly. Often, such websites rank higher on SERPs, making it easy for new customers to find out about your spa and place a booking. Blogs don't always have to incorporate written content. Consider publishing professional videos about recommended spa services you offer and how customers will benefit from them.
· Encourage Testimonials on Different Online Platforms
A big percentage of consumers agree that reading online reviews for local businesses is important before buying their services. As a result, entrepreneurs should display testimonials and reviews of their spa on multiple online platforms. Potential customers visit different platforms to find comprehensive details about local businesses, such as Google My Business, Yelp, and social media channels.
Engaging Digital Marketing Strategies
Are you looking for the ideal digital marketing strategy for your spa? Here are some tips to help you grow your business and attract more customers.
· Post Lots of Your Client's Photos and Videos of Your Work
Social media is visual, and the ideal method of succeeding in your marketing strategy is by displaying your work. Consider posting images of your spa, team, and your services. You can also post videos of your team as they attend to clients.
Before and after photos of your clients also work magic. Videos and pictures will trigger more engagement than text-only. With their permission, tag clients on images to add a sense of credibility to your work and encourage people to report on their platforms.
· Practice Consistency in Your Brand
Besides taking time, building a successful brand requires determination. Being consistent helps you build a successful brand. Be strategic when representing your business in every aspect, beginning from when customers first meet your business online to when they walk to your physical location. Here are tips for facilitating consistency in your digital marketing efforts.
Allow your clients to place appointments online. Doing so helps consumers choose your business over competitors who are yet to embrace online bookings.
Embrace local search marketing.
List your services and their pricing on your website's landing page to give potential customers an idea of the amount they will pay.
Hire a digital marketing agency to help you manage your social media marketing needs. Instagram and Facebook ads with demographic and location-based targeting are ideal for positioning your spa in front of local customers who are yet to discover your brand.
Using Lead Generation to Convert Potential Customers

Profitable spa businesses don't just wait for customers to come knocking on their doors. They also don't limit their sales to prospects who visit their physical location. Spa businesses that remain in operation pursue clients by seizing, cherishing, and converting leads. Read on to understand how the lead generation process works.
Seizing Leads
Today leads emanate from different sources like through social media, referrals, phone inquiries, websites, emails, lead generation applications, or contacts acquired during a trade show. Marketers who respond to inquiries almost immediately have a higher chance of interacting with interested consumers meaningfully. Spa businesses should implement a strategy to help them track, manage, and convert leads to paying customers. An ideal lead management strategy promotes your marketing efficiency and boosts sales by:
Seizing and distributing leads via automated processes, saving time and money
Increasing sales while reducing marketing costs via automated lead follow-up
Forwarding leads to the right department to slash the sales cycle
Offering sales-ready and qualified leads, increasing the chances of closing deals
Creating marketing template reports to determine sales campaigns that work and those that don't
Nurturing Leads
After seizing your leads, you need to follow up. This step involves engaging and communicating with leads who are yet to graduate to the buying stage. By nurturing leads, you are helping them make a buying decision. Nurturing does various things such as:
Strengthen trust between you and your prospects
Enables you to determine what your leads like
Allows leads to connect with your business
It helps leads remember your business
Cuts down the sales cycle
Converting Leads
Seizing, managing, and nurturing your leads effectively gives a higher chance of converting them and increasing your sales. Conversion occurs when you give your leads the best experience that transitions them from brand awareness to the decision-making phase. The journey to lead conversion requires takes time, explaining why marketers need lots of commitment and patience for the marketers.
Other Lead Generation Methods
There are numerous lead generational tactics that med spa marketers can use like:
Optimizing your spa's presence in SERPs
Using PPC ads
Adopting an email referral program
Running social media ads
Creating content
Developing your local presence
Close New Spa Customers
Spa marketing ideas you can use to attract and close new customers include:
· Grant First Visit Special Offers
Many customers are highly likely to purchase items because they are on offer. Saving a few coins on services or products is exciting and irresistible. When making a first visit special offer, try to be creative and offer something your customers can't resist. For example, a 20% discount on a facial treatment set as credit would be a great idea to encourage new customers to return for their next appointment. Customers dislike wasting money and will do everything possible to redeem the discount.
· Offer Excellent Customer Service
Excellent customer service is crucial to attracting and retaining new customers and increasing spa sales. When your customers are happy with their spa experiences, they will be willing to refer your services to their friends and loved ones.
· Be Technology Savvy
To appeal to people searching for a new spa, emphasize your business' accessibility and convenience compared to your competitors. Adopt social media proficiency and effective spa software to reach new customers. These include email and text appointment confirmation, client management, photo organization, and Facebook scheduling.
· Intensify Your Presence Online
Medical spa promotion ideas don't have to be costly. All you need is to devote some effort and money to ensure they work. Social media platforms are robust advertising tools. Every business needs a strong social media presence to reach out to its target audience. If your business is yet to have social media platforms, you are missing out on an opportunity to promote your spa services for free.
Finally
Digital marketing plays a crucial role in creating brand awareness, reaching new customers and retaining existing ones. Spa marketers can use the tips in this article to achieve their spa advertising goals. Are you just getting started and not knowing where to begin your digital marketing journey? Hire a reliable digital marketing agency that will walk the journey with you and help you actualize your dreams.