John McIntyre is known as the "autoresponder guy". He is an expert at using email to grow your business. John sells products by using stories. In his personal autoresponder, he has had over 70 emails in the last 2 months.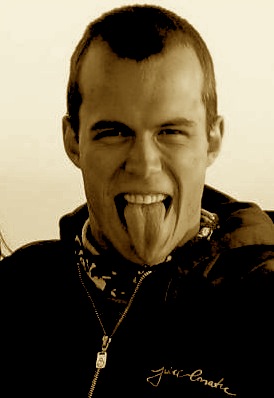 Regular communication is better than no communication. The more you communicate the more you will be seen as the leader.
"Sales are a side effect of the relationship you've built."
We go over specific examples for small businesses (spas, doctors, etc) on how to capture emails from traffic to your website. And then the specific strategies on how to convert that into sales and bookings. (If you don't know what to write to your list John gives some great ideas.)
These tactics work for local businesses
You need to figure out why people do business with you. (here's a hint go out and talk to people) Once you figure that out you can figure out the offers and emails your audience is interested in.
We also cover the tools to use to set up your first list and autoresponder.
And the minimum actions you can take to get everything set up. (how often you should be emailing)
"We're all people. We know how to communicate with each other"
Treat your list as real people. Don't talk as a corporation, talk as one person. And if you are a large business find one person to take over the email list.
Measuring and Analyzing Email Campaigns
Measuring and analyzing e-mail campaigns is the important thing to unlocking valuable insights and maximizing the effect of your marketing efforts. By tracking key metrics such as open quotes, click-thru rates (CTRs), and conversion prices, corporations can gauge the effectiveness of their electronic mail campaigns. A/B testing allows for records-driven optimization, allowing marketers to refine situation lines, content, and calls-to-motion for better engagement.
Understanding subscriber conduct and options allows tailor destiny campaigns for increased relevancy. Armed with those metrics, companies can make knowledgeable selections, boost campaign overall performance, and domesticate stronger relationships with their audience. Embracing information-driven analysis empowers groups to harness the overall ability of electronic mail advertising and marketing and power their achievement forward.
Avoiding Common Email Marketing Mistakes for Local Businesses
Avoiding not unusual email advertising errors is paramount for local agencies striving to make an enduring impact on their customers. One commonplace error is over-emailing subscribers, bombarding their inboxes with immoderate content material that ends in disengagement and potential unsubscribes. It's similarly critical to appreciate unsubscribe requests right away to keep a wonderful emblem image and follow privacy policies.
Steering clear of deceptive subject traces or misleading content material is crucial to constructing trust and credibility with recipients. By crafting applicable, treasured, and personalized emails, nearby organizations can foster stronger connections and make certain that their e-mail campaigns yield fruitful results without falling prey to these commonplace pitfalls.
Links Mentioned: