Are you considering venturing in the salon business? If yes, understand that the salon industry is becoming overly competitive across the world. You need to differentiate yourself from your competitors to improve beauty salon business. In this post we shall find out:

The meaning and differences of Upselling and Cross-selling
Upselling and cross-selling best practices
How to market your salon business in 2020
Understanding Upselling
Upselling is a sales approach that focuses on convincing customers to buy a more advanced, costlier, or superior form of their selected item. This could also mean the idea of persuading the customer to include more items to their order to achieve a bigger sale. Many businesses today merge cross-selling and upselling approaches to enhance value of the order and augment profit.
Importance of Upselling
When executed properly, sales techniques can enhance a customer's shopping experience. Many service providers today leverage cross-selling and upselling approaches for various reasons as seen below.
Developing Customer Relationships
Upselling enables service providers to develop deep relationships with their customers. Not only does it benefit the entrepreneur, but it also adds value to the customers.
Recommending advanced products, or other items on top of customer's orders makes them appreciate the better deal. In the end, they will be happy that they accepted your offer and will keep coming back to your salon for more value.
Upselling to Existing Customers is Easier
Many salons today strive to attract more new customers per day. However, selling to existing customers is easier to achieve than attempting to attract new customers. The same is true when it comes to upselling.
Remember, generating leads can be costly and time-consuming. If you are looking for an ideal method on how to improve beauty salon business, target your existing customers. Your loyal customers have already interacted with you and understand the value of your services.
Upselling Enhances Customer Lifetime Value
Customer Lifetime Value (CLV) is the final profit addition that a customer brings in your business over a specific period. You may want to classify your customers into three categories: the very profitable ones, the slightly profitable, and the non-profitable ones.
A high Customer Lifetime Value means that every customer brings in more income in your business at no additional cost. This can also be a clear indication that your business has surplus money to invest in acquiring new customers. As a salon owner, you can leverage upselling to convert your new customers into a profitable return, and eventually loyal customers.
Upselling Encourages Customers to Keep Coming back
As we have seen before, upselling gives your customers value for their money. This is a great approach that convinces them to keep coming back for more. Recommending relevant and more advanced products and services is a good way of making customers feel appreciated. Many times they will return to enjoy what you have to offer. Integrate your upselling approach with excellent customer service to maximize customer experience.
Upselling Tips to Tips to Improve Beauty Salon Business
Here is how to utilize upselling.
Before Customers Purchase Products
If you have an online platform for your salon, indicate your recommendations at the end of the product or along the sidebar.
When Customers are Purchasing
Leverage pop-ups to show your recommendations in the shopping carts, the checkout page, and even in discarded cart emails.
When the Purchase is Completed
Utilize follow up emails to convince customers to return for more products. Often, salons get new walk-in customers every day. In this case, you will need excellent customer service skills to convince them into choosing an advanced product or service.
Train your staff and enrich them with good persuasion skills. This comes in handy to retain them and attract more customers by word of mouth.
To achieve success in your upselling approach, you need to understand what your customers need. Use your findings to create an enjoyable shopping experience that will have them spreading the news, coming back.
Understanding Cross-selling
Cross-selling is a sales approach that many retailers and service providers use. It involves persuading customers to buy products that are associated with the items they have purchased.
Cross-selling Tips to Improve Beauty Salon Business
Here are some tips to help you succeed in your cross-selling approach.
Suggest an additional product that will enhance the performance of a purchased product. For instance, if your customer has chosen a facial toning cream, you can recommend a good quality facial moisturizer.
Wrap together related products to ease customer search. Here, you can combine hair related products and accessories that facilitate easy application. For instance, you can bundle together a wig, wig glue, and protective caps. To make this option more exciting and irresistible, offer discounted prices.
Cross-selling in the eCommerce industry involves determining associated products and developing suitable offers. For effective in-person cross-selling practice, entrepreneurs should invest in training their employees. Regardless of how you utilize your cross-selling technique, your goal is to increase your revenue, make more profit, and satisfy your customers.
What's the Difference between Cross-selling and Upselling?
In both eCommerce and typical business settings, these approaches come in handy to augment the amount customers spend in the business.
Cross-selling involves suggesting customized products that are associated with preferred ones.
Upselling, on the other hand, involves persuading customers to purchase a more costly form of a preferred item or service. Here is an example.
In upselling, the customer has chosen a thirty-minute hot stone massage. Suggesting the benefits of a longer massage session or even recommending other types of massage can trigger an upsell.
In cross-selling, the customer is at the payment point ready to pay for their preferred hair wig. Displaying wig accessories such as a wig applicator, wig clips, or wig sheen spray encourages them to purchase extra items. In both approaches, customers end up getting and giving value.
How to Market Your Salon in 2020
Trends in the salon business industry are changing fast. As the saying goes, a change is as good as a rest. Changing the way you execute your salon business marketing can be all you need to attract more customers. Here is how to improve the beauty salon business through marketing.

1.      Ease Your Online Booking System
If your salon doesn't already have an online platform by now, you will soon be lagging behind your competitors. With digital technology, you can create a user-friendly booking system.
Without a proper system, handling emails and calls from potential customers can be an arduous and time-consuming task. Invest in a good system that can allow customers to place bookings at any time of the day.
Ensure your system incorporates a cloud-based calendar which you can access from any gadget.
2.      Have Your Salon Listed in Review Websites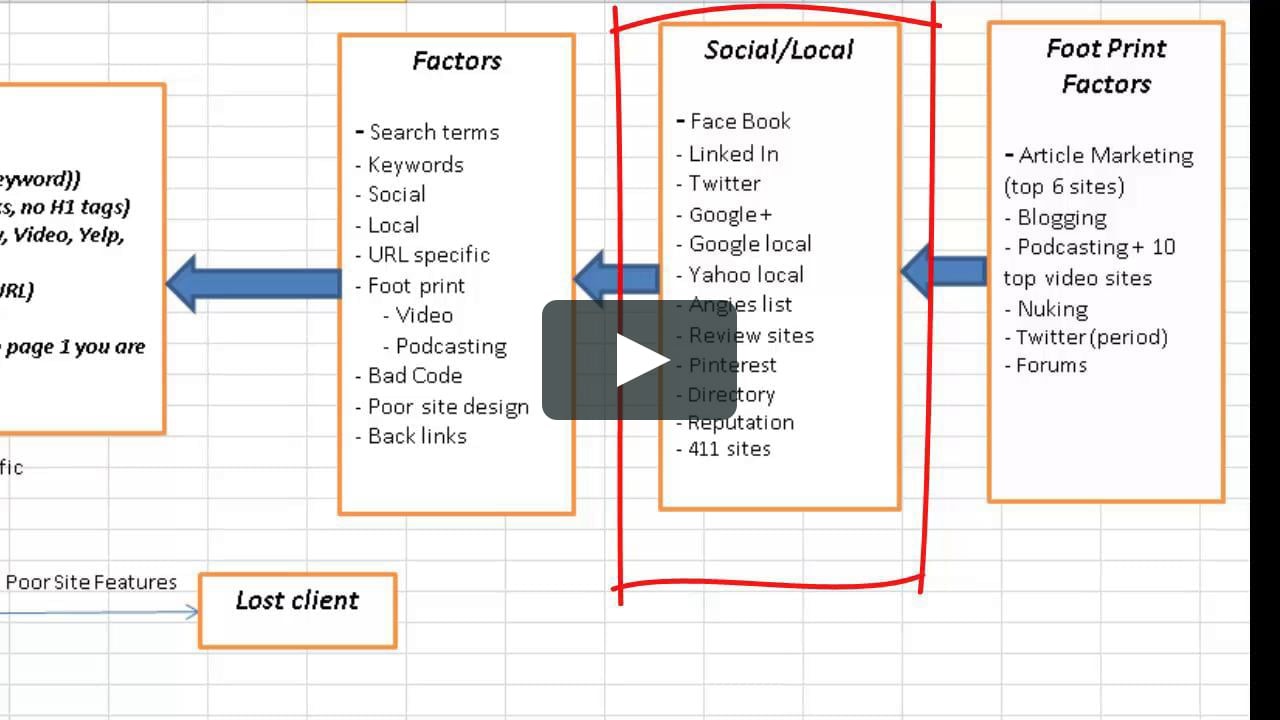 A big percentage of potential customers today search online for business reviews before they can choose their preferred provider. Study your target customers to understand the review sites they visit most.
For instance, if they spend most of their time on Yelp make sure your salon is enlisted there. Regardless of the review website you choose, remember to optimize your business to reach a wider audience and appear on the top page.
3.      Sponsor a Fashion Show in Your Locality
Many businesses today reach more potential customers by participating in community-based projects. For instance, you can identify and sponsor a deserving fashion show within your locality.
Provide your salon services and in the end, get an opportunity to meet and interact with more potential customers. Further, you can have the organizers of the fashion show include your business in their brochure. This will enable you to reach a wider audience that you would not have achieved on your own.
You can request access to their professional photos too which you can display on your social media platforms. You can also develop your public relations strategy by interviewing popular people in society
4.      Leverage Content to Offer Value
Produce unique and informational content for your salon's online platform. For instance, you can give hair maintenance and styling tips.
Educate your followers on the best practices when it comes to choosing hair related products and accessories. You can also provide answers to some of the frequently asked questions on your platform.
Further, you can also create guest content for some of the leading salon blogs. If the blogs agree to publish your content, you'll get free traffic to your site and excellent brand awareness.
5.      Leverage Facebook Ads to Market Discounted Offers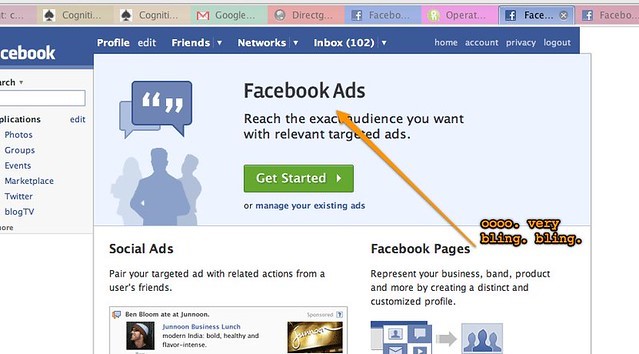 Facebook is effective when it comes to how to improve beauty salon business. You can use the platform to promote products and services with massive discounts.
The good thing about Facebook Lead Ads is that you can customize them depending on your target audience. Further, you can use them to directly obtain names and email addresses.
You can use the email addresses for email marketing in the future. This can also come in handy when you need to advertise a new product.
Finally
A robust salon marketing strategy enables you to reach a wider audience, and increases customers to your salon. As an entrepreneur you can build your online presence by adopting advanced technology and creating social media platforms for your brand. With the tips mentioned above, you are guaranteed to have a strong online presence and excellent customer reviews.