Babysitting requires lots of dedication, care, and creativity. The ideal babysitter should also know what to do in an emergency. Whether you're a first-time or experienced babysitter, read on to understand various babysitting techniques to help you improve your skills.
Is Babysitting a Real Job?
Babysitters are considered household employees. Usually, babysitting is a flexible and well-paid activity that provides an excellent experience to add to your resume. It indicates that you're a reliable, responsible, and trustworthy worker. A babysitting job is a great opportunity for people seeking a career in the childcare industry.
How Old do you Have to be to Babysit?
While there are no legal restrictions on a babysitter's age, laws about employing children exist. Hiring a babysitter under the age of 16 years means they are not old enough to take legal responsibility should anything happen to your child.
How to be a Good Babysitter
A good babysitter must:
· Know their Limits
Before taking up a babysitting opportunity, you must know your comfort level. Understand what your employers expect from a babysitter. This information will help you gauge whether you can or can't meet their demands. Find out the number of children you will care for and their ages. This information will help you decide whether or not you're a suitable candidate for the family.
· Be Open to Communication
Be prepared and willing to ask questions and get clarification where necessary. Alert them about your concerns regarding the child. Keeping an open communication line helps you develop trust with the parents and demonstrates your commitment to ensuring their child is healthy and safe.
· Always be Prepared
A babysitter's most critical task is ensuring the child they care for is safe. In this case, being prepared for anything that may happen is crucial. Have a list of phone numbers you can call in an emergency. Include numbers for other family members who can come to your assistance. Find out about the child's allergies and what you should know if the child has an allergic reaction. Know what foods and toys can chock the child so you can avoid them. Being proactive will enable you to remain levelheaded and calm during an emergency.
· Be Organized
Children work well with routine and structure. A babysitter must understand and maintain the parent's schedule. Have a separate planner for each child if you're watching over multiple children. Each planner should include play times, nap times, and regular daily meals.
· Be Caring and Gentle
A good babysitter should always be kind and empathetic to the child they care for. Children are fragile and resilient, but they can also be stubborn. As a babysitter, you should be understanding and lend them a listening, sympathetic ear when they are upset.
What are Hard Skills for Babysitting?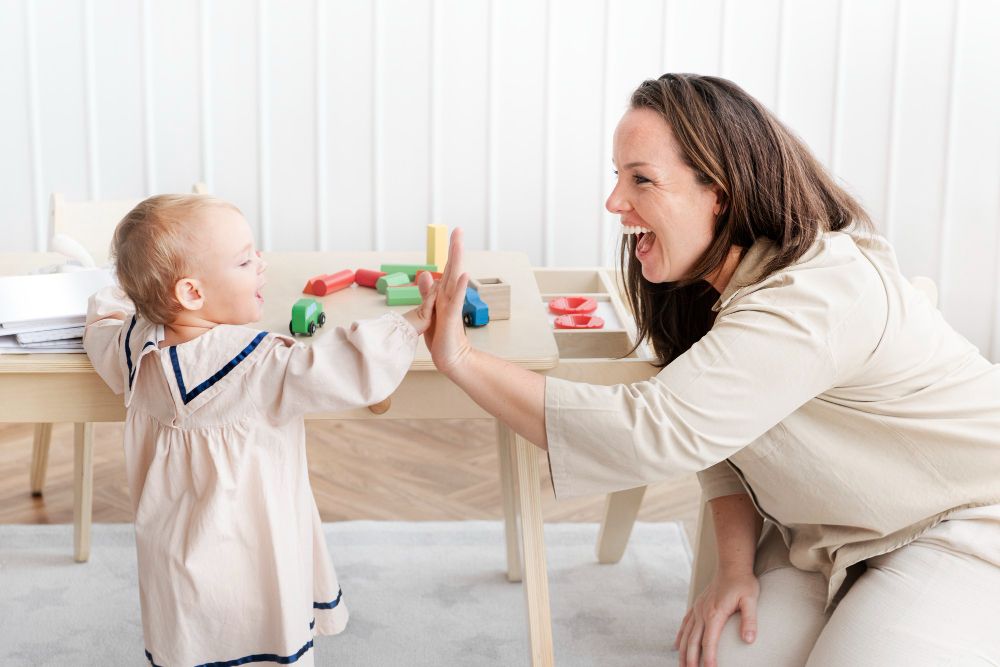 Babysitters have various responsibilities that require an exhaustive skill set. Some of the hard skills a babysitter should have include:
· Emergency and Safety Skills
Besides caring for and entertaining children, babysitters should keep children secure and safe. In this case, having excellent emergency and safety skills becomes critical. Acquiring first aid certifications and CPR (cardiopulmonary resuscitation) from the International Red Cross or local organizations in your region can help you improve these skills.
· Stamina
Babysitters often work with energetic children, meaning they spend long periods playing, running, walking, and standing. Physical stamina, in this case, is crucial. Being physically fit helps you perform physical activities efficiently while keeping up with the children's energy.
· Responsibility
As a babysitter, you may need to care for the children while executing various tasks around the home. Being dependable and adhering to the family's routines and rules ensures employers can trust you with these critical responsibilities.
What are 3 Things not to do while Babysitting?
There are various things babysitters should not do, such as:
· Sleep During Working Hours
You may be tempted to nap when the children are sleeping but doing so is wrong. Parents pay you to remain alert, awake, and ready for anything.
· Believing Everything Children tell You
While children are enjoyable, fun, and cute, they can easily lie and get away with it. Trusting that a child is telling the truth can be difficult. Take everything children say with a pinch of salt because they aren't always the ideal source of information. If you need clarification on something, ask the parents.
· Take Photos of the Kids Without Consent from the Parents
Taking photos is becoming routine, especially with nearly everybody owning a smartphone. However, photographing children without their parent's permission is not ideal. Always seek the parent's consent before snapping children to avoid misunderstandings.
Are there Rules for Babysitting?
While allowing your child and the babysitter to have fun, there are basic rules that parents expect a babysitter to follow. These rules are critical for keeping your child safe. They include:
Don't watch inappropriate shows or movies
Never gossip about the family
Use proper language
Never introduce new medication or foods without permission
Call 911 in an emergency
Adhere to bath and food time instructions
Limit phone usage during working hours
Adhere to screen time restrictions
Don't drink, smoke, or use drugs
How do Babysitters Stay Safe?
Babysitters should mind their safety when searching for a job. Avoid giving your personal e-mail address, last name, phone number, home address, or current place of work if you've not met them in person. Avoid potential employers who ask you to surrender your personal information. After connecting with a family, exercise caution to protect yourself while ensuring you make informed decisions.
· Staying Safe During the Interview
Different families have different expectations and needs, meaning every babysitting job is different. Before attending the interview, think about tasks you're comfortable executing. Determine your boundaries, and don't compromise on tasks you aren't comfortable doing.
· Utilize Your Intuition
Before meeting a potential employer, consider speaking to them on the phone. The interview process is a chance to help you determine whether a specific family suits you. You can find another job if you don't feel comfortable with the family after the interview. If your initial phone conversation works well, you can organize a comprehensive interview in a public place. Always inform someone in your family where you are going.
· Staying Safe on the Job
Before starting a new job:
Tell a friend or relative about it.
Share your job location, working hours, and how people can contact you in an emergency.
Keep in mind your boundaries.
Babysitting Techniques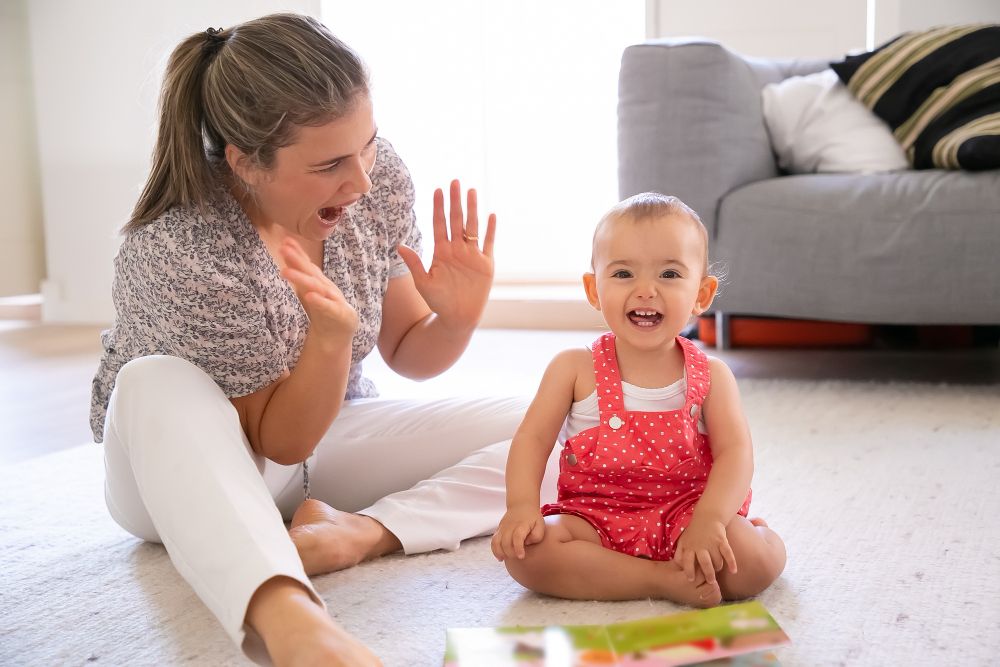 Babysitting techniques every babysitter should beware of include:
· Safety and First Aid Techniques for Babysitters
A first aid kit is a critical tool, and knowing how it functions is crucial. It helps you administer first aid when necessary. Every babysitter should see where the first aid kit is in the home. This helps them manage emergencies immediately and prevent injuries from escalating. A first aid kit should contain antiseptic and alcohol wipes, bandages in various sizes, tweezers, a mouth guard to facilitate CPR administration, and latex gloves. Antibiotic ointment is a valuable item to have in the first aid kit. However, seek the parent's guidance on how to use it appropriately.
· Time Management Techniques for Babysitters
Here are tips to help babysitters manage their time appropriately
Having a schedule for the week
Implementing a routine
Planning the kid's meals
Teaching the children how to be independent
Positive Reinforcement Techniques for Babysitters
Positive reinforcement can motivate children to complete their chores, be responsible, do their homework, and get along with their siblings. Babysitters can positively reinforce a kid's behavior by:
Giving them a thumbs up
Cheering and clapping
Patting or hugging them
Offering praise
Rewarding them
Offering praises
Giving a high five
Conclusion
If you are considering a babysitting job, these tips should help you easily navigate it. Babysitting can be a fulfilling job, especially when you're working with the right family. Visit our website for more babysitting topics and tips.
Image Credit: