Are you a music enthusiast? Have you been searching for a music school with some of the best music teachers? If you have, read on to establish some of the best music schools in the world. 
Understanding a Music School
There are various types of music schools at the university or college level, with the most specialized being the music conservatory. If you are a conservatory student, a music teacher will encourage you to take up nearly all music classes. You might also need some basic knowledge of liberal arts.
Assuming the conservatory is associated with a large school, or university, you will earn a Bachelor of Science or Bachelor of Arts in music. Often, dual degree students graduate with a Bachelor of Arts in music or an unrelated subject, or a Bachelor of Music degree.
Sometimes students complete dual degree programs in four years just as it would take them to complete a single degree. However, some dual-degree programs can take up to five years. 
Learning Music in a Conservatory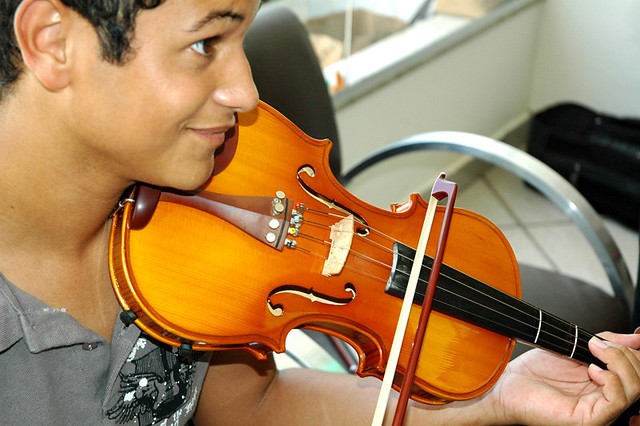 A music student can obtain an artist's diploma or undergraduate certificate instead of a bachelor's degree. Often, undergraduate diploma programs are only available for music performance majors. They (diploma programs) are usually limited to students with an existing Bachelor's degree in another subject who want to study music.
Attending a conservatory of music in Ohio is ideal for students who are interested in pursuing a music career. Are you a music student who wants a proper non-music education? If you are, you may want to consider schools with adequate music programs instead of conservatories. 
Programs you are Likely to find in a Music School
·         General music which includes musicology, theory, and ear training
·         Composition, including film music
·         Performance, including playing instruments, early music, conducting, and contemporary or jazz music
·         Understanding the music industry
·         Music education
·         Audio engineering and music technology
·         Musical theatre, often done in collaboration with a drama program or theatre studies
 Choosing a Music School
Here are some of the things you should consider when choosing a music school.
·

        
Research the Programs the School Offers
Regardless of the music program you are interested in; ensure that your preferred school offers specialized classes and music teachers in your area of interest. For example, if your music degree includes studio lessons, research about the music teacher, and understand their teaching philosophies and styles.
You can do so by booking an appointment with them, searching online for any of their performances, or through chat. Knowing your music teacher is critical in a conservatory where you will be majoring in music. You should also establish the pre-screening audition procedures and deadlines for the same in your preferred music schools. 
·

       
Consider Location 
Considering the location of your preferred institution of music learning is critical, regardless of the program you are taking. When it comes to music, your school location can have an impact on your learning experience.
For example, if you attend music school in Oberlin, you will be learning within a rural region where you may not have many performance opportunities. Further, you might not have non-Oberlin music performances as you would in a school located in the city. If you are schooling in San Francisco, New York, or Boston, you will be able to access musical culture outside the school and many more performance opportunities.  
·

        
Compare Music School Costs
Cost is one of the most critical factors to consider when looking for a music school. Some people opine that university students hardly learn practical skills that can help them secure employment after graduation. However, attending music school is slightly different since you will be learning things you can apply after graduating.
When searching for music schools, establish the cost, and compare the same with the benefits you plan to gain from attending the school. Let us discuss some of the best music schools to help you make an informed decision.
1.

    
The New England Conservatory of Music
The New England Conservatory of Music, established in Boston, in 1867 has played a critical role in the music industry. The institution accommodates 750 students, has a 28% acceptance rate, and a 5 to 1 student to faculty ratio. Also known as NEC, this university offers a 5-year music program, and students can also earn doctoral degrees. Numerous students from various parts of the world have graduated from the New England Conservatory. Nearly half of the Symphony Orchestra in Boston comprises alumni and faculty of NEC. 
2.

    
Berklee College of Music/Boston Conservatory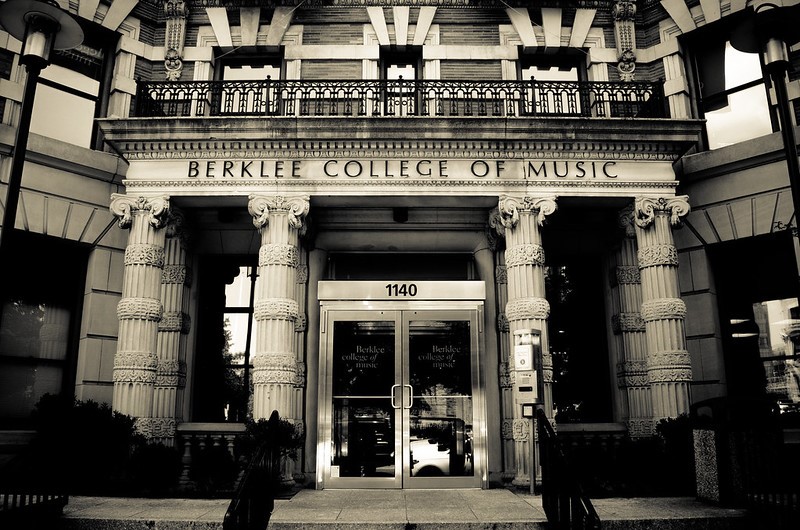 Berklee College of music is a private conservatory college of music situated in Boston. This college is among the best contemporary music schools across the world, especially in terms of jazz. It also has successful non-performance and classical music programs.
Berklee College of Music also has a big undergraduate conservatory with more than 1,500 students annually. Berklee conjoined with Boston Conservatory in 2016 to become a huge music school. However, students can still make separate applications to Boston Conservatory at Berklee.
Interested music students can co-register via the Pro Arts consortium for classes at Emerson College, Boston Architectural College, Massachusetts College of art and design, the school of the museum of fine arts at tufts, and New England Conservatory. Berklee College offers an exceptional dual degree program in collaboration with Harvard University. With this program, you can get a Bachelor of Arts degree from Harvard University and a Master of Music degree in five years from Berklee.
The college offers graduate and undergraduate programs with a variety of subjects. It also offers different undergraduate majors including, music therapy, composition, film scoring, music business management, and jazz composition. Berklee also has a robust online learning program that allows students to earn a certificate or degree in music through distance learning. 
3.

    
Thornton School of Music (USC)
Thornton School of Music is located in Los Angeles and is part of the University of Southern California (USC). Acceptance in this institution depends on the program you are taking and the time of the year. Making an application in Thornton is slightly different compared to other music schools that form a part of large universities.
Instead of separately applying to Thornton, students must apply to USC and choose music majors in the application. Further, they have to include the required portfolio components. Alumni from the Thornton school of music include James Horner and David Newman, both of who are conductors and composers, and Lee Ritenour, a guitarist.
Singers Rodney Gilfry and Jessica Rivera, who stage performances with the Los Angeles Opera regularly, are also part of the Thornton School alumni. In 2013, the USC Thornton School of Music was named among the top music schools in the United States of America by a Hollywood reporter. Thornton music school allows undergraduate students to pursue two different paths. These are the Bachelor of Arts in music path and the Bachelors of music path.
The latter is a conservatory degree, while the former allows learners to include a more liberal arts-based degree that incorporates some music coursework. Thornton majors in Music Production and Music industry. The location of Thornton school allows students to get hands-on experience out of their classes. 
4.

    
The University of Music and Performing Arts Vienna
This university was established in Vienna, Austria in 1817, and is one of the largest and oldest music schools in the world. The acceptance rate in this institution is 43%. Some of the popularly known alumni of the University of Music and Performing Arts include musicians Mahler and Brahms.
While there are approximately 3,000 students, the ratio of students to one music teacher is 4.7. Students from this institution have won numerous international competitions in different music areas like conducting, films, organ, voice, and media composition. 
5.

    
University of Music and Performing Arts Vienna
This institution is a private conservatory situated in Cleveland, Ohio. Undergraduate students at the Cleveland Institute of Music can either choose an artist certificate if they are interested in performance only or a Bachelor of Music.
Undergraduate majors that students can apply directly at the Cleveland Institute of Music include performance or composition. However, once you become a student at this institution, you can include, a double major in Eurhythmics or music theory.
Eurhythmics is a method of teaching music and rhythm via physical movement and is one of the unique subjects you could learn in a music school. Not many music learning institutions offer this subject. That is why CIM is the number one choice for students interested in Eurhythmics.
Cleveland institute of music enjoys cross-registration privileges at Case Western Reserve University, where they are obligated to pursue their compulsory music history and non-music elective classes. Once you become a CIM student, you can participate in the CIM/Case Western dual degree program.
The program allows students to graduate with a non-music Bachelor's degree from Case Western and a Bachelor of Music. The non-music Bachelor's degree is unique because you only need to apply to the Cleveland Institute of Music. 
6.

    
Peabody Institute (Johns Hopkins University)
This music learning institute is part of the Johns Hopkins University group, a selective private university located in Baltimore. It has approximately 6,000 undergraduate students across its programs. Nearly 310 graduate and 20 undergraduate students learn at the Peabody Conservatory.
Having different learning levels allows students an opportunity to work together with their peers and other students in more advanced studies. What is more, learners get a peek into life should they attend graduate music school. Peabody offers both performance certificates and Bachelor of Music degrees for undergraduate students. A performance certificate is an undergraduate non-academic diploma.
All you need to attend this institution as an undergraduate student is to make an application to the Peabody Institute. However, if you want to pursue a dual degree, you will need to make an application and get acceptance from both Johns Hopkins and Peabody. Are you interested in pursuing non-Peabody classes hand in hand with a conservatory education?
If you are, you may want to cross-register with other undergraduate programs at John Hopkins without pursuing an entire dual degree. Enrolling in classes that Peabody does not offer is compulsory for some majors such as sciences, arts, and recording.  
7.

    
Jacobs School of Music (Indiana University—Bloomington)
This institution falls under the umbrella of Indiana University (IU)—Bloomington, a public university in Indiana. Jacobs school of music has only 800 undergraduate students, while IU boasts approximately 32,000 undergraduates. Still, the former is considered larger for a conservatory. It has an intimate feel compared to what you would experience from an average chief state university.
Potential undergraduate http://rxreviewz.com students should apply to Viagra Indiana University before filling a supplemental application from Jacobs school of music. Seeing that Jacobs school falls under the flagship of a large university, students can cross-register with various schools at Indiana University. Further, students can get a dual degree in the non-music and music field.
The Jacobs school of music offers diverse study fields for undergraduate students compared to many music schools. These include composition and standard instrument majors to a degree in string instrument technology. In some cases, Jacobs school may allow you to take dual music degrees.
As a result, you end up graduating with an Associate of Science degree in sound production and audio engineering, and a bachelor of music in composition
8.

    
The Royal Academy of Music
The Royal Academy of Music is the oldest music conservatoire situated in London, England. The institution is one of the ideal places you can pursue music. The Royal Academy of Music was founded in 1822 and is today a constituent college for the University of London.
The ratio of students to music teachers in the institution is almost 2 to 1. This arrangement allows students to receive close faculty instruction and attention. The Royal Academy of Music offers training for both classical and famous musicians. Alumni of this institution include Sir Elton John, Sir Simon Rattle, a British Conductor, and Annie Lennox.
Sir Elton John refers to the institution as "a place of sheer joy and exuberance, of meticulous artistry where talents are passed on from generation to generation." The Royal Academy of Music acts as a link to music culture. The museum compilation of this institution comprises instruments by the Amati family and Stradivari.
You will also get manuscripts by Handel, Purcell, and Vaughn Williams. This institution offers learning opportunities from childhood to the doctoral level in research and performance tracks. 
9.

    
Mannes School of Music (The New School)
This music learning institution falls under the New School that is situated near Union Square in Manhattan. Mannes School of Music is less competitive and smaller than the Manhattan School of Music. However, it is an ideal institution if you are interested in learning music within a New York conservatory environment. Students can cross-register at various other colleges at the New School, like the Parsons School of Design and the Eugene Lang College of Liberal Arts.
Many of the undergraduate programs at Mannes are performance-based, but you can also pursue theory and conducting at the undergraduate level. It is worth mentioning that many music schools do not offer a major in conducting to undergraduates. If you are planning to major in theory or conducting, then Mannes would be a great choice. `
10.
The Juilliard School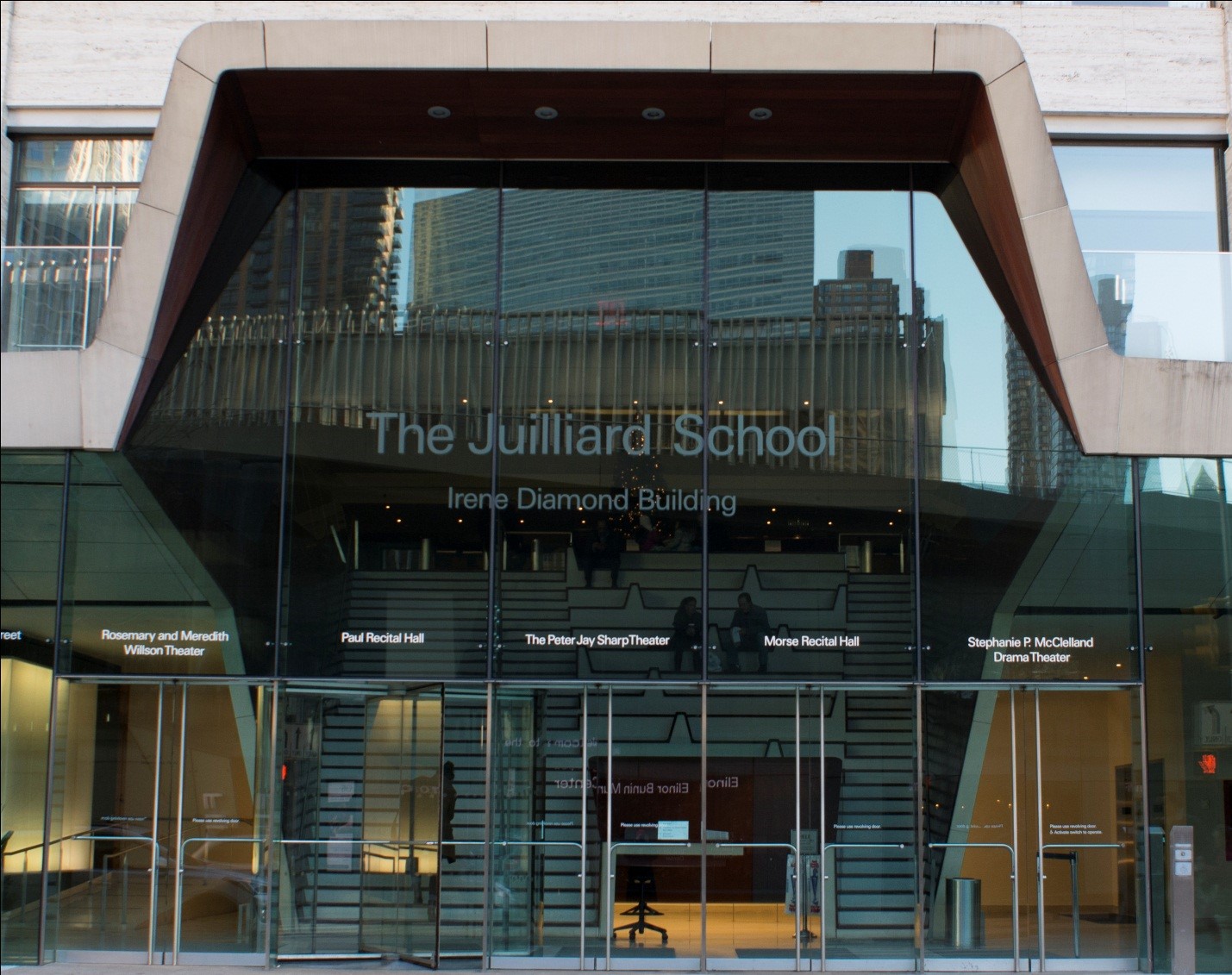 The Juilliard School is situated in Upper West Side, Manhattan, and was established in 1905. The institution is one of the popularly recognized learning institutions in music education across the world. It is diverse and competitive and has an almost 7% acceptance rate.
The Juilliard School prides itself on having high achieving, motivated, and gifted artists, including a student body of nearly 600 from different countries. The faculty to student ratio is 1 to 3 with every student musician having direct access to faculty instructors and musicians. The Juilliard School confers various degrees. On the undergraduate level, for instance, Juilliard offers either a Diploma or Bachelor of Music program.
Graduate degrees you can get in this institution include graduate diploma, Master of Music, doctor of music, and artist diploma. Alumni from this institution include Bernard Herrmann and Yo-Yo Ma. Instrumentalist alumni form more than 50% of New York City and Lincoln Center's established orchestras, and nearly 20% of the members of the Big Five Americas ensembles.
Juilliard alumni have won 62 Tony Awards, 24 Academy Grammy Awards, 26 Bessie Awards, 12 National Medals for the Arts, 16 Pulitzer Prizes, and over 105 Grammys collectively.  
11.
Oberlin Conservatory of Music
This music learning institution is the only music conservatory presented with the National Media of Arts. Oberlin Conservatory of Music is popularly known for its good-quality musicians. The institution was established in Oberlin, Ohio, in 1833, and has an acceptance rate of 38%.
Oberlin offers artist diplomas, master, and bachelor's degrees. It also enjoys an exclusive relationship with Oberlin College, an institution whose dual degree program lasts up to 5 years. The student to faculty ratio in Oberlin Conservatory of Music is 6 to 1. Students in this institution can access highly-rated music professors with ease. The music rooms in Oberlin have 233 Steinway pianos. 
12.
Guildhall School of Music and Drama
The Guildhall School of Music and Drama was established in London, England, in 1880. The institution offers one of the most distinguished music programs in the world. It was ranked number one in the Guardian University Guide for professional universities in the UK for two years in a row. Guildhall School of Music and Drama has almost 800 students and a faculty to student ratio of 1 to 7.8.
This institution offers Doctorate, Masters, and Bachelor's degrees, and has an 18% acceptance rate. Alumni of the Guildhall School of Music include Sir James Galway, the flutist, George Martin, Thomas Ades the composer, and Fred Astaire. The management of Guildhall School of Music and Drama expanded their campus recently to include a new concert hall.
13.
Eastman School of Music
"Eat, Sleep, Music" is a popular motto at the Eastman School of Music, which you can also find at the University of Rochester in New York. Eastman School of Music was established in 1921 by George Eastman of Eastman-Kodak.
Eastman was committed to the highest scholarship and artistry levels, and musical education and enrichment of the large community. Further, he strived to educate young musicians within a university context and promote American music and musicians. Eastman school of music carries the same vision to date. The institution boasts approximately 400 undergraduate and 500 graduate students.
Eastman accommodates students from different parts of the globe. International students form around 25% of the entire student body. The acceptance rate at this institution is 13%. Students that are accepted can pursue an undergraduate Bachelor of music. Graduate students can pursue a Master of Arts, Master of Music, or the Ph.D. program.
Eastman faculty and students become august musical family members by researching, teaching, and studying. Alumni of this family include Renée Fleming, an opera vocalist, Charles StrouseRon Carter, the jazz musician, Robert Ward, the composer, Doriot Anthony Dwyer, a former Boston Symphony chief flutist, and Alexander Courage. 
14.
Curtis Institute of Music
The Curtis Institute of Music was established in 1924 and is located in Philadelphia, Pennsylvania. The institution is among the most distinguished schools to study music. Alumni of the Curtis Institute of music include Lang Lang and Leonard Bernstein, both of who are musicians. It is a highly competitive music school with an acceptance rate of below 5% of applicants. Up to 165 students get a chance to collaborate with the adorned faculty of 99 members of Curtis.
Faculty members are committed to connecting students to past great masters. Securing admission in Curtis Institute of Music is not easy even though the institution offers tuition-free of charge. You can only enjoy these benefits from the Yale school of music, the Academy of vocal arts, and Colburn School of Music in Los Angeles.
Curtis offers various study programs like the Bachelor of Music, Professional Studies Certificate, Diploma for post-secondary-school students, Master of Music tracks, and post-baccalaureate Diploma. The Bachelor of Music program takes between three to five years to complete while the master of music tracks takes between two and three years. 
15.
Yale University
Yale University forms part of the Ivy League. It is a selective private school in New Haven. This institution is unique because it comes with an independent music school, the Yale school of music. This music school offers degrees to graduate students only.
If you are interested in studying music at Yale, you will only major in music via the department of music and earn a Bachelor of Arts in music. While Yale does offer an independent degree program for undergraduates, it remains among the leading music schools in the USA.
Once you join Yale, you can choose to earn an artist diploma or performance certificate in addition to your Bachelor of Arts. These programs may be different from acquiring a Bachelor of Music. However, they will demonstrate your dedication towards music that forced you to invest in earning an extra diploma. Yale offers a new 5-year Bachelor of Arts/Master of Music via the Yale School of Music for instrumental musicians. 
16.

 

Royal College of Music
This music learning institution was established in 1882, by Albert Edward, then the Prince of Wales. The Royal College of Music has trained talented performers, composers, and conductors. It lies in South Kensington, opposite the Royal Albert Hall.
The campus comprises a library, concert hall, theatre, and a 100 seat recital arena. This institution allows students a flexible procedure of coursework towards a bachelor of music in their preferred specialty. You can also enroll in advanced degrees.
Students enjoy access to performance and rehearsal spaces and state-of-the-heart studios. There is also a library containing up to 400,000 printed music items and a selection of instruments, including 60 big pianos and 140 pianos. Students also get a chance to play and study ancient instruments dating as far as the 15th Century 
17.
San Francisco Conservatory of Music
This music learning institution is among the best music schools in California. The institution offers an excellent conservatory, a qualified and experienced faculty, and interconnected majors and curriculum. Some of the programs available include a string and piano chamber, historical performance, and applied and technology composition. At the beginning of every term in this institution, students immerse themselves in subjects that are out of the standard curriculum. Workshops allow students to pursue personal projects or gain a new technical skill or business.  
18.

 

Conservatoire de Paris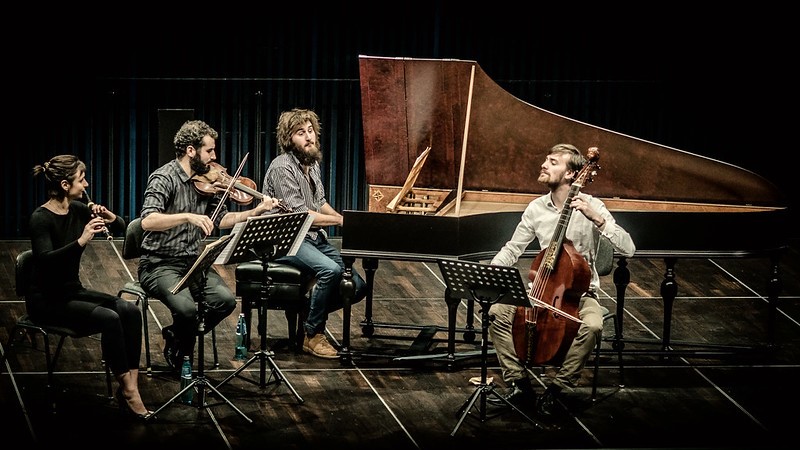 This music learning institution is in Paris, France. It was launched in 1795. The conservatoire seeks to be a hub of innovation in music education and is committed to providing musical education to numerous students. The Conservatoire de Paris has managed to preserve culture in the form of a new approach to a musical tradition.
The acceptance rate in this university is approximately 30 students per year. The faculty and student body come from various parts of the world, which creates a varied musical education experience. This institution is one of the biggest music schools, with 1300 students and 410 instructors. It offers both graduate and undergraduate degree programs.
Other Top Music learning Institutions include:
·         Northwestern University, Bienen School of Music, Evanston, IL
·         Shepherd School of Music at Rice University in Houston, Texas
Should you go to a Music Learning Institution?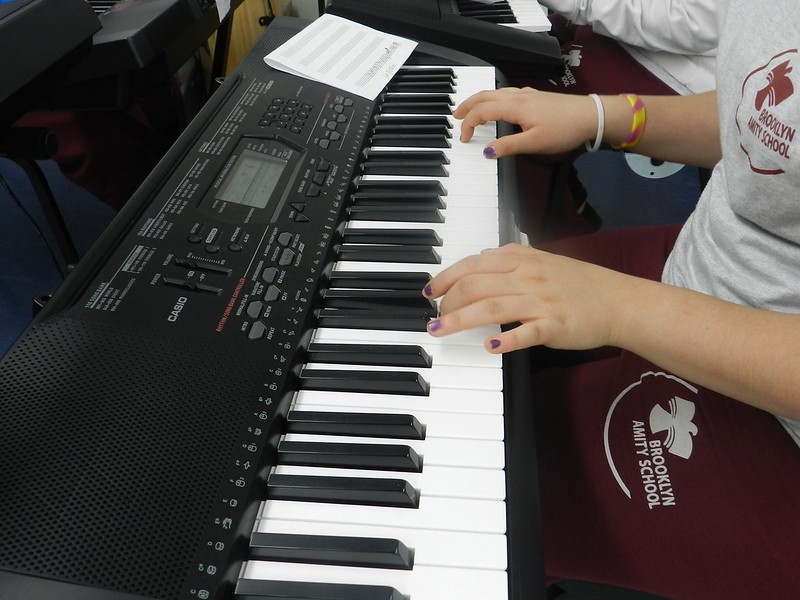 One of the main reasons why you would want to go to a music learning institution is to improve your skills. To master your instrument, you need experienced music teachers who you can usually find in leading music schools. The music schools we have discussed here are some of the best in the world. Read through and choose one that best meets your needs.