There are various quality childcare service providers you can choose for your kids. The most popular options are in-home daycares, nannies, babysitters, and traditional daycares. This article will help you understand why you should consider in home child care.
What is In-home Child Care?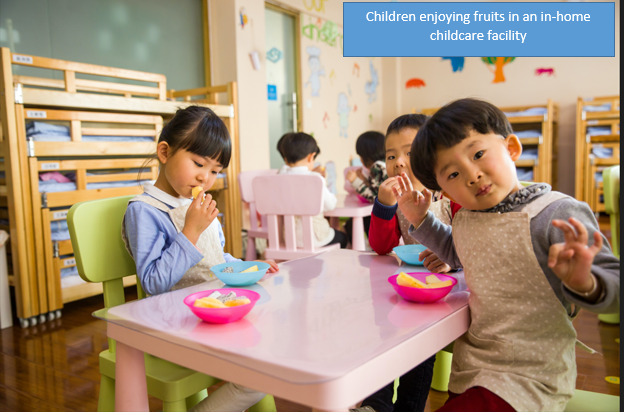 An in-home family childcare provider cares for children in their own home. Usually, care providers take care of a small number of children. Unlike daycare centers, where caregivers watch over children within an institutional setting, in-home child care occurs in a home setting. Parents of newborns prefer home-based childcare where their baby's health and safety are guaranteed. Some in-home childcare programs accommodate diverse age groups, including preschoolers, toddlers, and infants. The two main types of in-home childcare services are:
· Group Day Care
This form of child care comprises two or more carers managing a large group of children of different ages. The numbers are determined by state ratio, and you can get comprehensive details from gov.uk.
· Family Day Care
Here, one registered childminder cares for a specific number of children determined by government regulators. Sometimes the service providers may opt to care for four to five-year-olds.
While some states require in-home childminders to have an Ofsted registration, others don't. Parents can review the requirements of their specific state from their local government website. Choose an accredited provider with pediatric first-aid training if you have an infant or toddler. Parents of older children can benefit from the services of an early childhood education-accredited carer.
Is Hiring In-home Child Care Near Me Safe?
Yes. Hiring an in-home care provider from your local region means you can easily do your due diligence from people you may know, such as your neighbors. Further, you can contact their references for feedback or visit their facilities for a real-time experience of their services.
How to Find Quality In-Home Day Care for Your Children
Parents can find different types of childcare providers from online job boards, word of mouth, social media, or newspaper advertisements. Here are some of the questions you should ask your potential carer. They are similar to what you would ask a traditional childminder.
What would you do if the child suddenly fell sick?
How do you handle emergencies such as natural disasters or a fire?
Do you have first-aid training and certification?
Does your homeowner's insurance cover injuries my child may incur during childcare hours?
How do you manage behavior-related issues?
Apart from you, do you have elders, teens, or adults in your home?
Do you hold advanced DBS checks?
What is your policy for time off and personal emergencies?
Do you have a backup plan to manage your tasks when you go on vacation?
Do you give notices before canceling an appointment?
Take me through the registration process
Do you offer live-in services?
Once you've identified a potential in-home care provider, plan a visit. You can visit as many times as possible at different times of the day without prior arrangements. Doing so helps you monitor the activities within the in-home care facility. Do due diligence to guarantee your child's safety and well-being before hiring them. Watch out for the following during your visit:
Hygiene standards
Available space
Interaction between different age-groups
Reputation
Safety measures
Communication skills
Are the caregivers compassionate?
Is the environment peaceful and stimulating?
Are the children happy and content?
Ask for references and consult other parents using the in-home childcare services. Discuss their experience and ask for recommendations on other facilities.
Is it Better to Keep Baby at Home or Daycare?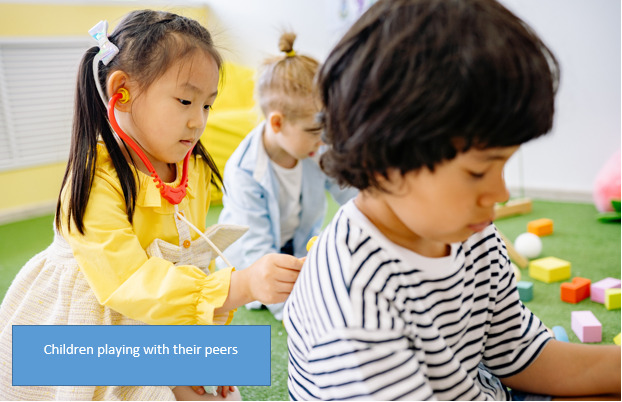 As a new or stay-at-home mum, spending time with your baby can strengthen the bond between you. However, the baby will be confined to one person and struggle to interact with strangers within a social setting.
Apart from curtailing your freedom, spending time with your child round the clock can be overwhelming and stressful. Getting help with the baby helps you relax and focus on safeguarding your well-being and mental health. Babies who spend some time in daycare learn to be independent and grow their social skills. They can also survive in your absence with less anxiety.
Top Reasons to Consider In-Home Child Care
Are you preparing to resume work after your maternity leave? Here are reasons you should choose an in-home childcare service for your baby.
· Children Receive Care in a Home Setting
In-home childcare providers take care of children within a home setting. Experienced care providers offer family support, care, and comfort that children enjoy in their own homes. Children enjoy meals in a central dining location and participate in small group play and activities.
· Limited Child-provider Ratios
Home childcare providers operate according to the regulations of their state or country. These regulations determine the number of children each carer can manage. Often, the number varies, but many in-home childcare providers manage six or fewer children. Some providers choose to manage fewer children based on the available space. Unlike daycare centers which manage large numbers of children, in-home carers can only manage limited numbers, preventing the spread of coronavirus.
· Convenience
In-home childcare providers are often within proximity, making them convenient. Some providers offer transport services to and from your home.
· Comfortable Infant Care
In-home child care is ideal for young children and infants. Daycare facilities can help preschoolers or toddlers get used to social settings and activities. Often, daycare centers appear institutional, which can be a turn-off for parents of infants. Hiring an in-home childcare provider capable of caring for a limited number of children is more appealing.
· Many In-home Carers are Trained and Experienced
Many service providers invite state regulators to inspect their homes to ensure it meets safety standards. They are also trained and experienced enough to manage emergencies. Parents should research what to watch out for in a potential care provider.
· Low Child Turnover
Commercial daycare centers often experience child turnover based on a parent's work requirements and satisfaction. However, in-home care providers often maintain the same children from their early years up to the kindergarten level. This creates a strong, loving bond between the childminder and the child.
· The Cost is Similar to Other Care Options
Cost is one of the factors many parents consider before choosing a childcare provider. Parents who have no relatives to offer free childcare want the most affordable services. In-home childcare rates vary based on the children's age and where you live. However, their charges are similar to what daycare facilities offer. In-home carers can be ideal for parents seeking part-time services and often offer discounts for parents with multiple children.
How Profitable can an In-home Child Care Business be?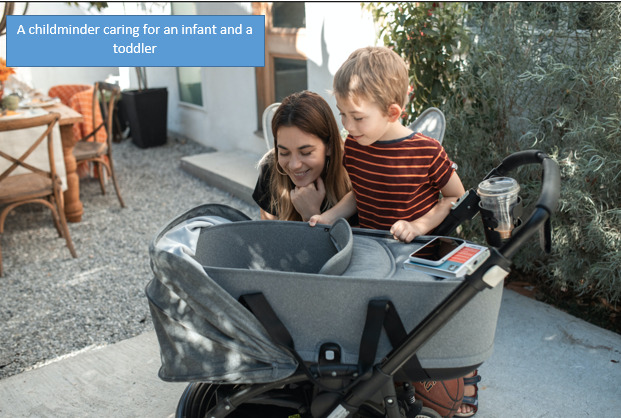 Whether or not an in-home childcare facility is profitable depends on the number of children and maintenance costs. However, it may not give you a stable income due to child turnover. To maintain a good flow of income, providers should be prepared for sudden relocation or withdrawal of children when parents go on leave.
Signing a contract that includes a month's notice and advance payments. Carers should market their businesses and have a waiting list for potential clients. Networking with other caregivers is a good way of attracting new clients through word of mouth. Invest in advertising to position your business in front of potential clients.
Adopt good money management practices to cater to possible dry months and help you survive after losing a client. Reputable childcare providers are in high demand. Offering high-quality services encourages your existing clients to refer you to their friends and family members.
Is it Illegal to Provide Daycare Without License?
While daycare providers can operate without a license, the number of children they can tend to without a license is limited. These restrictions can lower your earnings. Being licensed boosts your credibility and competitive advantage while positioning you for future growth. To qualify for licensing, you must complete crucial training and acquire certifications. This training equips you to offer enhanced care for children. Licensing encourages you to have up-to-date child safety training while helping you create a hazard-free environment that meets safety standards.
What are the Differences Between Childcare at Home and Childcare at Day Care Centers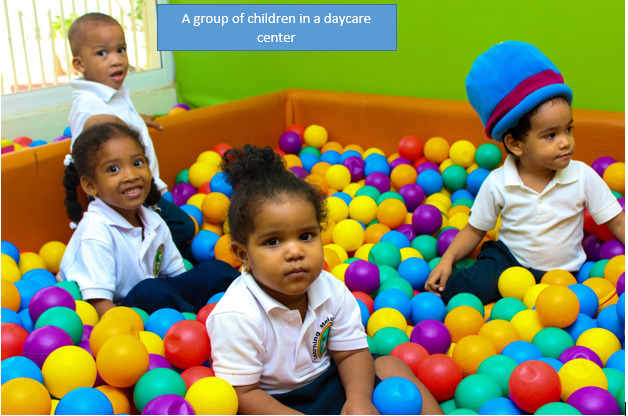 Whether you opt for in-home childcare or daycare services, there are considerations to make and differences to beware of based on your needs. Here is a general review of the pros and cons of both childcare options to help you choose the best for your needs.
Daycare centers have multiple childcare providers. This means parents always have a backup plan if one staff member is absent. While daycare centers host large groups of children, in-home childcare facilities offer more individualized attention. In-home childcare facilities have a limited backup plan, putting parents in a compromising situation during an emergency.
To be licensed, daycare facilities must meet specific safety and cleanliness standards and observe building codes. Daycare centers are commercial facilities, meaning overhead costs are higher. As a result, these facilities are costlier. Running an in-home childcare facility is cheaper, making them more affordable. Licensing of in-home childcare programs varies from one state to another. If your region doesn't regulate these facilities, your child's health and safety may be at risk.
Daycare centers employ high-quality teachers with strong educational backgrounds. Often, staff working in daycare centers enroll in ongoing online classes to meet the qualification requirements.
Due to the high population in daycare centers, the chances of contracting infectious childhood diseases are high. In-home childcare centers host few children reducing exposure to illness.
Children in a daycare facility are placed in classrooms based on their classrooms, where they engage in outdoor play, learning activities, and art and crafts. They also participate in activities to develop their gross and fine motor skills. In-home childcare centers offer a more flexible curriculum and can change their schedule accordingly.
Often, daycare centers teach a curriculum, reducing the children's chances of engaging in free play. In an in-home childcare setting, siblings can remain together, unlike in daycare facilities, where they are grouped based on age.
Unlike daycare facilities which employ multiple staff, in-home childcare providers are individuals, and their philosophies may differ from your family's parenting style.
Conclusion
Parents of infants and toddlers opt for an in-home childcare program instead of a daycare facility. While the former accommodates small groups of children within a home setting, the latter hosts a large group of children within a commercial institution. Are you torn between daycare and an in-home childcare program? This article should help you choose the best option for your needs. Visit our website for more informative childcare-related articles.