A night nanny agency helps families find experienced nannies to take care of newborn babies. Agencies ensure that candidates' training, skills, and childcare style are accurately represented on their profiles. They also ensure a family's needs are well-defined.
Apart from night nannies, a nanny agency can offer maternity nurses, babysitters, midwives, and pediatric nurses. A night nanny provides overnight care and sleep training for newborns and older babies. Read on for more insights about night nannies.
Are Night Nannies Worth it?
Night nannies offer dedicated and specialist support for families with newborn babies throughout the night. Night times can be challenging for new parents, especially when babies have difficulty feeding, sleeping, or has colic. Often, night nannies have post-natal training and many years of experience. They can offer advice and help first-time parents navigate these challenges. Should families hire a night nanny? Night nannies are worth every penny. They offer invaluable support, allowing the new mum to enjoy a good night's rest and sleep.
What are Night Nannies Called?
Night nannies are also known as newborn specialists, sleep consultants, or night nurses.
What can I Expect from a Night Nanny?
The duties of a night nanny include the following:
Maternity consultancy services. Night nannies guide and educate parents in the general care of their newborns. They also establish a sleeping routine for the baby, giving you peace of mind during the night or when you need to relax. A professional nanny will help you understand how to manage reflux and colic in your baby.
Night feeding. Whether you bottle or breastfeed your baby, a night nanny will provide the necessary guidance to ease the process. The nanny can bring the baby to your bedroom for breastfeeding at night. You can also express breast milk for the nanny to feed your baby.
Night nannies offer bespoke care and advice to parents of multiples, allowing parents to get as much rest as they need. Nannies will take care of your baby's:
Hygiene care tasks like sterilizing bottles and other equipment and changing the baby's nappies.
Lulling the baby to sleep when they wake up in between feeds
Washing baby's laundry and maintaining cleanliness around the nursery
Preparing snacks, drinks, or breakfast for the new mum
Updating you on the baby's progress in the morning. Once you wake up from a good night's sleep, the night nanny will hand the baby over and inform you how the baby fared during the night.
Do Nannies Sleep with Baby?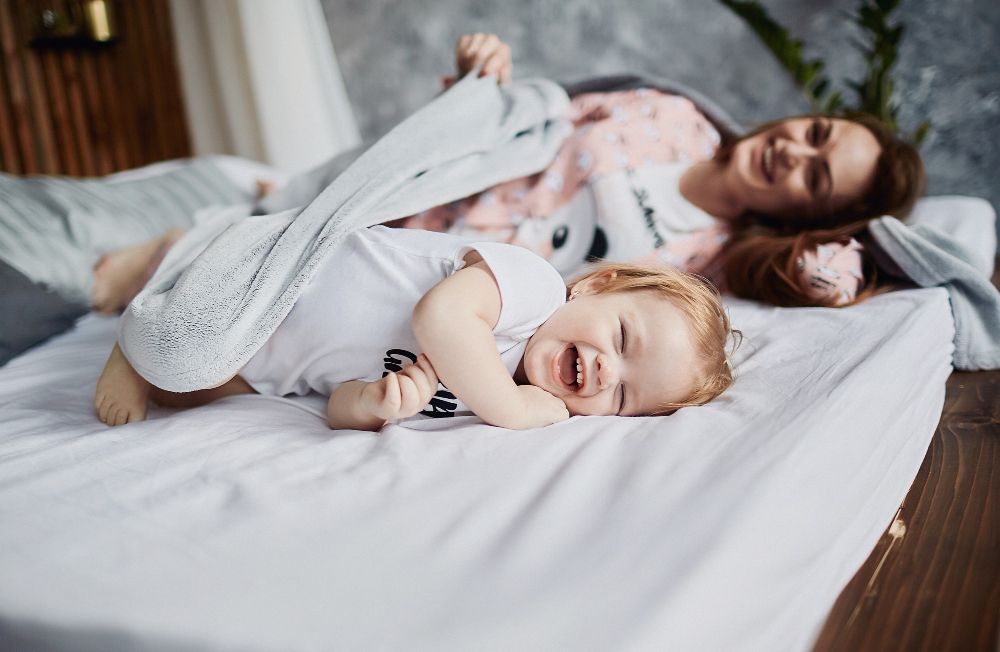 Many parents allow their night nannies to sleep in the same room as their newborns. That way, the nanny can watch over the young one throughout the night while the mum gets some rest.
What are Some Benefits of Night Nannies?
As a new mum, you may need a night nanny to help you:
· Get Settled and Reduce Stress
Transitioning from pregnancy to caring for your newborn can be daunting. Moving back home from the hospital can cause stress and anxiety. A night nurse can provide a conducive environment for you and your newborn to ease the transition. They help you unpack your hospital bag and train you to change, feed, and care for your newborn. Getting settled back home is easier when you have a nanny.
· Reduced Bedtime Struggles
Your night nanny service provider can help you put the baby to sleep once they report on duty in the evening. Many new parents struggle with putting their newborn babies to sleep. However, a night nanny has sleep training skills to help put the baby to sleep easily.
· They Establish a Routine that Works
Finding the right routine for you and your newborn can be challenging. A night nanny can help you develop a smooth routine for the entire family.
· Ensuring the Baby is Comfortable
Often, babies wake up in the middle of the night when they need a diaper change. Apart from bottle-feeding the baby, the nanny cleans them, washes their clothes, changes their diapers, and rocks them to sleep. They also create a comfortable environment for the baby to sleep soundly.
· Preparing Feeding Bottles
When the baby sleeps, a night nanny cleans and sterilizes used bottles, preparing them for the next use. Doing so reduces your chores, allowing you enough time to bond with your baby during the day.
Are Night Nannies Just for Wealthy Families?
Night nannies are not only a preserve for wealthy families. While they can be unaffordable for some families, they are necessary for others. For example, having a night nanny would be necessary if you live far away from family members who can help you with the newborn or have a stressful work schedule. Budgeting and planning before your newborn arrive allow you to enjoy night nanny services. Night nanny agencies can help parents unable to afford a full-time nanny find part-time services.
How Long do you Need a Night Nanny?
Night nannies usually work with new mums from the day they return from the hospital to between eight and 12 weeks. They report to work late in the evening and leave early the following morning. Some night nannies may stay longer based on their agreement with their employers.
How much does a Night Nanny Agency Cost Overnight?
The standard night nanny agency cost overnight ranges from £15 to £18 per hour. The rates often vary based on the nanny's schedule. For example, a live-in nanny working between five and six days round the clock costs £180-£250.
How to Find Night Nanny Agency
To find the right night nanny, you must ensure it meets specific criteria. For instance, the ideal agency is one that:
Interviews candidates
Ensures its candidates have an updated DBS
Evaluates references
Requires candidates to have a first-aid certificate
Offers ongoing advice and support to the candidates and families from the interviewing phase to the placement and after the nannies start working
Is highly responsive
· Read Reviews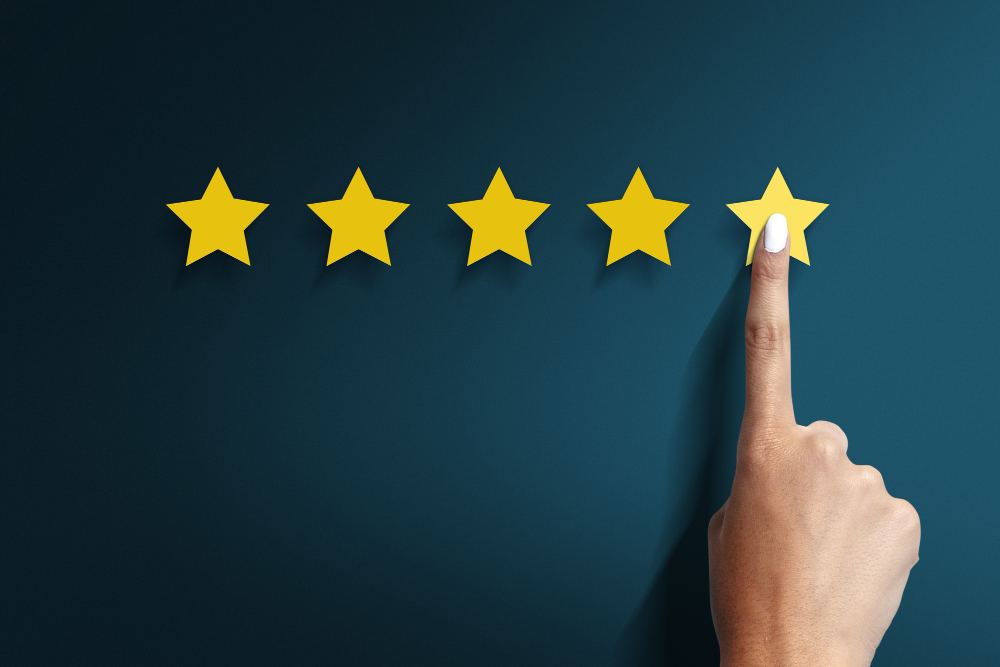 Search the agency on different platforms like Facebook, Google, and Netmums. Read reviews from their previous clients to determine what to expect.
· Check their Activity Online
Many nanny agencies run active platforms on social media. Check their pages to establish what they post and the jobs they advertise for. Determine whether their jobs and posts portray them as the ideal agency for your needs. Remember, a good agency is usually busy.
· Watch out for the Agency's Website
Ensure the website has well-written, clear, and detailed processes. A website defines what the agency does and how they do it. It's the foundation through which you can determine whether or not an agency works for you.
· Check their Charges and Terms and Conditions
A good agency should clearly define and display its charges and terms and conditions. These should also be easy to understand. Transparency and clarity prevent misunderstandings while enabling families to compare different agencies. Carefully read clauses about time limits, refund policy, and replacements.
· Visit the Agency's Job Board
How does the agency advertise its vacant positions? Do they have open positions similar to what you are looking for? Checking the positions a night nanny agency is recruiting for shows the areas it's active in.
· Compare Different Agencies
Cost should be the last thing you consider before choosing a nanny agency. Identify up to three good agencies and compare them based on their services, convenience, and cost. Remember, big agencies are not necessarily better than small ones. However, larger agencies often have more candidates, giving you many options.
Examples of Night Nanny Agencies in UK
Here are some options if you're looking for a night nanny agency in the UK.
· Happy Nest
Happy nest is an established post-natal care and nanny recruitment agency that offers good staff, service, and after-care in London. It's committed to providing the ideal candidate for your family. Further, Happy Nest guides candidates through the hiring process while providing the necessary details to ensure the process is smooth.
· Cocoon UK
Cocoon is one of the leading agencies in the UK. It offers highly trained and experienced sleep trainers, maternity nurses, and night nurses. If you are looking for a qualified nanny with newborn experience, Cocoon is your go-to agency. Nannies from this agency will help you cope with post-natal depression, advice you on breastfeeding, feeding the baby at night, changing diapers, instilling sleeping habits, and bath and preparing the baby before leaving for the day.
· MyTamarin
MyTamarin is among the UK's leading night nanny and maternity nurse providers. The agency works with childcare psychologists, experts, and dedicated specialists, ensuring clients get the best candidates to meet their needs. Whether you want a full-time nanny or maternity nurse, you can get qualified candidates from MyTamarin.
Conclusion
Finding the right nanny for your needs can be challenging, and this is where a night nanny agency comes in. The ideal agency invests in interviewing candidates and conducting background checks. It's also reachable through a postcode or physical location. Are you considering hiring a nanny agency? Call us now or visit our website for more insights on where to find a competitive agency in the UK.
Image Credit: