Everything You Need to Know About Removing Negative Reviews
So the day has come. You've gotten your first (or second, or third) negative review on your Amazon product listing. It hits you hard and you're not sure what to do about it. 

So, like anyone with common sense, you start to read the review.

Now, in this specific case, the review isn't what you think it would be. It's not about your product or how the customer is disappointed with the quality of it. And it's not about your company, in general.

It's more about something like shipping costs, shipping times, or something else that's completely unrelated to the quality of your product in and of itself. And hey, that's not fair to have something like that dragging down your hard-earned score, now is it?

The good news is that Amazon has strict community guidelines when it comes to reviews, so there could be basis for you to have these negative reviews removed if they go against these guidelines. On the other hand, the chance of Amazon removing a review unless it specifically goes against a guideline is slim to none. It's a toss-up, really!

If you do want to go down the path to complaining to Amazon about that horrible review on your listing, feel free to read and discover how you can try to get that removed!
What are these so-called guidelines for reviews?
Good thing you asked! The guidelines for submitting reviews have been set out in whole on this site. We'll go through the most important specifications here, so you can get an idea if the review on your wall could be taken down:
The Community is intended to provide helpful, relevant content to customers. Content you submit should be relevant and based on your own honest opinions and experience.

Customer Reviews and Questions and Answers should be about the product. Feedback about the seller, your shipment experience, or packaging can be shared at

www.amazon.com/feedback

or

www.amazon.com/packaging

.

Comments about pricing, product availability or alternate ordering options are also not about the product and should not be shared in Customer Reviews or Questions and Answers.

Amazon values diverse opinions, so you may disagree with some content that you come across. Please keep in mind that something that may be disagreeable to you may not violate our Guidelines. In order to maintain a welcoming environment for all users, your participation in the Community must always be respectful of others.
In order to preserve the integrity of Community content, content and activities consisting of advertising, promotion, or solicitation (whether direct or indirect) is not allowed
There are some other specifications listed in the guidelines that are not covered here, but these are the most important you should watch out for in the comments on your listings.
 [Ensure that those customers write you some more positive reviews. Click here to get our 5-star review grabbing email template!]
Now, let's take a look at the procedure. 

If you choose to go the route of reporting a review to Amazon, in hopes that it'll be removed, the process is actually pretty simple. Here are the steps you should take:
Head over to the product details page of your product.

Click on the review in question and click "Report Abuse".

A window will open and you can then submit the reasoning behind why you think the review should be removed. You can also email

community-help@amazon.com

, detailing the information about your product, the reviewer, and why you see the review as questionable.

In any case, you should include in the reasoning how exactly they violated the guidelines. The more specific you are, the more likely Amazon will take up your case.
And that's it! You've now submitted your case to Amazon. As mentioned before, it's not likely that the review will be rescinded unless there's a really specific violation of an exact guideline.


What are the other ways to deal with negative reviews? 

Because of the strict policies of Amazon when dealing with these reviews, it's worth checking out other ways to get them taken away forever. Yeah, I know – you came to this article thinking the best way was reporting them to Amazon. Well, let's check out what other options are available so you can make sure to get only positive reviews shown on your profile!
The absolute best way to get a negative review rescinded is by identifying the customer who is writing the review, gathering their contact information, and helping them with their problems. This can be a tricky process as you're tip-toeing the line on Amazon's guidelines, but as long as you're not pressuring the customer or offering them any extra incentives, you are good to go!
This is common sense, though, right? The best way to solve our problems is to talk them out! If all goes well, you're likely to see the customer take down the negative review because of your pro-activeness.
If contacting the customer doesn't work for some reason, the other option you have is to comment on the review itself. You can apologize with your best sad-face and see what help you can be in solving the problem.
And there you have it—All of the ways you can get a negative review removed from your product listings!  
[/et_pb_text][et_pb_cta admin_label="Call To Action" button_url="http://app.wavereview.com/accounts/register/" url_new_window="off" button_text="Try It Free For 30 Days" use_background_color="off" background_color="#7EBEC5″ background_layout="light" text_orientation="center" header_font="|on|||" header_font_size="36″ header_line_height="1.2em" body_font_size="18″ body_line_height="2em" use_border_color="off" border_color="#29e026″ border_width="1px" border_style="solid" custom_margin="||0px|" custom_padding="||0px|" custom_button="on" button_text_size="20″ button_text_color="#ffffff" button_bg_color="#6ac13c" button_border_width="4″ button_letter_spacing="0″ button_font="|on|||" button_use_icon="default" button_icon_color="#ffffff" button_icon_placement="right" button_on_hover="on" button_text_color_hover="#ffffff" button_bg_color_hover="#55c11b" button_border_color_hover="#7cda24″ button_letter_spacing_hover="0″ disabled="off" saved_tabs="all"]
[/et_pb_cta][et_pb_text admin_label="Text" background_layout="light" text_orientation="left" use_border_color="off" border_style="solid" disabled="off" border_color="#ffffff"]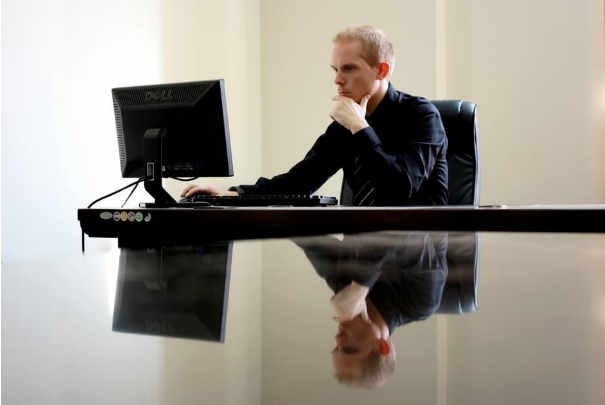 Ensure that you're following all of the guidelines when it comes to taking down these negative reviews. This is a tricky process, but if you really believe you've been wronged, then that's what Amazon is there for!
But how about what happens once you've gotten that negative review removed and made the customer happy again? How are you going to get these customers to keep coming back for more?
That's where WaveReview comes in.
Email is the best way to make sure you get 5-star reviews on your Amazon account. WaveReview gives you the automated email system and templates to build your Amazon email sequence. Organic high star reviews will come flooding in with the help of Wave Review.
Thanks to WaveReview and these tips, you're going to have so many more positive and profitable customers than you have ever thought possible!